Optimizacija postupka revitalizacije otpadnog kvasca iz industrije piva za primenu u pekarskoj industriji
Optimization of revitalization procedure of waste yeast from brewery for application in baking industry
Author
Dodić, Siniša
Mentor
Popov, Stevan
Committee members
Pejin, Dušanka
Grujić, Olgica
Popov, Stevan
Mastilović, Jasna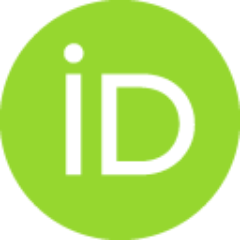 Abstract
U cilju revitalizacije otpadnog kvasca iz industrije piva za primenu u pekarskoj industriji, kao polazna osnova za ispitivanje primenjivani su dvostepeni i jednostepeni postupak proizvodnje predfaza indirektnog postupka proizvodnje hleba, razvijeni na Tehnološkom fakultetu u Novom Sadu. Sprovedena su istraživanja optimizacije postupka revitalizacije otpadnog pivskog kvasca. Optimizacija je obuhvatila sastav podloge, procesne parametre proizvodnje i tehniku fermentacije. Definisan je optimalni postupak revitalizacije otpadnog pivskog kvasca i primenjen je za različite generacije i sojeve otpadnog pivskog kvasca, pri čemu je utvrđeno da otpadni pivski kvasac nulte i prve generacije nije potrebno aktivirati, dok je za kvasac starije generacije neophodno da prođu postupak aktivacije za primenu u pekarskoj industriji. Jednostepeni postupak proizvodnje predfaza u postupku aktivacije pivskog kvasca pokazao se u pogledu efekata aktivacije prihvatljiviji od dvostepenog postupka. Ispitana je i t
...
rajnost otpadnog pivskog kvasca za primenu u pekarskoj industriji pri čemu je utvrdeno da otpadni pivski kvasac nije preporučljivo čuvati duže od devet dana pre njegove aktivacije. Definisan postupak je pozitivno ocenjen u pogledu tokova fermentacionih procesa za vreme proizvodnje, uticaja na svojstva hlebnog testa i uticaja na kvalitet hleba kao gotovog proizvoda. Razrađeno je idejno rešenje postrojenja za revitalizaciju otpadnog pivskog kvasca.
The aim was revitalization of beer industry waste yeast, and its application in bakery industry. A basis for investigation was one- step and two-step process for prephases production in indirect procedure for bread manufacturing, which is developed on Faculty of Technology at Novi Sad. It was investigated optimization of revitalization procedure of brewing yeast waste. Optimization contained substrate composition, proces parameters for manufacturing and fermentation technique. It is optimated revitalization of brewing yeast waste and applied for different generations and subspecies. For brewing yeast waste from initial and first generation activation is not necessary, but for olden yeast generation and its application in bakery industry, activation is necessary. In prephases production, one step activation procedure of brewing yeast had better effectiveness thay two step procedure. Durability of brewig yeast waste was also investigated. It is concluted that brewing yeast waste is not r
...
ecommended for storage longer than 9 days before its activation. Defined procedure in a vijew of mahufacturing fermentative processes, influence on bread dough properties and bread quality are marked pozitively. It is also defined a pattern of projects for ravitalization of brewing yeast waste.
Faculty:
University of Novi Sad, Faculty of Technology
Date:
16-05-2002
Keywords:
revitalizacija / revitalization / pivski kvasac / optimizacija / indirektni postupak proizvodnje / hleb / brewer's yeast / optimization / indirect production procedure / bread