Karakterizacija funkcionalnog napitka od melise (Melissa officinalis L.) dobijenog fiziološkom aktivnošću čajne gljive
Characterization of functional lemon balm (Melissa officinalis L.) beverage obtained by physiological activity of tea fungus
Author
Velićanski, Aleksandra
Mentor
Cvetković, Dragoljub
Committee members
Čanadanović-Brunet, Jasna
Cvetković, Dragoljub
Četojević-Simin, Dragana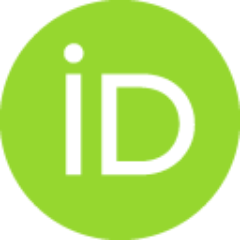 Savić, Dragiša

Abstract
Cilj rada je bio ispitivanje funkcionalnih karakteristika kombuha napitka od melise (Melissa officinalis L.). Antibakterijska aktivnost kombuha napitaka optimalne konzumne i većih kiselosti ispitana je prema bakterijama izolovanim iz hrane i vode za piće. Nosilac antimikrobne aktivnosti je sirćetna kiselina, a na ostale nosioce ukazuje delovanje neutralisane kombuhe i čajnog napitka prema nekim test bakterijama. Spektrofotometrijskom metodom određen je sadržaj ukupnih fenolnih jedinjenja, a HPLC analizom određen je kvalitativni i kvantitativni sastav fenolnih jedinjenja u fermentacionim tečnostima, čajnim i kombuha napicima od melise i crnog čaja. Antioksidativna aktivnost istih uzoraka ispitana je na DPPH i OH radikale ESR spektralnom metodom. Uzorci fermentacione tečnosti i kombuha napitka od melise imali su veću antioksidativnu aktivnost prema oba radikala u odnosu na uzorke sa crnim čajem. Konzumna kombuha od melise imala je veću antioksidativnu aktivnost od čajnog napitka. Aktivne
...
komponente kombuha napitka od melise su verovatno ruzmarinska kiselina i kvercetin. U ispitivanju antiproliferativne aktivnosti konzumnog kombuha napitka i čajnog napitka od melise na tri ćelijske linije humanih karcinoma: HeLa (epitelni karcinom grlića materice), MCF-7 (adenokarcinom dojke) i HT-29 (adenokarcinom debelog creva) utvrđeno je da nije došlo do stimulacije proliferacije ispitanih ćelijskih linija pri koncentracijama većim od 100 μg/ml. Pored istraživanja biološke aktivnosti ispitana je mogućnost simultane mlečno-kiselinske i kombuha fermentacije. Dodatkom starter kultura i Lactobacillus spp. izolata u fermentacionu tečnost dolazi do povećanja sadržaja L- i D- mlečne kiseline, iako su ćelije bakterija mlečne kiseline, osim izolata iz kiselog testa (L. hilgardii), pokazale malu otpornost na uslove tokom fermentacije i čuvanja pripremljenih napitaka. Izvršena je i identifikacija bakterija sirćetnog vrenja izolovanih iz lokalnih čajnih gljiva PCR metodom. Dva izolata verovatno pripadaju vrsti Gluconobacter oxydans, a treći vrsti Gluconacetobacter hansenii.
The aim of this study was to investigate functional characteristics of akombucha beverage from lemon balm (Melissa officinalis L.) tea. Antibacterial activity of kombucha beverages with optimum and higheracidities was tested against bacteria isolated from food and drinking water. The main active component of antibacterial activity was acetic acid, while slight activity of neutralized kombucha and unfermented tea against some test bacteria indicated presence of other antibacterial components. Total phenol concentration in unfermented tea samples, fermentation broths and kombucha beverages from lemon balm and black tea was determined spectrophotometrically whereas qualitative and quantitative concentration of polyphenolic compounds was determined by HPLC method. Antioxidant activity on DPPH and hydroxyl radical in the same samples was determined on an ESR spectrometer. Fermentation broth and kombucha beverage from lemon balm had higher antioxidant activity against both radicals than the
...
samples from black tea. Kombucha beverage from lemon balm with optimum acidity had higher antioxidant activity than unfermented lemon balm tea. The main active components of antioxidant activity were probably rosmarinic acid and quercetin. Antiproliferative activity of lemon balm tea and kombucha was measured by sulforhodamine B colorimetric assay on HeLa (cervix epitheloid carcinoma), HT-29 (colon adenocarcinoma), and MCF-7 (breast adenocarcinoma) cell lines. By applying concentrations higher than 100 μg/ml, tested samples did not stimulate proliferation of cell lines. The possibility of simultaneous lactic acid and kombucha fermentation was tested as well. When starter cultures and Lactobacillus spp. isolates were applied, the content of Land D- lactic acid increased during fermentation, although lactic acid bacteria (except L. hilgardii isolated from sour dough) showed low resistance to the conditions during fermentation and beverages storage. Acetic acid bacteria isolated from local tea fungus were identified by PCR method. Two isolates might be Gluconobacter oxydans and one - Gluconacetobacter hansenii.
Faculty:
Универзитет у Новом Саду, Технолошки факултет
Date:
28-12-2012
Keywords:
Kombuha / Kombucha / lemon balm (Melissa officinalis L.) / antimicrobial activity / antioxidant activity / antiproliferative activity / lactic acid bacteria / melisa (Melissa officinalis L.) / antimikrobna aktivnost / antioksidativna aktivnost / antiproliferativna aktivnost / bakterije mlečne kiseline