Uticaj vremenskih uslova na nastajanje i vidovnu raspodelu putovanja
Weather impact on trip generation and modal split
Author
Petrović, Dragana D.
Mentor
Jović, Jadranka J.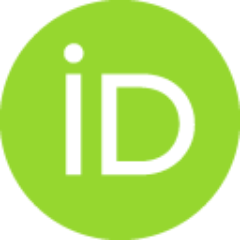 Committee members
Filipović, Dejan
Đorić, Vladimir D.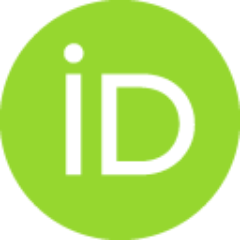 Abstract
Vremenski uslovi su uglavnom izostavljeni iz istraživanja o transportnim zahtevima ili su razmatrani na pojednostavljen način sve do kraja devedesetih godina prošlog veka. U odnosu na broj radova koji istražuju uticaj vremenskih uslova na saobraćajnu infrastrukturu, ponašanje vozača i bezbednost saobraćaja, znatno manji broj radova bavi se uticajem vremenskih uslova na transportne zahteve. Poslednjih godina uticaj klimatskih i promena vremenskih uslova, kao strateški važne teme na globalnom nivou, postaju važne teme i u oblasti planiranja saobraćaja. Upravo u poslednjih nekoliko godina uočen je veliki porast interesovanja za istraživanje uticaja vremenskih uslova na karakteristike transportnih zahteva. Osnovna hipoteza doktorske disertacije jeste da vremenski uslovi utiču na karakteristike kretanja i da se taj uticaj može kvantifikovati. U okviru doktorske disertacije razvijena je metodologija istraživanja uticaja vremenskih uslova na nastajanje i vidovnu raspodelu putovanja i predstav
...
ljen je postupak modeliranja nastajanja i vidovne raspodele putovanja u različitim vremenskim uslovima. Metodologija podrazumeva sprovođenje istraživanja metodom "izjavljenih prilagođavanja", a ukoliko rezultati pokažu opravdanost, istraživanja se sprovode i metodom "izraženih preferencija", u cilju utvrđivanja realnih promena karakteristika kretanja u različitim vremenskim uslovima. Metodologija se oslanja na savremene načine prikupljanja podataka, za koje se pokazalo da su pouzdani naročito u slučaju ponovljenih merenja. Razvijeni su modeli uticaja vremenskih uslova na nastajanje i vidovnu raspodelu putovanja, koji pored uticaja vremenskih uslova uključuju i socio-ekonomske karakteristike pojedinca. Razvijena metodologija je testirana na primeru zaposlenih stanovnika Beograda...
Weather impact is usually omitted or considered simplistically in transport demand studies until the end of the nineties. Considerably smaller number of papers deals with the weather impact on the transport demand in comparison with papers that explore weather impact on road infrastructure, driver behavior and traffic safety. The impact of climate change and weather change, as strategically important topics at the global level, also become important topics in the field of transportation planning in recent years. Increased interest in weather impact on transport demand has been seen in the last few years. The basic hypothesis in the doctoral dissertation is that weather affects travel behavior and that this effect can be quantified. Research methodology for weather impact on trip generation and modal split and method for trip generation and modal split modelling in different weather conditions are provided in this doctoral thesis. The methodology involves research based on "stated adapt
...
ation" method and if the results show statistical significant difference between the scenarios research would be carried out based on "revealed preferences" method in order to determine the real travel behavior change in different weather conditions. The methodology relies on modern data collection methods that have been proven as reliable, especially in the case of repeated measurements. Modelling procedure for weather impact on trip generation and modal split, that includes individual's socio-economic characteristics in addition to the weather impact, was developed. Developed methodology was tested on employees in Belgrade...
Faculty:
Универзитет у Београду, Саобраћајни факултет
Date:
08-02-2017
Keywords:
vremenski uslovi / weather / travel behaviour / trip generation / modal split / travel demand modelling / generalized estimating equations / karakteristike kretanja / nastajanje kretanja / vidovna raspodela / modeliranje transportnih zahteva / modeli jednačina generalizovanih procena