Fraktalna i teksturalna analiza strukture hromatina limfocita krvi kod pacijenata sa različitim stepenom depresije
Fractal and textural analysis of blood lymphocyte chromatin structure in patients with different grades of depression
Author
Dimitrijević, Draga N.
Mentor
Pantić, Igor
Committee members
Damjanović, Aleksandar
Nešić, Dejan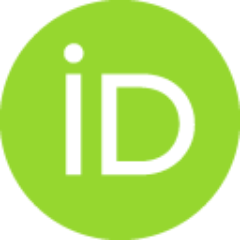 Vukomanović Đurđević, Biserka

Abstract
Imajući u vidu dokazanu povezanost između promena u strukturnoj kompleksnosti tkiva i pojedinih fizioloških i patoloških procesa, pretpostavili smo da u toku depresije dolazi do smanjenja strukturne kompleksnosti nukleusnog hromatina limfocita, odnosno da sa povećanjem depresivnih simptoma dolazi do smanjenja hromatinske fraktalne dimenzije. Takođe smo pretpostavili da su depresivni simptomi u pozitivnoj korelaciji sa nivoom hromatinske neuređenosti, odnosno da teksturalna entropija hromatina limfocita raste sa povećanjem depresije kod pacijenata. Ciljevi istraživanja su bili: (1) Utvrditi postojanje razlike u fraktalnim i teksturalnim parametrima hromatina limfocita između pacijenata sa depresijom, i ispitanika koji ne zadovoljavaju dijagnostičke kriterijume za depresiju i (2) Utvrditi postojanje i jačinu korelacije između stepena depresije i fraktalnih, odnosno teksturalnih parametara hromatina limfocita Metod. Istraživanje je dizajnirano po tipu studije preseka i obavljeno na uzorku
...
od 100 ispitanika, od kojih 50 pacijenata obolelih od rekurentnog depresivnog poremećaja lečenih u Klinici "Dr Laza Lazarević" u Beogradu. Kontrolnu grupu je činilo 50 ispitanika koji su pripadali drugim dijagnostičkim kategorijama, a nisu ispunjavali dijagnostičke kriterijume za depresiju. Eksperimentalni protokol je sproveden na sledeći način: uzimanje detaljne istorije bolesti, primena Bekove skale za procenu depresije i Skale 5 depresivnosti, anksioznosti i stresa DASS–21, uzimanje krvi za standardne hormonske (tireoidni hormoni) i biohemijske analize...
Introduction. Having in mind already proven connection between changes in tissue complexity and certain physiological and pathological processes, we assumed that during the depression the structural complexity of the nucleic lymphocytes chromate is reduced, that is, with the increase in depressive symptoms, the chromatin fractal dimension decreases. We also assumed that depressive symptoms were in a positive correlation with the level of chromatic disorder, that textural entropy of lymphocyte chromatin was increasing with increasing depression in patients. The objectives of the research were: (1) to determine the existence of a difference in the fractal and textural parameters of lymphocyte chromatin between patients with depression and subjects who did not meet the diagnostic criteria for depression; and (2) determine the existence and strength of the correlation between the degree of depression and fractal or textural parameters of chromatin in lymphocytes. Methods. The study was des
...
igned as a cross section study, and performed on a sample of 100 subjects, of which 50 patients with recurrent depressive disorder treated at the Clinic "Dr Laza Lazarević" in Belgrade. The control group consisted of 50 subjects who belonged to other diagnostic categories and did not fulfill the diagnostic criteria for depression. The experimental protocol was carried out as follows: taking a detailed history of the disease, applying the Beck scale to assess depression, and Depression, anxiety 8 and stress scales DASS-21, taking blood for standard hormone (thyroid hormones) and biochemical analysis...
Faculty:
Универзитет у Београду, Медицински факултет
Date:
13-06-2018
Keywords:
Depresija / Depression / Fraktal / Lakunarnost / Hromatin / Entropija / Fractal / Lacunarity / Chromatin / Entropy