Оператор Хилбертове матрице и Либерин оператор на просторима холоморфних функција
Hilbert matrix operator and libera operator on spaces of holomorphic functions.
Author
Karapetrović, Boban
Mentor
Božen, Vladimir
Committee members
Jevtić, Miroljub
Mateljević, Miodrag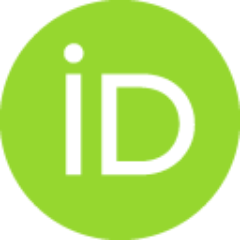 Arsenović, Miloš

Abstract
In this thesis, we study the innite Hilbert matrix viewed as an operator, called the Hilbert matrix operator and denoted by H and Libera operator, denoted by L, on the classical spaces of holomorphic functions on the unit disk in the complex plane...
U ovoj tezi proučavano je dejstvo beskonačne Hilbertove matrice...
Faculty:
University of Belgrade, Faculty of Mathematics
Date:
24-07-2018
Keywords:
Hilbert matrix / Hilbertova matrica / Liberin operatorHardijevi prostori / Bergmanovi prostori / Libera operator / maximum principle / Hardy spaces / Bergman spaces / Besov spaces.