Korelacija bioloških markera sa odgovorom na preoperativnu radioterapiju lokalno odmaklog neinflamatornog karcinoma dojke
Correlation of biological markers with response to preoperative radiotherapy in locally advanced noninflamatory breast cancer
Author
Mladenović, Jasmina M.
Mentor
Plešinac Karapandžić, Vesna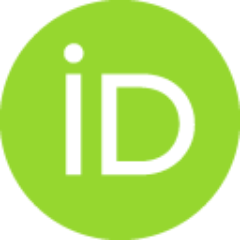 Committee members
Šušnjar, Snežana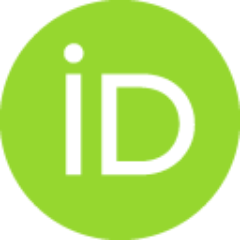 Džodić, Radan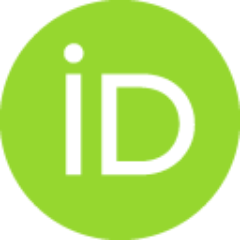 Nikitović, Marina
Janković, Radmila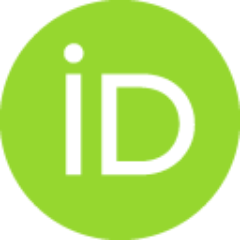 Abstract
terapiji lokalno odmaklog karcinoma dojke (LOKD) preoperativna radioterapija (PRT) je u današnje vreme indikovana nakon primarne (neoadjuvantne) hemioterapije (PHT) u slučaju da nije postignuta resektabilnost tumora. Pre uvodjenja neoadjuvantne hemioterapije, PRT se mnogo češće koristila kao jedini neoadjuvantni pristup za inicijalno inoperabilne tumore, u cilju smanjenja tumorskog volumena i omogućavanja radikalne hirurgije. Cilj ove analize je evaluacija tumorskog odgovora i dugoročnog ishoda bolesti kod pacijenata tretiranih samo PRT, bez uticaja sistemske terapije, i procena povezanosti bioloških markera sa odgovorom na PRT. Metod: U periodu od 1997-2000.godine 134 bolesnica sa neinflamatornim LOKD stadijuma IIIA i IIIB tretirano je preoperativnom RT. Tumorska doza je bila 45 Gy u 15 frakcija (3 Gy po frakciji) naizmenično svakog drugog dana na regiju dojke i regionalnih limfatika u toku 6 nedelja. Šest nedelja po završenoj RT, učinjena je radikalna mastektomija kod svih bolesnica
...
i potom primenjena adjuvantna terapija (hemioterapija i/ili hormonska terapija) po tadašnjem protokolu. Ishod bolesti je procenjivan na osnovu ukupnog preživljavanja (OS) i preživljavanja bez znakova bolesti (DFS). Krive preživljavanja (OS i DFS) su procenjivane korišćenjem Kaplan-Meier metode i univarijantne statističke analize korišćenjem Log-Rank testa u cilju procene razlike izmedju analiziranih grupa. Status hormonskih receptora ER i PgR, HER-2 status i Ki-67 su analizirani imunohistohemijskim metodama na uzorku biopsiranog tumora i uzorku na mastektomiji. Merenje genske ekspresije vršeno je iz parafinskih uzoraka tumorskog tkiva Microarray analizom. Rezultati: Medijana praćenja iznosila je 74 meseca (ranga 4-216). Klinički odgovor tumora na PRT zabeležen je kod 77.6% bolesnica. Klinički kompletan odgovor tumora (cCR) postignut je kod 21.6% bolesnica, dok je patohistološki kompletan odgovor (pCR) u dojci registrovan kod 15% bolesnica. Od toga 10/134 (7.5%) je ostvario totalni pCR (bez invazivnog tumora u dojci i bez pozitivnih limfnih čvorova u aksili). Petogodišnje i l0-godišnje OS je bilo 55.1% i 37.8%, dok je 5-godišnje i 10-godišnje DFS bilo 39.2% i 27%. Bolesnice koje su postigle cCR su imale statistički duže OS u poredjenju sa onima sa cPR i cSD (Log-Rank test, p=0.038). Slično je i DFS bolesnica sa cCR bilo duže u odnosu na cPR i cSD, mada razlika nije bila statistčki značajna. Analizom bioloških markera pokazano je da pacijenti sa luminal A tumorima imaju bolje preživljavanje u odnosu na ostale podtipove, dok trostruko negativni tumori imaju najbolji odgovor na PRT (40% pCR i pNCR). Analiza genske ekspresije primarnog tumora je pokazala da su tri gena (APOA1, MAP3K4 i MMPM) značajno različito eksprimirana izmedju RT-rezistentnih i RT-responzivnih tumora. Zaključak: Naši rezultai su pokazali da lokalna kontrola pacijenata sa LOKD tretiranih preoperativnom RT i radikalnom mastektomijom je komparabilna sa rezultatima prikazanim u literaturi. Kompletan patohistološki odgovor (pCR) na PRT izdvaja grupu bolesnica koje naginju ka boljem OS i DFS.
In the treatment of locally advanced breast cancer (LABC) preoperative radiotherapy (PRT) today is indicated after primary (neoadjuvant) chemotherapy (PCT) if resectability of tumor was not achieved. Before the introduction of PCT in treatment strategy, PRT was more frequently used as the sole neoadjuvant approach for initially inoperable tumors, in order to reduce tumor volume and reach radical surgery. The purpose of this analysis was to evaluate the tumor response and long-term outcome at patients treated with only PRT, without influence of systemic therapy, and to assess the relationship of biological markers with response to PRT. Method: Between 1997 and 2000, 134 patients with non-inflammatory LABC stage IIIA and IIIB were treated with PRT. The tumor dose was 45 Gy in 15 fractions (3 Gy per fraction) every second day to the breast and to regional lymph nodes over 6 weeks. Radical mastectomy was performed 6 weeks after PRT to all patients and adjuvant systemic therapy was administ
...
ered as per protocol. The measure of disease outcome were overall survival (OS) and disease-free survival (DFS). Survival and DFS curves were estimated using the Kaplan-Meier method and univariate statistical analysis by Log rank test was used to assess the difference in time to event (OS/DFS) between the analyzed groups. The hormone receptor status of ER and PgR, HER-2 status and Ki-67 were assessed by immunohistochemistry on the biopsy and mastectomy specimens. Gene expression profiles were established using micro-array analysis in a formalin-fixed paraffin-embedded (FFPE) tumor samples. Results: Median follow-up was 74 months (range 4-216 months). An objective clinical tumor response after preoperative RT was observed in 77.6% of patients. Clinical complete tumor response (cCR) was achieved in 21.6% of patients. Pathological CR in the breast was achieved in 15% of patients. Among them 10/134 (7.5%) had total pCR (no invasive tumor in breast associated with no involved regional axillary lymph nodes. The 5 and 10-year OS were 55.1% and 37.8% respectively. The 5 and 10-year DFS were 39.2% and 27% respectively. Patients who achieved cCR had significantly longer OS in comparison with patients achieving cPR and cSD. Similarly, DFS of patients in cCR group was longer compered to patients with cPR and cSD, although it did not reach statistical significance. Analysis of biological markers has shown that patients with luminal A tumors had better OS than other subtypes, but triple-negative breast cancers (TNBC) had the best response to PRT (40% of pCR and pNCR). Gene expression analysis of primary tumor has shown that three genes (APOA1, MAP3K4 and MMPM) were significantly differentially expressed between RT-resistant and RT-responsive tumors. Conclusion: Our results showed that local control in LABC patients achieved by primary PRT, followed by radical mastectomy was comparable with the results reported in literature. Complete pathologic response to PRT identified a subgroup of patents with a trend toward better DFS and OS.
Faculty:
Универзитет у Београду, Медицински факултет
Date:
27-04-2018
Keywords:
Lokalno odmakli karcinom dojke / locally advanced breast cancer / preoperativna radioterapija / biološki markeri / preoperative radiotherapy / biological markers