Ispitivanje kliničkih, imunoseroloških, imunofenotipskih i citokinskih profila pacijenata sa čestom varijabilnom imunodeficijencijom
Examination of clinical, immunoserologic, immunophenotypic and cytokine profiles of patients with common variable immunodeficiency
Author
Mijanović, Radovan B.
Mentor
Bonači-Nikolić, Branka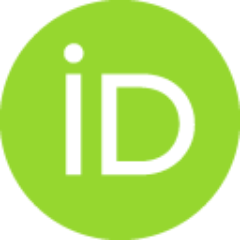 Committee members
Nagorni-Obradović, Ljudmila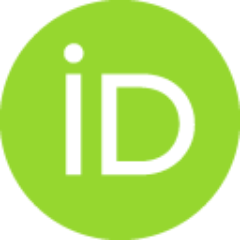 Bogdanović, Andrija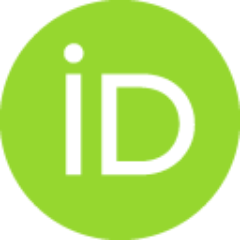 Jurišić, Vladimir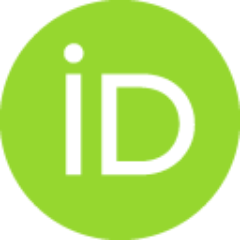 Abstract
Česta varijabilna imunodeficijencija (CVID) je heterogeni sindrom koga karakterišu hipogamaglobulinemija, nedostatak produkcije antitela, česte bakterijske infekcije i različiti imunski poremećaji. Glavni defekt je poremećaj kasne B ćelijske diferencijacije nejasnog uzroka. Ciljevi: Uporediti demografske, kliničke, imunoserološke, imunofenotipske i citokinske parametre između pacijenata sa CVID i zdravih kontrola. Utvrditi mortalitet i petogodišnje preživljavanje pacijenata sa CVID. Analizirati razlike u imunofenotipu limfocita (osnovnom i proširenom) periferne krvi i nivou citokina između definisanih kliničkih fenotipova pacijenata sa CVID. Materijal i metode: Ispitivanje je sprovedeno u vidu kohortne studije, koja je obuhvatila 51 pacijenta (26 muškaraca i 25 žena) srednje životne dobi od 48 godina. Svim pacijentima su tokom lečenja registrovane komplikacije, koje su razvile tokom srednjeg vremena praćenja od 11 godina. Pacijenti su podeljeni u sledeće kliničke fenotipove: plućne bol
...
esti, limfoproliferacija, gastrointestinalne bolesti i autoimunske bolesti. Kod 40 pacijenata (20 muškaraca i 20 žena) je rađeno prospektivno istraživanje koje je uključilo: određivanje standardnog i proširenog T i B ćelijskog imunofenotipa (FACS sa panelom specifičnih monoklonskih antitela), određivanje koncentracija citokina: B ćelijskog aktivacionog faktora (BAFF) i interleukina (IL)-10 u serumu (ELISA), β2 mikroglobulina, spirometriju i PPD kožnu probu. Praćen je broj teških infekcija i registrovana je učestalost neželjenih reakcija na intravenske imunogloblobuline (IVIG). Kontrolnu grupu je činio 21 zdrav ispitanik mečovan po polu i uzrastu sa pacijentima. U drugoj kontrolnoj grupi su bila 4 muška bolesnika sa X vezanom agamaglobulinemijom. Rezultati: Srednja životna dob pri postavljanju dijagnoze bolesnika sa CVID je iznosila 33 godine, dok je srednje kašnjenje u postavljanju dijagnoze 6 godina. Od CVID obolevaju sa istom učestalošću žene i muškarci, ali su žene statistički starije (p<0,05)...
Common variable immunodeficiency (CVID) is heterogeneous syndrome characterized by hypogammaglobulinemia, defective antibody production, recurrent bacterial infections and various immune disorders. Main defect is late B cell differentiation of unknown cause. Objectives: Comparison of demographic, immunoserologic, immunophenotypic and cytokine parameters among CVID patients and health controls. Assessment of mortality and 5-year survival rate of CVID patients. Analysis of differences among defined clinical phenotypes of CVID patients in lymphocyte immunophenotyping (basic and extended) in peripheral blood and cytokine levels. Material and Methods: Examination was done as cohort study, which included 51 patients (26 men and 25 women) with average age of 48 years. Complications were registered during median follow-up of 11 years. Patients were divided into following clinical phenotypes: lung diseases, lymphoproliferation, gastrointestinal diseases and autoimmune diseases. 40 patients (20
...
men and 20 women) were involved in prospective study, which included: determination of basic and extended T and B cell immunophenotype (FACS with specific monoclonal antibodies panel), investigation of cytokine levels: B-cell activating factor (BAFF) and interleukin (IL)-10 in serum (ELISA), β2 microglobulin, spirometry and PPD skin test. The number of severe infections was followed and the frequency rate of adverse reactions to intravenous immunoglobulines (IVIG). Control group was consisted of 21 health subjects matched by sex and age with CVID patients. Other control group was consisted of 4 male patients with X linked agamaglobulinemia. Results: The average age at diagnosis of CVID patients were 33 years and the middle delay in diagnosis was 6 years. Men and women were equally diagnosed with CVID, but women were statistically older (p<0,05)...
Faculty:
Универзитет у Београду, Медицински факултет
Date:
09-05-2018
Keywords:
Česta varijabilna imunodeficijencija / Common variable immunodeficiency / Lung diseases / Gastrointestinal diseases / Autoimmune diseases / Lymphoproliferative disorders / Lymphocyte immunophenotypings / B cell activating factor / Interleukin-10 / Survival analysis / Mortality / Plućne bolesti / Gastrointestinalne bolesti / Autoimunske bolesti / Limfoproliferativni poremećaji / Imunofenotipizacija limfocita / B ćelijski aktivacioni faktor / Interleukin 10 / Analiza preživljavanja / Mortalitet