Procena uticaja različitih inkubatora i medijuma u toku postupka vantelesnog oplođenja na ishod trudnoće
Systematic evaluation of the effects of incubator and media type on pregnancy outcomes following in vitro fertilization
Author
Arsić, Biljana M.
Mentor
Garalejić, Eliana
Committee members
Vasiljević, Mladenko
Vidaković, Snežana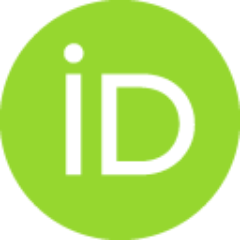 Trninić Pjević, Aleksandra

Abstract
Ispitati da li se razlikuju ishodi vantelesne oplodnje zavisno od vrste korišćenog inkubatora, vrste medijuma i njihovih kombinacija u toku postupka vantelesne oplodnje. Ispitati da li se razlikuju telesne mase novorođenčadi zavisno od korišćenog inkubatora, vrste medijuma i njihovih kombinacija u toku postupka vantelesnog oplođenja. Ukoliko se pokaže značajnost razlike u telesnoj masi novorođenčadi i u ishodima vantelesne oplodnje u odnosu na korišćene medijume i inkubatore, ispitati koji medijumi, inkubatori ili koja njihova kombinacija daje najbolji ishod VTO i optimalnu telesnu masu novorođenčadi. Metodologija: u ovu studiju su bile uključene sve pacijentkinje lečene na Odeljenju za arteficijelne reproduktivne tehnologije (ART) Ginekološko-akušerske klinike "Narodni front" u okviru Nacionalnog programa vantelesne oplodnje u vremenskom periodu od devet godina. Studija je obuhvatila ukupno 2617 ciklusa vantelesne oplodnje, od kojih je kod 74 pacijentkinje obustavljena terapija zbog n
...
eadekvatnog odgovora na stimulaciju, kod 16 pacijentkina aspiracijom nisu dobijene jajne ćelije, 8 pacijentkina je imalo neupotrebljive jajne ćelije za oplodnju, a 21 muškarac nije dao uzorak sperme. Tako da je analizirano 2498 ciklusa vantelesnog oplođenja. Na osnovu vrste inkubatora i korišćenog medijuma pacijentkinje su podeljene u tri grupe. Prva grupa ispitivanih pacjentkinja u čijoj procedure su korišćeni Cook medijumi i Heracell inkubator (N=1134). Druga grupa ispitivanih pacjentkinja u čijoj proceduri su korišćeni Medicult medijumi i Heracell inkubator (N=697). Treća grupa ispitivanih pacjentkinja u čijoj proceduri su korišćeni Cook medijumi i K-Minc (Cook) inkubatori (N=667). Analizirani su sledeći podaci o pacijentkinjama: godine života, BMI, pušački status, etiologija infertiliteta, broj prethodno uradjenih vantelesnih oplodnji. Analizirani su sledeći podaci vazani za postupak VTO: vrste protokola stimulacije, ukupna količina datih gonadotropina, dužina stimulacije, serumske vrednosti estradiola na dan završne injekcije, broj dobijenih jajnih ćelija, procenat oplodjenih jajnih ćelija, ukupan broj embriona, broj visoko kvalitetnih embriona, broj transferisanih embriona, dan embrio transfera...
To assess the effect of incubator and media type and their combinations on outcomes following in vitro fertilisation (IVF) treatment. More specifically, we aim to determine whether newborn birth weight following assisted human conception is affected by different combinations of incubator and media type. Finally, if a significant difference in birthweight and IVF outcomes is revealed depending on incubator and medium used, we aim to determine which incubator/medium combination provides the most optimal IVF outcomes, including newborn birthweight. Methodology: This study initially included all patients treated at the Department of Artificial Reproductive Technologies (ART), Gynecology-Obstetrics Clinic "Narodni Front", who took part in the National program for artificial conception, within a timeframe of nine years. Primarily, the study included a total of 2617 IVF cycles, while the following cases were excluded: 74 patients who discontinued treatment, due to poor stimulation response, 1
...
6 patients who had no oocytes collected following ovarian puncture, 8 patients who had unsuitable oocytes for further fertilization and 21 cases in which a sperm sample was not obtained. Therefore, a total of 2498 IVF cases were analyzed. Based on the type of incubator and medium used, patients were divided in three groups. The first group, consisted of patients for which CooK medium and the HeraCell incubator was used (n=1134). The second group comprised of patients for culture was performed in Medicult medium and the Heracell incubator (n=697). CooK medium in combination with the K-Minc (CooK) incubator was used for the third group of patients (n=667). The following patient data were analyzed: patient age, body mass index (BMI), smoker status, cause of infertility and number of previous IVF cycles. The IVF data analyzed included the following parameters: type of stimulation protocol, total administered dose of gonadotropins, duration of stimulation, total serum concentration of estradiol on the final day of injections, number of oocytes collected, number of oocytes fertilized, total number of embryos, total number of good quality embryos, number of embryos transferred and day of embryo transfer...
Faculty:
Универзитет у Београду, Медицински факултет
Date:
08-06-2018
Keywords:
VTO / IVF / incubator / medium / IVF outcomes / newborn birthweight / newborn birth length / inkubatori / medijumi / ishod VTO / telesna težina dece / telesna dužina dece