Phylogenetic analysis of hantaviral molecular evolution in different rodent species
Filogenetska analiza molekularne evolucije hantavirusa u različitim vrstama glodara
Author
Ćirković, Valentina S.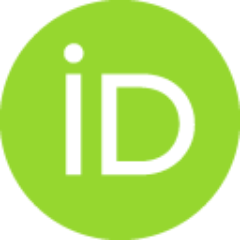 Mentor
Stanojević, Maja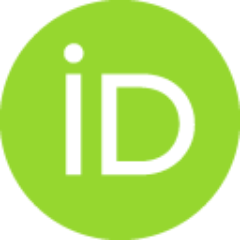 Committee members
Stamenković, Gorana
Knežević, Aleksandra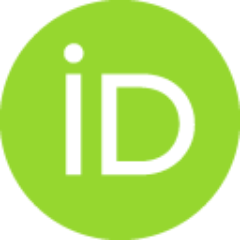 Papa-Konidari, Anna
Glišić, Sanja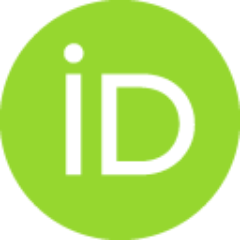 Abstract
Hantaviruses, members of the order Bunyavirales, family Hantaviridae, are enveloped viruses with a negative sense three-segmented RNA genome, consisting of large – L (6.5–6.6 kb), medium – M (3.6–3.7 kb) and small – S (1.7–2.0 kb) segments, coding for viral polymerase, viral glycoprotein precursor further processed into two separate envelope glycoproteins (Gn and Gc) and viral nucleocapsid protein, respectively. Hantaviruses are unique among the bunyaviruses in not being transmitted by an arthropod vector. These viruses are persistently active in their natural reservoirs including rodents, insectivores and bats. In nature, hantaviruses are circulating via horizontal transmission among infected natural reservoirs. Their primary natural hosts are rodents belonging to four different subfamilies, including Sigmodontinae, Arvicolinae, Murinae and Neotominae. Newly published data have extended hantavirus hosts to insectivores (families Soricidae and Talpidae) and bats (order Chiroptera). Han
...
taviruses are commonly divided into two groups: old world hantaviruses, present in Europe and Far East, mostly including pathogenic hantavirus species that cause hemorrhagic fever with renal syndrome (HFRS), and new world hantaviruses, present in the Americas, defined as etiological agents of hantavirus pulmonary syndrome (HPS). Mortality rates of these zoonotic diseases, caused by pathogenic hantaviruses, vary with up to 12%-18% for HFRS and 60% for HPS. Human infection occurs through respiratory exposure to contaminated secreta and excreta including urine, saliva, and feces. Humans are not among the natural hosts of hantaviruses and they are thought to be dead-end hosts, without further virus transmission, with the exception of few reported cases of human-to-human transmission of Andes virus (ANDV) in Argentina and Chile...
Hantavirusi, taksonomski svrstani u red Bunyavirales, familija Hantaviridae, su virusi sa omotačem i negativnim jednolančanim RNK genomom koji je segmentiran i sastoji se od velikog – L (6.5–6.6 kb), srednjeg – M (3.6–3.7 kb) i malog – S (1.7–2.0 kb) segmenta. L segment kodira virusnu polimerazu, M segment kodira glikoproteinski prekursor od koga nastaju dva glikoproteina (Gn i Gc) i S segment kodira nukleokapsidni protein. Za razliku od ostalih bunjavirusa, transmisija hantavirusa se ne odvija putem artropodnog vektora. Ovi virusi trajno cirkulišu u svojim prirodnim rezervoarima koji obuhvataju glodare, insektivore i slepe miševe. U prirodi, hantavirusi se prenose putem horizontalne i vertikalne transmisije između zaraženih životinja. Najznačajniji rezervoari hantavirusa su glodari koji pripadaju različitim potfamilijama (Sigmodontinae, Arvicolinae, Murinae and Neotominae). Hantavirusi su podeljeni u dve grupe: hantavirusi starog sveta (prisutni u Evropi i na dalekom istoku) koji obuh
...
vataju patogene vrste hantavirusa koji izazivaju hemoragijsku groznicu sa bubrežnim sindromom (HGBS) i hantavirusi novog sveta (prisutni u Americi) koji obuhvataju patogene vrste hantavirusa koji izazivaju hantavirusni pulmonarni sindrom (HPS). Stopa smrtnosti kod ovih zoonoza, uzrokovanih patogenim vrstama hantavirusa, varira od 12-18% za HGBS i do 60% za HPS. Čovek se inficira resporatornim putem u kontaktu sa izlučevinama zaraženih životinja (urin, feces, pljuvačka). S obzirom da čovek nije prirodni domaćin hantavirusa, dalji interhumani prenos hantsvirusa nije moguć, sa izuzetkom nekoliko opisanih slučajeva prenosa Andes virusa (ANDV) u Čileu i Argentini. Hantavirusi, kao virusi sa segmentiranim RNK genomom , spadaju u visoko varijabilne mikroorganizme sa supstitucionom stopom od 10-2 - 10-4 izmena/mestu/godini. Genetički drift, homologa rekombinacija i izmena genskih segmenata su glavni mehanizmi koji leže u osnovi evolucije hantavirusa. U ovom istraživanju smo se fokusirali na analizu evolucije hantavirusa...
Faculty:
Универзитет у Београду, Медицински факултет
Date:
04-07-2018
Projects:
Keywords:
hantavirus / hantavirus / DOBV / TULV / glodari / filogenetska analiza / rekombinacija / filogeografija / DOBV / TULV / rodents / phylogenetic analysis / recombination / phylogeography