Nezadovoljene zdravstvene potrebe kao pokazatelj dostupnosti, pristupačnosti i prihvatljivosti zdravstvene zaštite
Unmet health care needs as an indicator of availability, accessibility and acceptability of health care
Author
Popović, Nataša M.
Mentor
Terzić-Šupić, Zorica
Committee members
Bjegović Mikanović, Vesna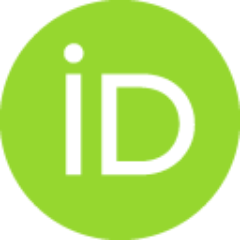 Vuković, Dejana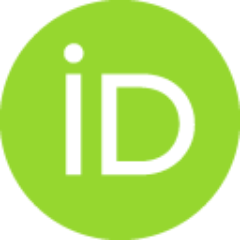 Ukropina, Snežana

Abstract
Uvod: Nezadovoljene potrebe za zdravstvenim uslugama su prepoznate kao pokazatelj pristupačnosti zdravstvene zaštite, koji daje sliku o specifičnim preprekama sa kojima se korisnici suočavaju kada imaju potrebu za korišćenjem zdravstvenih usluga. Cilj ove disertacije je bio da analizira demografske, socijalnoekonomske, regionalne karakteristike i percepciju zdravstvenog stanja ispitanika koji imaju nezadovoljene zdravstvene potrebe za uslugama lekara i uslugama stomatologa u 2013. i 2014. godini i da identifikuje prediktore za nastanak nezadovoljenih potreba za uslugama lekara i uslugama stomatologa koji se odnose na dostupnost, pristupačnost i prihvatljivost zdravstvene zaštite. Metod: U ovoj studiji korišćeni su podaci iz dva nacionalna istraživanja o prihodima i uslovima života (Anketa o prihodima i uslovima života - SILC), sprovedenih u Srbiji na reprezentativnom uzorku osoba starijih od 15 godina (17 183) u 2013. godini i starijih od 16 godina (16 220) u 2014. godini. .Kao instrum
...
ent ispitivanja korišćeni su upitnici. Rezultati: U 2013. godini skoro svaki peti ispitanik stariji od 16 godina je imao nezadovoljene potrebe za uslugama lekara, a u 2014. godini skoro svaki sedmi ispitanik. Razlozi nezadovoljenih potreba za uslugama lekara koji ukazuju na odgovornost sistema zdravstvene zaštite, (ugrožena pristupačnost i dostupnost zdravstvene zaštite), su u 2013. godini bili odgovorni za 44,4% nezadovoljenih potreba a u 2014. godini za 58,2%. Razlozi koji su bili u vezi sa ličnim preferencijama ispitanika u 2013. godini su bili zastupljeni u 55,6% slučajeva a u 2014. godini u 41,7% slučajeva. Najdominantniji razlog u okviru ugrožene pristupačnosti je bio finansijski razlog, u okviru ugrožene dostupnosti to su bile liste čekanja na medicinske intervencije i procedure a u okviru ugrožene prihvatljivosti želja da se sačeka i vidi da li će se stanje zdravlja popraviti i problem proći sam od sebe...
Introduction: Unmet health care needs are recognized as an indicator of access to health care, which provides an overview of specific barriers that users face when they need health services. This thesis aimed to analyze demographic, socioeconomic, regional characteristics and perception of the health status; to identify predictors of unmet health care needs and consequently determine the size of inequalities in the availability, accessibility and acceptability of health care. Method: The study used data from two national surveys on Income and living conditions (Survey on Income and Living Conditions - SILC), conducted in Serbia on a representative sample of people over 15 years old (17,183) in 2013 and older than 16 years (16,220) in 2014. The survey instruments were questionnaires. Results: In 2013 every fifth respondent over the age of 16 had unmet health care needs while in 2014 every seventh respondent. The reasons for unmet health care needs related to the availability of the heal
...
th care, (threatened availability and accessibility of health care) were responsible for 44.4% of unmet needs in 2013 and 58.2% in 2014. The reasons related to the individual preferences of respondents contributed in 55.6% of cases in 2013 and in 41.7% of cases in 2014. The most dominant reason within the threatened accessibility was a financial reason, within the threatened availability were waiting lists for medical interventions and procedures, and within the threatened acceptability wish to wait and see if the state of health will improve and the problem will pass by itself...
Faculty:
Универзитет у Београду, Медицински факултет
Date:
18-06-2018
Keywords:
nezadovoljene zdravstvene potrebe / unmet health care needs / nejednakost u zdravlju / dostupnost / pristupačnost / prihvatljivost / SILC / inequality in health / availability / accessibility / acceptability of health care / SILC