Uticaj aerobnog treninga na biohemijske parametre inflamacije i koagulacije i funkcionalni kapacitet kardiovaskularnog sistema kod bolesnika sa dijabetes melitusom tip 2
Impact of aerobic training on biochemical parameters of inflammation and coagulation and functional capacity of cardiovascular system in patients with diabetes mellitus type 2
Doktorand
Trebinjac, Divna M.
Mentor
Petronić-Marković, Ivana
Članovi komisije
Lalić, Nebojša
Mazić, Sanja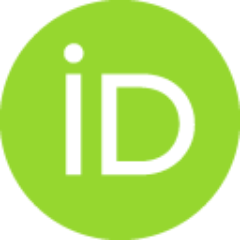 Lazović, Milica
Nikolić, Dejan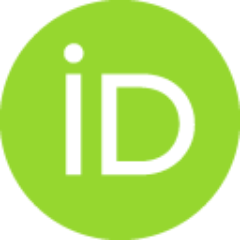 Sažetak
The hypercoagulable state and inflammation state in diabetics has been widely studied by previously researchers, but it is lack of research about possible impact of exercise training on this state and relationship. The purpose of this research was to assess the effects of eight-week aerobic exercise training program coagulative and inflammatory factors as well as functional capacity of cardiovascular system in patients with diabetes mellitus type 2 as well as correlation between coagulation, inflammatory state and functional capacity of cardiovascular system and impact of aerobic exercise training on this correlation. Sixty patients in stable clinical condition and well-regulated diabetic status conducted all phases of the study. The exercise training included interval training with estimated intensity according to 75% of maximal heart rate in particular individual five times a week for eight weeks. Participants performed treadmill exercise testing using standard Bruce protocol before
...
and after study. Further parameters were analyzed before and after study: D-dimer, von Willebrand factor, fibrinogen, high sensitivity CRP, leukocytes, thrombin time, prothrombin time, activated partial thromboplastin time and coagulative factors II, V, VII and X as well as metabolic syndrome parameters. Our research has shown statistically significant difference in Metabolic Equivalent, systolic blood pressure, diastolic blood pressure, glucose and waist circumference values after study. The average values of Duke Treadmill Score of 4.67 obtained before our study indicated a moderate risk for coronary heart disease, while average values of 5.61 obtained after our study indicated a low risk for coronary heart disease. Our research showed a statistically significant reduction in mean vWF levels, as parameter of endothelial function, after intervention at both males and females. According analysis for correlation between hs-CRP and fibrinogen, there is demonstrated positive correlation as baseline at both males and female which became weaker in males and disappears in females after intervention. The correlation witch exist as baseline in males between D-dimer and either hs-CRP or fibrinogen as well as correlation between hs-CRP and FII, FV, FVII coagulation as well as D-dimer and FII, FVII is absent in females...
Fakultet:
Универзитет у Београду, Медицински факултет
Datum odbrane:
02-07-2018
Ključne reči:
aerobic training / aerobni trening / diabetes mellitus / coagulation / inflammation / functional capacity of cardiovascular system / dijabetes melitus / koagulacija / inflamacija / funkcionalni kapacitet kardiovaskularnog sistema