Mogućnosti novih 2D i 3D ehokardiografskih tehnika u identifikaciji niskog funkcionalnog kapaciteta bolesnika sa srčanom insuficijencijom
Possibilities of new 2D and 3D echocardiography techniques in identification of low functional capacity of patients with heart failure
Author
Pavlović-Kleut, Milena M.
Mentor
Ćelić, Vera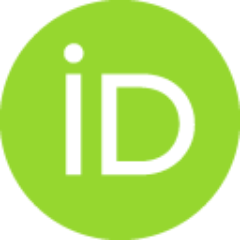 Committee members
Pavlović, Siniša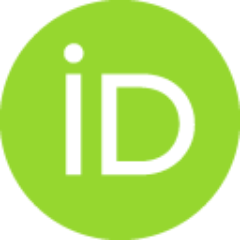 Radosavljević-Radovanović, Mina
Penčić-Popović, Biljana

Abstract
Srčana insuficijencija je složen klinički sindrom koji predstavlja veliki izazov za svakodnevnu kliničku praksu u pogledu postavljanja definitivne dijagnoze, procene prognostičkog aspekta, kao i odabira najadekvatnijih terapijskih modaliteta. Ehokardiografija i kardiopulmonalni test opterećenja predstavljuju najkorisnije dijagnostičke metode u proceni stanja pacijenata sa srčanom insuficijencijom. Istraživanja su pokazala da nalaz standardne 2D ehokardiografije ne koreliše sa stanjem pacijenata sa srčanom insuficijencijom procenjenim kardiovaskularnim testom fizičkog opterećenja. Razvojem modernih tehnologija u kliničku praksu su uvedene nove ehokradiografkse metode zasnovane na speckle tracking tehnologiji. Međutim, još uvek je nedovoljno ispitan odnos između novih 2D i 3D ehokardiografski parametara levog srca i parametara funkcionalnog kapaciteta kod bolesnika sa srčanom insuficijencijom. CILJ. Ovo istraživanje je imalo za cilj da odredi vrednosti parametara standardne 2D ehokardiof
...
ije i novih 2D i 3D speckle tracking ehokardiografskih metoda kod pacijenata sa različitim vrednostima vršne potrošnje kiseonika (peak VO2) i ventilatornog ekvivalenta za ugljen-dioksid (VE/VCO2). Takođe, imalo je za cilj da se utvrdi postojanje međusobnog odnosa između novih 2D i 3D ehokardiografski parametara levog srca, i parametara funkcionalnog kapaciteta kod bolesnika sa srčanom insuficijencijom. MATERIJAL I METOD. Ova studija preseka obuhvatila je 80 pacijenata sa dijagnostikovanom sistolnom disfunkcijom leve komore ishemijske etiologije (EFLK <45%), sinusnog ritma, koji su se redovno kontrolisali periodu od januara 2014. do novembra 2016. godine na Odeljenju kardiologije, Kliničko-bolničkog centra "Dr Dragiša Mišović "- Dedinje u Beogradu. Od svih ispitanika koji su uključeni u istraživanje uzeta su antropometrijska merenja (visina i težina), kao i laboratorijske analize u smislu određivanja kreatinina, glikemije našte, glikoziliranog hemoglobina, ukupnog holesterola, LDL i HDL holesterola, triglicerida, nivoa uree, C-reaktivnog proteina (CRP), i neaktivnog aminoterminalnog fragmenta prohormona moždanog natriuretskog proteina (NT-pro BNP), kompletan ehokardiografski nalaz (dvo i trodimenzionalni speckle tracking) kao i kardiopulmonalni test fizičkog opterećenja...
Heart failure represents complex clinical syndrome and it is a huge challenge for everyday clinical practice in a way of setting a definitive diagnose, assessment of patients prognosis and choose of the most adequate therapeutic modalities. Echocardiography and cardiopulmonary exercise testing (CPET) are the most useful diagnostic methods in assessment of patients with heart failure. Previous studies showed that findings of 2D echocardiography are not in correlation with condition of heart failure patients assessed by CPET. New age technologies of echocardiography bring novel speckle tracking methods in everyday clinical practice. However, the correlation between new 2D and 3D echocardiography parameters of left heart and parameters of functional capacity in heart failure patients has not been thoroughly examined. AIM. The aim of this study was to determine the values of parameters of conventional and new 2D and 3D speckle tracking echocardiography methods in pathients with different v
...
alues of peak oxygen consumption (VO2) and the minute ventilation-carbon dioxide production relationship (VE/VCO2). Additionally, this study aimed to assess the relationship between new 2D and 3D echocardiographic parameters of left heart and parameters of CPET in heart failure patients. MATERIALS AND METHODS. This cross-sectional study included 80 consecutive patients with diagnosed ischemic LV systolic dysfunction (LVEF <45%) and sinus rhythm referred to Department of Cardiology, University Hospital "Dr Dragiša Mišović" Belgrade, Serbia from January 2014 to November 2016 due to condition evaluation. All patients underwent a physical examination, including anthropometric measures (height, weight), laboratory testing (creatinine, the fasting glucose level, glycated hemoglobin (HbA1c), total cholesterol, high and low density lipoprotein (HDL and LDL), triglycerides, urea, C-reactive protein (CRP), N-terminal pro brain natriuretic peptide (NT-pro BNP)), echocardiography (conventional and new methods), and CPET...
Faculty:
Универзитет у Београду, Медицински факултет
Date:
12-07-2018
Keywords:
Leva pretkomora / Left atrium / leva komora / ehokardiografija / ejekciona frakcija / strain / srčana insuficijencija / kardiovaskularni test fizičkim opterećenjem / vršna potrošnja kiseonika / ventilatorni ekvivalent za ugljen-dioksid / left ventricle / echocardiography / ejection fraction / strain / heart failure / cardiopulmonary exercise testing / peak oxygen consumption / minute ventilation − carbon dioxide production relationship