Razvoj modela za ocenu inovativnih aktivnosti malih i srednjih preduzeća
Development of the model for the evaluation of innovative activities of small and medium-sized enterprises
Author
Dudić, Zdenka
Mentor
Borocki, Jelena
Delić, Milan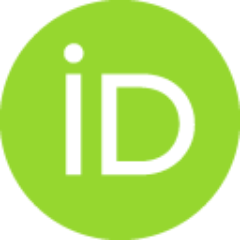 Committee members
Maksimović, Rado
Šenk, Vojin
Mladenović, Igor
Mitrović, Slavica
Borocki, Jelena
Delić, Milan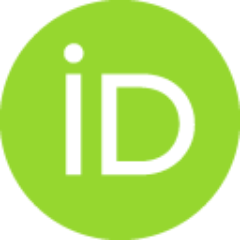 Abstract
Merenje inovativnih aktivnosti je važno da bi se moglo upravljati i uspešnije poslovati preduzećem. Mnogi alati su se pojavili na tržištu ali uglavnom svi su posmatrali uspešnost preduzeća isključivo kroz finansijske aspekte. Model koji je uključivao sve aspekte u preduzeću, ne samo finansijsku komponentu i koji se pokazao kao efikasan alat je Balanced Scoredcard (BSC) model. Pojavom ovog modela stvara se sinergija na nivou celog preduzeća, jer pomoću ovog modela moguće je identifikovati strateške indikatore koje preduzeće treba da postigne da bi unapredilo svoje poslovanje. Ovaj rad posmatra trenutnu situaciju po pitanju inovacija i uvođenja inovativnih aktivnosti u poslovanje u preduzećima na teritoriji Republike Srbije, ali i to da li BSC model primenljiv za ocenu i praćenje inovativnih aktivnosti u preduzećima. Modifikovan BSC model uz pažljivo odabrane faktore sa fokusom na inovativne aktivnosti je dobar pomoćni alat za merenje i neprekidno praćenje performansi preduzeća. Primena
...
ovakvih alata u malim i srednjim preduzećima bi unapredila i poboljšala njihovo poslovanje.
Measuring innovative activities is important in order to manage and operate the enterprise more effectively. Many tools appeared on the market, but most of them measured the business success based on financial results. The Balanced Scoredcard (BSC) model, however, included all the aspects of the company, not just a financial component, and it was proven to be an effective tool. The emergence of this model created synergy throughout the company, because this model enabled identification of the strategic indicators that the company should achieve in order to improve its business. This paper shows the current situation regarding to innovation and the introduction of innovative activities in business operations in the territory of the Republic of Serbia, but also explores whether the BSC model is applicable for the evaluation and monitoring of innovative activities in enterprises. A modified BSC model with very carefully selected factors with a focus on innovative activities is a good auxi
...
liary tool for measuring and continuously monitoring the performance of the company. The application of such tools in small and medium-sized enterprises would improve their business.
Faculty:
University of Novi Sad, Faculty of Technical Science
Date:
27-08-2018
Keywords:
Inovativne aktivnosti / Innovation activities / inovacije / mala i srednja preduzeća / uravnotežena tablica rezultata - BSC model / innovations / small and medium enterprices / balanced scoredcard model