Odlučivanje u situaciji neizvesnosti: korelati uspeha na zadatku kockanja
Decision making in uncertainty situations: correlates of success on the gambling task
Author
Vučkević Marković, Maša S.
Mentor
Opačić, Goran
Committee members
Knežević, Goran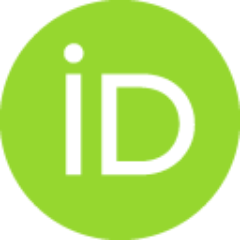 Purić, Danka
Janković, Dragan

Abstract
Veliki broj odlučivanja u svakodnevnom životom spada u odlučivanje u situaciji neizvesnosti koje je definisano kao odlučivanje prilikom kog su nam poznate moguće okolnosti i ishodi odluka, ali ne i njihove verovatnoće. Na osnovu svakodnevnog iskustva, kao i prethodnih istraživanja ovog fenomena, poznato nam je da se ljudi razlikuju u uspešnosti donošenja za sebe isplativih odluka. Hipoteza somatskih markera predstavlja teorijsku osnovu čiji glavni postulati nude objašnjenje odlučivanja u situaciji neizvesnoti, operacionalizovanog preko uspeha na Ajovinom zadatku kockanja (engl. Iowa Gambling Task, u daljem tekstu IGT). Hipotezom se pretpostavlja da će emotivni odgovor na ključne faktore prilikom odlučivanja, manifestovan preko fizioloških indikatora - somatskih markera – voditi odlučivanje u situaciji neizvesnosti. U trenutku odluke, kako smatraju autori ove hipoteze, somatski markeri bivaju aktivirani na osnovu ranije iskustveno uspostavljenih asocijativnih veza situacija i emotivnih
...
reakcija. Tako, somatski markeri usmeravaju osobu ka isplativom, a odvlače od neisplativog izbora. Prethodna istraživanja korelata uspeha na zadatku IGT-a većinom su se bavila ispitivanjem izolovanih, užih mera crta ličnosti i kognitivnih sposobnosti, usled čega literatura obiluje nekonzistentnim nalazima i nedostatkom sveobuhvatnog pristupa ispitivanju ovog fenomena. Predmet ovog rada bio je ispitivanje korelata uspeha u odlučivanju sa ciljem sticanja boljeg razumevanja procesa odlučivanja u situaciji neizvesnosti...
Every day decision making is part of the decision making in uncertainty, defined as the one in which we are familiar with circumstances and possible outcomes of decision process, but not with their probabilities. Based on every day experiences, as well as previous studies in this field, it is well known that people differ in success when it comes to making good decision for themselves. Somatic Marker Hypothesis (SMH) offers explanation of decision making, which is operationalized through Iowa Gambling Task (IGT). Main idea behind SMH is that emotional response to key factors during decision process, manifested through physiological indicator – Somatic markers – will guide decision making in uncertainty. In the moment of decision making, according to the authors of SMH, somatic markers activate based on association between different situations and emotional response established in persons' previous experience. In this way, somatic markers guide a person toward good and prevent him/her f
...
rom selecting bad choices. Previous studies on corelates of IGT were mainly focused on narrow personality traits and cognitive abilities analyzed separately, which resulted in inconsistent findings and lack of comprehensive approach. The purpose of this study is to identify correlates of IGT performance in order to provide better understanding of decision making in uncertainty...
Faculty:
University of Belgrade, Faculty of Philosophy
Date:
13-04-2018
Keywords:
IGT / IGT / decision making in uncertainty / Somatic Markers Hypothesis / individual differences / affective experience / odlučivanje u situaciji neizvesnosti / hipoteza somatskih markera / individualne razlike / afektivni doživljaj