Da li skale laganja mere laganje ili supstantivne dimenzije ličnosti
Do lie scales measure faking or substantive dimensions of personality
Doktorand
Peruničić Mladenović, Ivana
Mentor
Knežević, Goran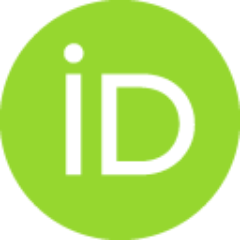 Članovi komisije
Mirić, Jovan
Vukosavljević Gvozden, Tatjana
Opačić, Goran

Sažetak
Skale laganja još uvek imaju široku upotrebu u psihologiji bez obzira na brojne empirijske dokaze koji ukazuju na neefikasnost pomenutih skala u poboljšanju validnosti samoprocena. S tim u vezi cilj ovog rada je bio da utvrdi da li skale laganja mere laganje ili supstantivne dimenzije ličnosti. U radu su prikazane tri studije urađene na tri različita uzorka ispitanika. Prva studija je ispitivala da li postoji slaganje između samoprocena na skali laganja i procena grupe vršnjaka koja je ocenila ispitanika na istoj skali. U drugoj, longitudinalnoj studiji koja je trajala 7 godina, različite mere ličnosti i ponašanja, kao i skala laganja administrirane su više puta, a prikupljene su procene od grupe vršnjaka na merama ličnosti. U trećoj studiji primenjena je eksperimentalna indukcija lažiranja pod instrukcijom "prikaži se boljim", kao i procene grupe vršnjaka na skali procene nemorala relevantnog za školski kontekst. Rezultati su pokazali da je skor skale laganja značajno povezan sa skoro
...
m procena grupe vršnjaka na istoj skali laganja, interklasni koeficijenti korelacije su pokazali visoku test-retest stabilnost u vremenu. Skale laganja su povezane i sa merama ranih dečjih interesovanja koja su prikupljena čak sedam godina pre poslednjeg zadavanja skale laganja. U studiji eksperimentalno indukovanog lažiranja skale laganja nisu pokazale efikasnost u detekciji lažiranja. U svim studijama korelacije između samoprocena i procena grupe vršnjaka su veće ukoliko se samoprocene ne koriguju za vrednost skala laganja, što znači da skale laganja sadrže supstantivnu informaciju o ispitaniku. Generalni zaključak naših studija je u suprotnosti sa tretiranjem skala laganja kao mera strategije u odgovaranju. Naši rezultati ukazuju da su predmet merenja skala laganja stvarne individualne razlike u ličnosti koje su najviše povezane sa visokom saradljivošću, a delom i sa visokom savesnošću i niskom sklonosti ka amoralnosti.
Lie scales are still widely used in psychology despite the amount of empirical evidence indicating their inefficiency in strengthening the validity of self-reporting. Therein, the aim of this dissertation has been to determine as to whether lie scales measure a respondent's dishonesty or their own substantive personality dimensions. This work presents three studies conducted on three independent samples. The first study examines whether a consensus exists in self-reporting on lie scales as well as peer reports for the same lie scale. The second is a longitudinal study which was carried out over a period of seven years during which different measures of personality and behaviour, as well as lie scales, were administered repeatedly, from which peer reports on personality measures were obtained. The third study applied experimental induced faking under the instruction "to fake good" as well as peer reports on scales assessing immorality within a high school academic context. The results h
...
ave indicated that the self-report score obtained on the lie scale significantly correlates with those on the peer report for the same scale; the intraclass coefficient correlations indicate a high-test - retest reliability over time. The lie scales have been found to be related to factors of early child interest, which were obtained even seven years prior to the final administration of the scale itself. In the study of experimentally induced faking, the lie scales were found not to demonstrate their efficacy in detecting faking. All studies conducted consistently found that the correlations obtained between self-reports and peer reports are, in most cases, higher when the lie scales had not been partialized out from the self- reports, thereby indicating that lie scales contain substantive information about the respondent. The general conclusion of the dissertation comes in opposition to using lie scales as a measure of strategy in answering. The results point to the content of lie scales for true individual differences in personality which are most strongly related to high agreeableness, but relating to high conscientiousness and low tendency to amorality.
Fakultet:
Univerzitet u Beogradu, Filozofski fakultet
Datum odbrane:
03-04-2018
Ključne reči:
skale laganja / lie scales / personality / validity of self-reports / peer review / longitudinal design / instruction to "fake good" / ličnost / validnost samoprocena / procene grupe vršnjaka / longitudinalno praćenje / instrukcija "prikaži se boljim"