Farmakološko delovanje ekstrakata odabranih aromatičnih/lekovitih biljaka
Pharmacological activity of extracts obtained from selected aromatic/medicinal plants
Author
Elgndi Ahmed, Mohamed
Mentor
Zeković, Zoran
Committee members
Radojković, Marija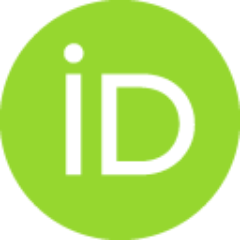 Zeković, Zoran
Mandić, Anamarija

Abstract
Glavni cilj ove disertacije koji obuhvata dobijanje i hemijsku karakterizaciju ekstrakata i etarskih ulja rtanjskog čaja (Satureja montana L.), bosiljka (Ocimum basilicum L.) i korijandera (Coriandrum sativum L.), kao i njihove smeše, je određivanje biološke aktivnosti dobijenih ekstrakata u in vitro uslovima pradenjem sposobnosti neutralizacije slobodnih radikala i antiproliferativne aktivnosti. Prvo je izvršena karakterizacija biljnih sirovina (rtanjski čaj, bosiljak i korijander), kao i njihove smeše jednakih masenih udela (CBS) u pogledu sadržaja vlage, srednjeg prečnika čestica i sadržaja etarskog ulja. U cilju dobijanja etarskih ulja i ekstrakata iz ispitivanih sirovina su primenjeni hidrodestilacija (konvencionalni postupak) i superkritična ekstrakcija (savremena tehnika). GC-MS analizom je određen kvalitativni sastav i relativni udeo pojedinačnih monoterpenskih ugljovodonika, oksidovanih monoterpena, seskviterpena i ostalih jedinjenja. Dalje je GC-FID analizom kvantitativno odr
...
eđen sadržaj i prinos pojedinačnih terpena (α-pinen, β-pinen, d-limonen, γ-terpinen, eukaliptol, linalool, kamfor, α-terpineol, geraniol, metil-havikol, karvakrol i eugenol) i izvršeno je poređenje uzoraka dobijenih tradicionalnim i savremenim postupcima. Etarskim uljima i lipofilnim ekstraktima je određena biološka aktivnost ispitivanjem antioksidativne i antiproliferativne aktivnosti. In vitro anti-oksidativna aktivnost superkritičnih ekstrakata i etarskih ulja je određena DPPH testom, dok je antiproliferativna aktivnost određena u in vitro uslovima na tri linije tumorskih delija (HeLa, MDA-MB-453, K562) i na normalne humane fibroblaste (MRC-5). U cilju boljeg određivanja sličnosti između etarskih ulja i lipofilnih ekstrakata rtanjskog čaja, bosiljka, korijandera i njihove smeše (CBS) su primenjene hemometrijska tehnike: analiza glavnih komponenata (Principal component analysis) i hijerarhijska klaster analiza (Hierarchical cluster analysis).
The main aim of this dissertation was recovery and chemical characterization of extracts and essential oils of winter savory (Satureja montana L.), basil (Ocimum basilicum L.) and coriander (Coriandrum sativum L.), as well as their mixture, and determination biological activity of extracts in in vitro conditions by capacity towards neutralization of free radicals and antiproliferative activity. Plant materials (winter savory, basil and coriander) and their mixture (CBS) were characterized in terms of moisture content, mean particle size and essential oil content. In order to obtain essential oil and extracts from investigated plants, hydrodistillation (conventional procedure) and supercritical fluid extraction (novel technique) were applied. GC-MS analysis was used for determination of qualitative content and relative abundance of monoterpene hydrocarbons, oxygenated monoterpenes, sesquiterpenes and other volatile compounds. Furthermore, GC-FID analysis was used for quantitative determ
...
ination of content and yield of terpene compounds (α-pinene, β-pinene, d-limonene, γ-terpinene, eucalyptol, linalool, camphor, α-terpineol, geraniol, methyl-chavicol, carvacrol i eugenol) and samples obtained by traditional and novel techniques were compared. Biological potential of essential oil and lipophilic extracts was determined by antioxidant and antiproliferative activity. In vitro antioxidant activity of supercritical extracts and essential oils was determined by DPPH assay, while antiproliferative activity was determined in in vitro conditions on three cancer cell lines (HeLa, MDA-MB-453, K562) and on normal human fibroblasts (MRC-5). Chemometric techniques such as principal component analysis (PCA) i hierarchical cluster analysis (HCA) were applied for better understanding of similarities between essential oils and lipid extracts.
Faculty:
Универзитет у Новом Саду, Технолошки факултет
Date:
24-07-2018
Keywords:
Satureja montana / Satureja montana / Ocimum basilicum / Coriandrum sativum / etarsko ulje / superkritična ekstrakcija / biološka aktivnost / Ocimum basilicum / Coriandrum sativum / essential oil / supercritical fluid extraction / biological activity