Possible application of the polypyrrole-zinc system as a sea-water battery
Mogućnost primene sistema polipirol-cink kao akumulatora u morskoj vodi.
Author
Al-Eggiely, Ali Hussien
Mentor
Grgur, Branimir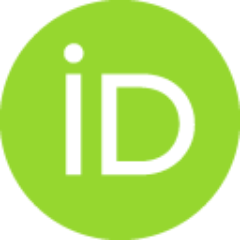 Committee members
Gvozdenović, Milica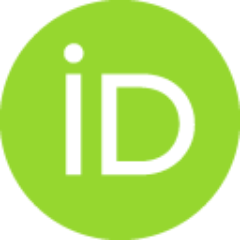 Nikolić, Nebojša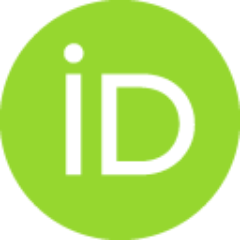 Abstract
The polypyrrole is electrochemically synthetized from hydrochloric acid solution and pyrole monomer. Using the cyclic voltammetry and UV-visible spectroscopy it is shown that polypyrrole is in the polaron state with doping degree of 0.25 (one chloride anion per four pyrrole monomer units). An environmentally friendly cell using polypyrrole-air regenerative cathode and zinc as anode is investigated in the 3% sodium chloride solution. The cell can operate in different charge and discharge modes. Polypyrrole can be reoxidized (doped) with chloride anions either by using dissolved oxygen or by an external power supply, e.g., small photovoltaic cell. In that way, after discharge, capacity retaining can be achieved by using sea-water as the electrolyte. During low discharge rate, the delicate balance between solid state diffusion-controlled dedoping and chemical oxidation of polypyrrole produced by hydrogen peroxide is achieved, generating stable voltage plateau of ~1 V. The cell is proposed
...
to operate as a power supply for different devices used in a remote sensor buoy system for monitoring shallow marine environments in two modes. In the low discharge mode (10–20 mA g−1), it can be used for data acquisition, and at the fast discharge mode (up to 2 A g−1) for collected data transmission.
Polipirol je elektrohemijski sintetisan iz rastvora hlorovodonične kiseline i monomera pilora. Koristeći cikličnu voltametriju i UV-vidlјivu spektroskopiju, pokazano je da je polipirrol u polaron stanju sa stepenom dopovanja od 0,25 (jedan hloridni anjon na četiri monomera pirol). Ekološki prihvatlјiva ćelija sa regenerativnnom katodom od polipirola i cinka kao anode ispitana je u 3% rastvoru natrijum hlorida. Ustanovljeno je da ćelija može da radi u različitim režimima punjenja i pražnjenja. Polipirol se može reoksidiovati (dopovati) sa hloridnim anionima bilo korišćenjem rastvorenog kiseonika ili spolјnim napajanjem, na primer, male fotonaponske ćelije. Na taj način, nakon pražnjenja, regeneracija kapaciteta se može postići korišćenjem morske vode kao elektrolita. Tokom pražnjenja sa niskim strujama postiže se delikatna ravnoteža između difuziono kontrolisanog dedopovanja i hemijske oksidacije polipirrola proizvedenim vodonik-peroksidom, stvarajući stabilni naponski plato od ~ 1 V. P
...
redloženo je da ćelija može raditi kao izvor napajanja za različite uređaje autonomnih senzorskih plutajućih bova, koje se koriste u sistemu dalјinskog praćenja kvaliteta plićih morskih voda. Pri režimu blagog pražnjenja (10-20 mA g-1), može se koristiti za prikuplјanje podataka i pri brzom pražnjenju (do 2 A g-1) za radio prenos prikuplјeni podataka.
Faculty:
Универзитет у Београду, Технолошко-металуршки факултет
Date:
20-02-2018
Keywords:
Kiseonik / Polypyrrole / Reduction / Hydrogen peroxide / Buoy system / Redukcija / Vodonik-peroksid / Plutajuća bova / Oxygen