Teorija interaktivnog kostima: Telo-tehnologija-kostim
Author
Tavčar, Marija
Mentor
Daković, Nevena
Committee members
Milovanović, Aleksandra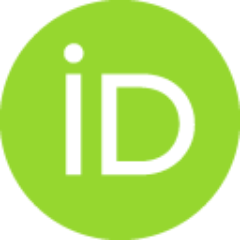 Cvetić, Mariela
Martinoli, Ana
Maričić, Nikola

Abstract
Cilj doktorske teze je da se pojmovno opiše, razjasni i definiše koncept "interaktivni kostim" i dalje upotrebi kao analitički model istraživanja odnosa tehnologije i savremenih umetnosti. Ova disertacija mapira različite društveno-kulturne tekstove koje ovaj termin proizvodi u umetničkim praksama. U istraživanju su postavljene tri ključne hipoteze. One služe kao osnova za konceptualizaciju interaktivnog kostima preko koga se problematizuju umreženi odnosi tela, tehnologije, kostima i prostora. Prva hipoteza govori o neverbalnim komunikativnim funkcijama odevnih predmeta, aksesoara i telesnih modifikacija koji kao materijalni i kulturni tekst poseduju karakteristične strukture simbola i znakova. Druga hipoteza postavlja termin interfejs kao analitički koncept (pre)ispitivanja i (re)definisanja granica između čoveka i mašine, virtuelnog i realnog. Treća hipoteza se odnosi na figuru kiborga koncipiranu kao konstrukt erodiranih granica. U radu se koriste teorijski diskursi relevantnih aut
...
ora iz akademskih oblasti mode, kostimografije, performansa, novih medija, kulture, feminizma, semiologije, sociologije, postmodernizma i umetnosti. Interaktivni kostim se pozicionira unutar performativnih, digitalnih umetnosti i virtuelne realnosti kroz studije slučaja koje se bave istraživanjima telesnih modifikacija poput eksperimenata/operacija koje su sproveli Stelarka (Stelarc) i Orlan (Orlan), a zatim razmatranjem virtuelnog plesa Tobiasa Gremlera (Tobias Gremmler), Marie Takeuči (Maria Takeuchi) i Frederika Filipsa (Federico Phillips).
The aim of this dissertation is to define the term "interactive costume" and subsequently utilize it as a conceptual framework for the analyses of the entanglement between technology and contemporary art. The idea behind this thesis is to map a variety of different social and cultural texts that this particular term creates in various art forms. This research consists out of three key hypotheses which are used to frame theoretical concept of interactive costume and examine how body, technology, costume and space interconnect. First hypothesis introduces clothes, accessories and body modifications which are, as material and cultural text, a form of nonverbal communication with the specific structure of symbols and signs. Second hypothesis designate the term interface as a concept that refers to (re)examination and (re)definition of boundaries between human and machine, virtual and real. The third hypothesis explores the cyborg as an idea and as a theoretical construct of eroded boundari
...
es. This study uses relevant authors and theoretical discourses from the academic fields of fashion, costume, performance, new media, culture, feminism, semiology, sociology, postmodernism and arts. Interactive costume is positioned in virtual reality, performance and digital arts using two case studies which are dealing with research of Stelarc's and Orlan's body modification, experiments and plastic surgery, as well as virtual dances created by Tobias Gremmler, Maria Takeuchi and Federico Phillips.
Faculty:
Универзитет уметности у Београду, Интердисциплинарне студије Универзитета уметности
Date:
19-01-2017
Keywords:
interaktivnost / interactive / costume / wearable technology / interface / cyborg / kostim / nosiva tehnologija / interfejs / kiborg