Mogućnosti teorijske aproprijacije: Karneval i maskarada u kulturi, umetnosti i teoriji/ Issues of Theoretical Appropriation: Carnival and Masquerade in Culture, Arts, and Theory
Author
Jovanović, Smiljka
Mentor
Mikić, Vesna
Committee members
Šuvaković, Miodrag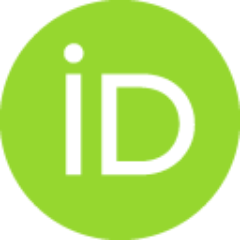 Dragićević Šešić, Milena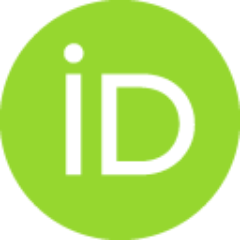 Čubrilo, Jasmina
Marinković, Sonja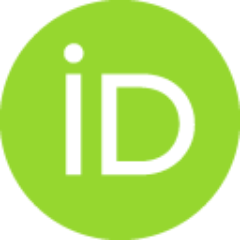 Abstract
Studija predstavlja rezultat namere da se sagledaju i protumaĉe problemi i perspektive teorijske aproprijacije kao prakse predstavljene na primeru apropriranja pojmova karnevala i maskarade. Ovaj metateorijski poduhvat oslanja se na hibridnu, interdisciplinarnu platformu nauĉnih pristupa, svojstvenih razliĉitim, preteţno humanistiĉkim oblastima, u kojima su mapirani istorijski, kulturalni, umetniĉki i teorijski vidovi pojavljivanja karnevala i maskarade. Teorijska aproprijacija karnevala i maskarade jeste kompleksan i heterogen interpretativni proces, koji uvaţava, s jedne strane, socio-istorijsku situiranost karnevala i maskarade i, s druge strane, niz teorijskih postupaka pomoću kojih se karneval i maskarada "transformišu" u apstraktne i eksplanatorne koncepte. Shodno tome, u studiji se uzimaju u obzir karneval i maskarada kao društvena dešavanja i institucije, te prezentuju osnove teorija o karnevalskom i maskaradnom u umetnosti i kulturi, na osnovu ĉega se grade metateori
...
jska tumaĉenja o efikasnosti i efektnosti prakse teorijske aproprijacije. Odnos izmeĊu umetnosti i karnevala/maskarade posmatra se kao problem od znaĉaja za proces aproprijacije, s obzirom na to da su umetniĉko prisvajanje karnevalskih i maskaradnih hronotopa i poetiĉki principi karnevalizacije i maskaradne reprezentacije jedna od "faza" konstituisanja ovdašnje metateorije. Sâmi karneval i maskarada posmatraju se s jedne strane kao specifiĉne umetniĉke (knjiţevno-muziĉko-scenske) forme, a s druge strane kao forme koje su svojevrsna idejna izvorišta pojedinih umetniĉkih ostvarenja ili ţanrova. Pored spomenutog, a u kontekstu izgradnje nauĉnih diskursa u kojima dolazi do prisvajanja pojmova karnevala i maskarade (i drugih, njima srodnih kategorija), tumaĉe se promene smislova samih apropriranih elemenata: od karnevala i maskarade kao meĊusobno bliskih fenomena (utemeljenih u arhetipskim "kulturalnim stanjima" igre i smeha i zajedno manifestovanih u javnim svetkovinama), preko njihovog "razdvajanja" u teorijskim diskursima (kroz prisvajanje pojma karnevala za potrebe teorije knjiţevnosti, preciznije teorije romana, i prisvajanje pojma maskarade za potrebe teoretizacije rodne, preteţno ţenske identifikacije u feminizmima i teorijskoj psihoanalizi), do njihovih mogućih (i retko ostvarenih) ponovnih povezivanja u diskursima u kojima bi takva povezivanja mogla da budu svrsishodna.
The study reflects on various problems and perspectives of theoretical appropriation as a distinctive practice, presented here on a case of appropriation of carnival and masquerade. This essentially metatheoretical endeavour relies on a hybrid, interdisciplinary platform of scholarly methods, mostly typical for humanities, where historical, cultural, artistic and theoretical forms of carnival and masquerade have been mapped. The notion of theoretical appropriation of carnival and masquerade stands for a perplexed process, in which two principal perceptions of carnival and masquerade are being employed: one that views them as real, socio-historical phenomena (happenings and institutions), and one that views them as distinctive explanatory concepts. Both these perceptions are taken into account in this effort to discover possible efficacies and efficiencies of theoretical appropriation, as imprinted in the theories of carnival and masquerade. The relationship between arts and c
...
arnival/masquerade is of high importance in this respect, considering that theoretical appropriation relies to a large degree on defining artistic appropriations of carnivalesque and masquerade chronotopes, as well as carnivalization and masquerade representation as poetical principles. Carnivals and masquerades are taken on the one hand as specific artistic (literary-musical-theatrical) forms, and on the other hand as a sort of ideal sources for some artworks or genres of expression. In addition to aforementioned and also in the context of discoursive practices in which carnival/masquerade or other similar categories are being appropriated, this study seeks to mark the differences in the meanings of appropriated elements: from carnival and masquerade as close, almost synonymous concepts (grounded in archetypal "cultural states" of play and laughter, and manifested in public festivities), to their "separation" in theoretical discourses (where "carnivalesque" is used in literary theory, more precisely in the theory of novel, and "masquerade" is used in feminisms and theoretical psychoanalysis), and their possible (but rarely conducted) "re-unification" in discourses in which such integrations could prove to be useful.
Faculty:
Универзитет уметности у Београду, Интердисциплинарне студије Универзитета уметности
Date:
26-02-2016
Keywords:
Aproprijacija / Appropriation / carnivalization / chronotope / dialogue / grotesque / heteroglossia / liminality / masquerade representation / polyphony / dijalog / groteska / heteroglosija / hronotop / identitet / karnevalizacija / liminalnost / maskaradna reprezentacija / polifonija