Алгебарска својства спектралних инваријанти у Флоровој хомологији
Algebraic properties of spectral invariants in Floer Homology.
Author
Nikolić, Jovana
Mentor
Katić, Jelena
Committee members
Jovanović, Božidar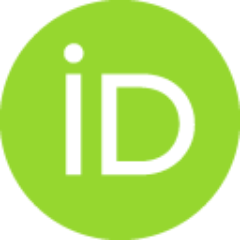 Milinković, Darko

Abstract
U ovom radu definisemo i analiziramo spektralne invarijante u Florovoj homologiji za konormalno raslojenje i Florovoj homologiji za otvoren skup. Konstrukcija preslikavanja tipa Piunikin Salamon Xvarc, koju mi ovde izvodimo, neophodan je korak za dobru definisanost ovih invarijanti. Postojanje dodatnih algebarskih struktura, kao xto je proizvod na spomenutim Florovim homologijama, omoguava nam da izvedemo razne nejednakosti medju spektralnim invarijantama. Posma- tranjem perturbovano holomorfnih Rimanovih povrxi sa granicom mo- emo da uporedimo invarijante iz raznih Florovih homologija...
In this doctoral dissertation we dene and investigate spectral invariants in Floer homology for conormal bundle and Floer homology of an open sub- set. As a key step to well dened spectral invariants we give a construction of Piunikhin-Salamon-Schwarz isomorphism in both of these homologies. Ad- ditional algebraic structures, such as a product on Floer homology, give us various inequalities between spectral invariants. We can compare spectral in- variants from dierent Floer homologies by observing appropriate perturbed holomorphic Riemmanian surfaces with boundary...
Faculty:
Универзитет у Београду, Математички факултет
Date:
21-09-2017
Keywords:
Florova homologija / Floer homology / spectral invariants / Morse homology / Lagrangian submanifold / spektralne invarijante / Morsova ho- mologija / Lagraneva podmnogostrukost