Razvoj biokompleksa i nanočestica bioaktivnih metala stabilizovanih oligosaharidima
Author
Glišić, Slobodan Lj.
Mentor
Cakić, Milorad
Committee members
Nikolić, Goran S.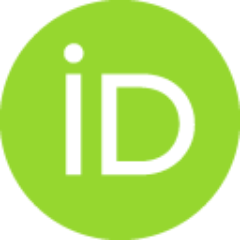 Mitić, Žarko

Abstract
The methods of the Cu and Co complexes synthesis with carboxymethyl dextran (CMD) and dextran sulfate (DS), as well as the silver nanoparticles (AgNPs) with Fumaria officinalis extract (E), and dextran derivatives have been developed. Physicochemical, spectrophotometric and spectroscopic investigations of divalent covalent cations Cu and Co complexes with CMD and DS have shown that compounds of the following stoichiometry are synthesized: Co(II)∙(CMD)2∙(H2O)2 and Co(II)∙DS∙(H2O)2, respectively, Cu(II)∙(CMD)2∙(H2O)2 and Cu(II)∙DS∙(H2O)2 with a 4C1 conformation of α- glucopyranose ring and two coordinated water molecules. CMD behaves as a bidentate ligand with asymmetric chelating bonding, which may be the reason for the formation of tetragonally deformed octahedral coordination. Compounds with DS are predominantly ionic. Non-toxic, green synthesis processes of AgNPs with CMD, DS and Fumaria officinalis extract have been developed. The formation of AgNPs in all these cases h
...
as been indicated by a color change of the reaction mixture as well as the existence of surface plasmon resonance (SPR) band in the UV-Vis spectrum. The spherical particle size was 20-60 nm (SEM), and the presence of AgNPs is confirmed by the XRD and EDX method. Silver interactions with these ligands are similar to those of the Co and Cu, except for AgNPs-E where the functional groups with oxygen or nitrogen, such as (NH, (NH)C=O, CNO, C-O-C and OH), play a role in the reduction Ag+ and stabilization of AgNPs-E. A model of a general structure of AgNPs with CMD, DS and E is proposed, which presupposes the existence of a thin organic substances coat around AgNPs bounded by strong ionic or coordinative bonds with surface silver ions. AgNPs-E, AgNPs-DS and AgNPs-CMD have shown antimicrobial activity against analyzed microorganisms and can be used in medicine, veterinary medicine, pharmacy, cosmetics, etc.
Faculty:
Универзитет у Нишу, Технолошки факултет, Лесковац
Date:
08-06-2018
Projects:
Keywords:
Biometali / Biometals / spectroscopy / koordinaciona hemija / spektroskopija / polysaccharides / complexes / nanoparticles / coordination chemistry / polisaharidi / kompleksi / nanočestice