Стратешко планирање образовања људских ресурса у агросектору
Strategic planning of human resources education in agricultural sector.
Author
Tanasković, Zorica R.
Mentor
Milosavljević, Gordana
Committee members
Kostić Stanković, Milica
Mihić, Marko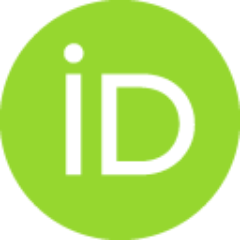 Jelić, Sreten
Živković, Dragić

Abstract
Предмет дисертације је стратешко управљање људским ресурсима у агросектору Републике Србије (РС). Циљ дисертације био је развој одрживих села. Анализирано је управљања људским ресурсима руралних подручја помоћу образовања. Дисертација је фокусирана на модерно образовање и знање које представљау круцијални део конкурентне пољопривреде. Анкетном методом прикупљени су подаци за преко 400 пољопривредних газдинстава Златиборског округа...
The subject of this PhD thesis is strategic human resource management in the agricultural sector of the Republic of Serbia (RS). The thesis is aimed at the sustainable rural development. It analyses human resource management in rural areas by means of education. The thesis focuses on the contemporary education and knowledge, which represent the crucial part of competitive agriculture. Data about more than 400 agricultural households in Zlatibor District have been collected using questionnaires...
Faculty:
University of Belgrade, Faculty of Organizational Sciences
Date:
20-04-2018
Keywords:
Стратегија / Strategy / образовање / људски ресурси / агросектору / тренинг центри / ANN класификатор / education / human resources / agricultural sector / training centres / ANN classifier