Употреба архетипских структура у прози Џејмса Џојса
The use of archetypal structures in James Joyce's fiction ; Использование архетипических структур в прозе Джеймса Джойса
Author
Kovačević, Irina N.
Mentor
Paunović, Zoran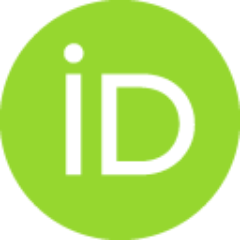 Abstract
Predmet ove disertacije je istraživanje upotrebe arhetipskih struktura u književnom opusu Džejmsa Džojsa, koje se prvenstveno zasniva na njegovim proznim delima, a to su: Dablinci (1914), Portret umetnika u mladosti (1916), Uliks (1922) i Fineganovo bdenje (1939). Osnovni pristup građi izvršen je sa stanovišta jungovske i arhetipske kritike, kao i Jungovog koncepta kolektivno nesvesnog koji se sastoji od arhetipova i simbola. Autori koji koriste ovu kritiku i predloške pronađene u mitološkom korpusu uvrštavaju se po potrebi kako bi podržali relevantne argumente. Ispitujući Džojsova dela na osnovu uzastopne upotrebe (jungovskih) arhetipova može se postići bolje razumevanje samih tekstova. Kao teorijska osnova za upotrebu jungovskih arhetipova u Džojsovoj prozi, razmatraju se i prilagođavaju učenja različitih književnih teorija u meri u kojoj je to relevantno za predmet istraživanja. U određenoj fazi, teorijski aspekt disertacije se blago oslanja na poststrukturalističku kritiku, naročit
...
o na teoriju intertekstualnosti i na polje semiotike i semiologije...
The subject of this dissertation is the exploration of the use of archetypal structures in Joyce's literary oeuvre, primarily based on Joyce's prose works, namely Dubliners (1914), A Portrait of the Artist as a Young Man (1916), Ulysses (1922), and Finnegans Wake (1939). The main approach to these works is undertaken from the standpoint of Jungian and archetypal criticism, as well as of Jung's concept of the collective unconscious consisting of the base form of archetypes and symbols. Other corresponding authors using this criticism and theories on patterns that can be found in mythology are also incorporated when needed to support relevant arguments. By interpreting Joyce's works on the basis of their repeatedly used (Jungian) archetypes, a clearer understanding of the texts may be better attained. As a theoretical background for defining Jungian archetypes located in Joyce's fiction, the use of various literary theories is also reviewed and adapted to the extent that is relevant to t
...
he subject of the research. The theoretical aspect of the dissertation also slightly relies on post-structuralist criticism at one stage, especially the theory of intertextuality, and the field of semiotics and semiology...
Faculty:
Универзитет у Београду, Филолошки факултет
Date:
07-02-2018
Keywords:
Džejms Džojs / James Joyce / arhetipska kritika / jungovska kritika / monomit / junakovo putovanje / arhetip / simbol / naracija / ciklični mit / transformacija lika / individuacija / archetypal criticism / Jungian criticism / monomyth / hero's journey / archetype / symbol / narrative / cyclic myth / character transformation / individuation