Određivanje koncentracije kortizola i kortikosterona u dlaci i mleku krava kao indikatora stresa u uslovima tretmana antiektoparaziticima
Determination of hair and milk cortisol and corticosterone as stress response indicators in cows treated with anti-ectpoarasitic drugs
Author
Nedić, Sreten N.
Mentor
Kirovski, Danijela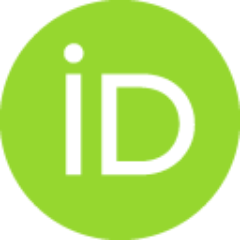 Committee members
Snoj, Tomaž
Vujanac, Ivan
Korićanac, Goran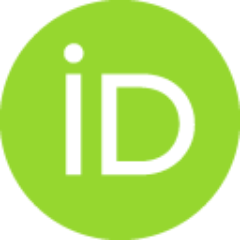 Sladojević, Željko

Abstract
Cilj ove doktorske disertacije je bio da se ispita uticaj upotrebe antiektoparazitika na sprečavanje nastanka hroničnog stresa, kroz određivanje koncentracije kortizola i kortikosterona u krvi, dlaci i mleku, kao i na proizvodne sposobnosti životinja, kroz određivanje količine proizvedenog mleka, sastava mleka i broja somatskih ćelija u mleku. Pre izvođenja samog ogleda utvrđene su bazalne vrednosti kortizola u krvi, dlaci i mleku kod holštajn rase goveda, uz ispitivanje uticaja laktacije i rase na koncentracije ovog hormona. Za utvrđivanje bazalnih vrednosti kortizola u krvi i dlaci odabrano je 25 jedinki holštajn rase (13 krava i 12 junica) i 24 jedinke buša rase (13 krava i 11 junica). Kod istih krava određena je i bazalna vrednost kortizola u mleku, dok je kod junica određena i razlika u koncentraciji kortizola u opranoj i neopranoj dlaci. Kod dodatnih 12 krava holštajn rase i istih junica holštajn rase utvrđena je razlika između konentracije kortizola u beloj i crnoj dlaci. Za isp
...
itivanje vrednosti indikatora stresa u uslovima tretmana antiektoparaziticima odabrano je 26 krava holštajn rase. Ogled je izveden tokom letnjeg perioda 2014. godine. Krave su na početku ogleda podeljene u dve grupe, netretirana (n=13) i tretirana (n=13), ali su zbog pojave mastitisa iz tretirane grupe isključene 3 krave, a iz netretirane 1 krava. Pre izvođenja ogleda posmatranjem i daljom identifikacijom je utvrđeno značajno prisustvo ektoparazita, štalske muve (Stomoxys calcitrans), na kravama. Odabrana grupa krava je tretirana antiektoparazitikom na bazi ciflutrina 0., 28. i 56. dana ogleda. Od svih krava su tokom trajanja ogleda uzimani uzorci krvi, mleka i dlake 0., 21., 42., 63. i 84. dana ogleda (periodi P0, P1, P2, P3 i P4), za određivanje koncentracije kortizola i kortikosterona kao i uzorci mleka za određivanje hemijskog sastava i broja somatskih ćelija u mleku. Takođe, u uzorcima krvi određena je koncentracija glukoze, ukupnih proteina, albumina, globulina, uree, ukupnog bilirubina i aktivnost enzima kreatin kinaze i alkalne fosfataze. Pre određivanja koncentracije kortizola i kortikosterona izvršena je validacija ELISA metode za određivanje ovih parametara u dlaci...
The aim of this doctoral dissertation was to examine impact of antie-ctoparasitic drugs usage on chronic stress prevention, by determining of blood, hair and milk cortisol and corticosterone concentrations, as well as on productive capability of animals, by determining milk yield, milk composition and somatic cell count in milk. Before the beginning of the experiment, the basal values of blood, hair and milk cortisol concentrations were established for Holstein breed, including examination of effects of lactation and breed on concentration of this hormone. Twenty five Holstein breed animals (13 cows and 12 heifers) and 24 Busha breed animals (13 cows and 11 heifers) were chosen for determination of blood and hair basal cortisol concentrations. The same cows were used for determination of milk basal cortisol concentrations, while differences in cortisol concentrations between washed and unwashed hair were determined using same heifers. Additional 12 Holstein cows and same heifers were u
...
sed for estimation of cortisol concentrations difference between white and black hair. Twenty six Holstein cows were included in study for examination of impact of anti-ectoparasitic grugs usage on stress indicators values. Study was obtained during summer season of year 2014. Initially, cows were divided in two groups, non-treated (N=13) and treated (N=13), but due to mastitis, 3 cows from treated and 1 cow from non-treated group were excluded. Before treatment, significant presence of Stable fly ectoparasitic (Stomoxys calcitrans) was obtained on cows, by observation and identification. Treated group of cows was treated with anti-ectoparasitic ciflutrin on days 0., 28. and 56. of experiment. Blood, hair and milk samples were taken from all cows in experiment at days 0., 21., 42., 63. and 84. of experiment (periods P0, P1, P2, P3 and P4), for determining cortisol and corticosterone concentrations, as well as milk samples for determination of milk chemical composition and somatic cell counts. Glucose, total protein, albumin, globulin, urea, total bilirubin concentrations and creatine kinase and alkaline phosphatase activity were also determined in blood samples...
Faculty:
Универзитет у Београду, Факултет ветеринарске медицине
Date:
07-03-2018
Keywords:
kortizol / cortisol / corticosteron / blood / milk / hair / ectoparasits / kortikosteron / krv / mleko / dlaka / ektoparaziti