Razvoj visoko automatizovanih mikrotitarskih testova na Saccharomyces cerevisiae za detekciju jedinjenja sa antifungalnim i citostatskim dejstvom
Development of two high-throughput screening methods to identify molecules with antifungal and cytostatic activity using Saccharomyces cerevisiae
Author
Petrović-Bulatović, Katarina
Mentor
Vuković-Gačić, Branka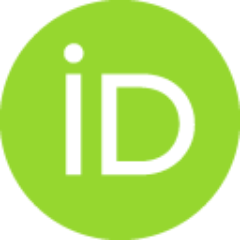 Committee members
Knežević-Vukčević, Jelena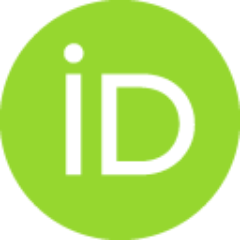 Krnjaić, Dejan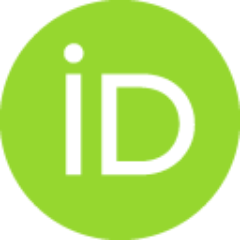 Abstract
Kvasac Saccharomyces cerevisiae je široko upotrebljavan model za istraživanje potencijala malih molekula u modulaciji signalnih puteva relevantnih za nastanak i razvoj bolesti u eukariotskim organizmima. U ovoj tezi je opisan razvoj dva visoko automatizovana testa zasnovana na praćenju ćelijske vijabilnosti kroz merenje fluorescentnog signala redukcijom alamarBlue® (resazurina) ili direktnim merenjem optičke gustine. Obe metode su pogodne za pretragu velikog broja uzoraka, u mikrotitarskim pločama sa 348 i 1536 bunarčića upotrebom diploidnog pdr5/pdr5 soja S.cereviseae kome nedostaje glavni transmembranski transporter Pdr5p, koji doprinosi multirezistenciji na lekove. Oba testa su pokazala visok kvalitet sa Z' vrednosti > 0,5. Korišćenjem alamarBlue® testa ispitano je 1.101.408 jedinjenja male molekulske težine, od kojih je 25.144 inhibiralo rast kvasca. Određivanjem IC50 vrednosti, od 1930 odabranih jedinjenja iz primarnog testiranja, inhibitorni potencijal je potvrđen u 868 (45%) u o
...
ba ili bar jednom testu. Rezultat dobijeni haplodeficijentnim profilisanjem genoma kvasca su pokazali njihovu visoku raznovrsnost delovanja, 572 odbrana aktivna jedinjenja je uticalo na rast >25% ukupnog broja ispitivanih sojeva kvasca. Molekuli sa inhibitornom aktivnošću detektovanom na ovakav način predstavljaju impresivnu bazu za dalje istraživanje mehanizama putem kojih suprimiraju proliferaciju i/ili vijabilnost ćelija kvasaca, drugih patogenih gljiva, ali i sisarskih ćelija.
The budding yeast S. cerevisiae is widely used model organism to elucidate the mechanism of action of low molecular weight compounds in modulation of signaling pathways involved in different diseases in eukaryotic organisms. This thesis describes the development of two high throughput screening methods based on cell viability either by monitoring the reduction of alamarBlue® (resazurin) or by direct optical measurement of cell growth. Both methods can be miniaturized to allow screening of large numbers of samples, in 384 and 1536-well format using the diploid pdr5/pdr5 strain of S.cereviseae lacking the major transmembrane multi-drug resistance pump Pdr5p. Both tests show high quality with Z' value > 0.5. With the alamarBlue® approach, 1,101,408 low molecular weight compounds were screened, identifying 25,144 primary hits. Dose response curves (IC50) generated for a subset of 1930 active compounds using both alamarBlue® and optical density methods confirmed inhibitory potential for 868
...
of them either by both or one method. In genome-wide haploinsufficiency profiling (HIP), 572 of selected hits demonstrated a diverse mechanism of action, affecting >25% of all yeast strains. These hits represent an impressive basis for further evaluation of mechanisms of action for suppression of yeast's, pathogenic fungi and mammalian cells proliferation and viability.
Faculty:
Универзитет у Београду, Биолошки факултет
Date:
30-03-2018
Keywords:
ultra visoko automatizovani testovi / High-Throughput screening / Saccharomyces cerevisiae / alamarBlue® / optical density / Saccharomyces cerevisiae / alamarBlue® / optička gustina