Faktori rizika za nastanak postoperativnog ileusa kod elektivnih resekcija debelog creva
Doktorand
Nestorović, Milica D.
Mentor
Stanojević, Goran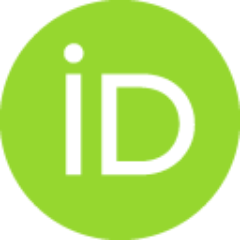 Članovi komisije
Stojanović, Miroslav
Đorđević, Nebojša
Radovanović, Zoran
Radojković, Milan

Sažetak
Postoperative ileus is an inevitable postoperative event, multifactorial in origin. If it extends longer than expected it can seriously interfere with recovery. The aim of this prospective study was to identify risk factors for development of postoperative ileus (POI) in homogenous cohort of patients with cancer of the large bowel treated with standardized protocol by the same surgical team. The role of inflammation as response to surgical trauma in relation to POI was also analyzed. Study included 103 patients scheduled for open colorectal resection for cancer without evidence of metastatic disease. Primary outcome measure was POI according to strict definition. To identify potential risk factors for POI apart from patients' characteristics, various parameters were recorded in the pre-, intra- and postoperative period. Inflammatory response was measured with: PCT, CRP, IL-6, SE, albumin, fibrinogen, transferin, feritin, and CRP in peritoneal fluid. These parameters were correlated wit
...
h intraoperative variables such as: incision length, duration of surgery, duration of bowel exposition, adhesiolysis, intraoperative contamination and estimated blood loss. Postoperative complications were graded according to Clavien and Dindo. The association between POI and recorded variables were studied using univariate and multivariate analyses. The rate of POI was 11.3%. None of the preoperatively recorded parameters had influence on development of POI. Among intraoperative parameters in univariate regression analysis: incision length (OR=1.200; p=0.017), volume of crystalloids (OR=1.001; p=0.025) and total opiate dose (OR=1.095; p=0.008) were associated with POI. Postoperative variables that showed statistical significance were: SE on day 1 (OR=1.051; p=0.012) and sodium on day 1 (OR= 0.815, p=0.032). Length of incision (OR=1.408; p=0.025) and sodium (OR=0.701; p=0.016) were the only independent risk factors for the development of POI according to multivariate analysis. Although studies show that inflammation is one of the main mechanisms for development of POI, apart from sedimentation rate none of the inflammatory parameters showed as reliable marker for this complication. Identification of patients at risk for development of POI could allow clinicians to influence on modifiable risk factors and to develop strategies to enhance recovery in this group of patients. According to results obtained in this study patients who develop POI have increased risk for reoperation, and longer hospital stay.
Fakultet:
Univerzitet u Nišu, Medicinski fakultet
Datum odbrane:
08-06-2017
Ključne reči:
Karcinom debelog creva / Colorectal cancer / paralitički ileus / postoperativne komplikacije / paralytic ileus / postoperative complications