Elektronska struktura i topološka analiza gustine naelektrisanja metal-hibridnih sistema sa NaCl i rutil kristalnom strukturom
Electronic structure and topological analysis of charge density of metal-hybride systems with NaCl and rutile crystal structure.
Doktorand
Paskaš-Mamula, Bojana M.
Mentor
Novaković, Nikola
Članovi komisije
Damnjanović, Milan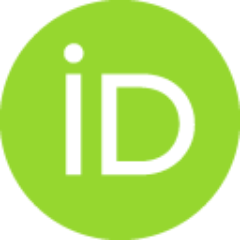 Vuković, Tatjana

Sažetak
Skladištenje u čvrstom stanju, pre svega u formi metalnih hidrida, predstavlja potencijalno rešenje za bezbedno i efikasno čuvanje vodonika, što je jedan od većih izazova komercijalnoj upotrebi ovog elementa kao goriva i (ili) energetskog vektora. Rezultati istraživanja prikazani u ovom radu pružaju uvid u mehanizme koji određuju različite interakcije u čistim i primesnim metal-hidridnim sistemima – kandidatima za skladištenje vodonika u čvrstom stanju...
Metal hydrides represent a promising solution for the safe and efficient solid state storage of hydrogen - one of the major challenges and obstacles for commercial use of this element as a fuel and (or) energy vector. The research results presented in this paper provide a detailed insight into the mechanisms that determine the different interactions in pure and doped metal-hydride systems – potential candidates for hydrogen storage in solid state...
Fakultet:
Univerzitet u Beogradu, Fizički fakultet
Datum odbrane:
11-09-2017
Projekti:
Ključne reči:
Alkalni hidridi / Alkaline hydrides / MgH2 and MgH2 doped with transition metals of the third period / LAPW / AIM topological analysis of charge density / MgH2 i MgH2 sa primesama prelaznih metala treće periode / LAPW / AIM topološka analiza gustine naelektrisanja