Kliničko-morfološki korelati poremećaja kontrole impulsa u Parkisonovoj bolesti
Clinical and morphological correlates of impulse control disorders in Parkinson's disease
Author
Marković, Vladana V.
Mentor
Kostić, Vladimir
Committee members
Svetel, Marina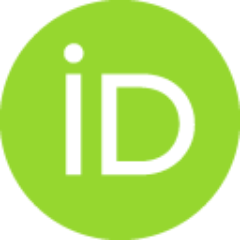 Stefanova, Elka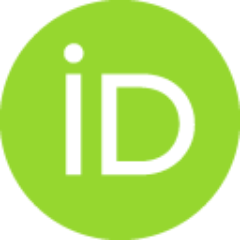 Kozić, Duško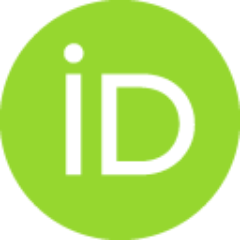 Abstract
Poremećaj kontrole impulsa (PKI) zahvata i do jedne četvrtine svih obolelih od Parkinsonove bolesti (PB) i prouzrokuje značajne teškoće u psihološkom, socijalnom i finansijskom smislu za pacijente. Patofiziologija poremećaja je i dalje nedovoljno razjašnjena. Punding je deo spektra poremećaja kontrole impulse, ali ima određene karakteristike koje ga izdvajaju iz ove grupe, a koje se posebno odnose na repetitivnu prirodu poremećaja uprkos izostanku nagrade, što čini interesantnim istraživanja sistema nagrade kod ovih bolesnika. Ciljevi: Ispitati kliničke, psihijatrijske i kognitivne karakteristike obolelih od PB sa PKI; ispitati postojanje strukturnih i funkcionalnih izmena mozga primenom multimodalnog magnetnorezonantnog (MR) snimanja mozga kod obolelih od PB koji su razvili PKI (PB-PKI+) u poređenju sa onima koji nisu (PB-PKI-) i sa zdravim kontrolama; ispitati strukturne i funkcionalne izmene mozga kod pacijenata sa pundingom (PB-Pun+) u poređenju sa PB-PKI- i sa zdravim kontrolama,
...
sa posebnim osvrtom na funkciju habenula i amigdala kao modulatora sistema nagrade. Materijal i metode: Uključili smo 320 pacijenata sa PB koji su detaljno klinički obrađeni i ispitani na prisustvo bilo kog PKI. Potom smo 85 od ovih pacijenata u drugi deo studije (35 PB-PKI+) i 50 zdravih kontrola koji su svi uradili magnetno rezonatno (MR) snimanje mozga i pri tome su dobijeni trodimenzionalni T1 snimci, difuzioni tenzor (DT) snimci, i funkcionalna MR u mirovanju. Procenili smo debljinu kotreksa pomoću morfometrije zasnovane na površini, supkortikalne volumene, DT MR merenja pomoću pristupa zasnovanog na regionima od interesa i traktografije i ispitali funkcionalnu MR u mirovanju koristeći slobodan pristup. Dalje istraživanje je uključilo 52 pacijenta (22 PB-Pun+ i 30 PB-PKI-) i 30 zdravih kontrola kod kojih je ispitana funkcionalna konektivnost u mirovanju habenule i amigdale bilateralno koristeći pristup zasnovan na "semenu". Kod ovih pacijenata smo procenili i volumene habenule i amigdale i mere kortikalne debljine. Najzad, kod 49 od ovih pacijenata (21 PB-Pun+) i 28 zdravih kontrola smo odredili DT mere koristeći traktografiju. Rezultati: Jedan ili više PKI dijagnostikovan kod 22,5% naših ispitanika. Najčešći PKI među njima je bio punding koji je razvilo 11,6% osoba, Pacijenti koji su imali PKI su bili češće muškog pola, imali su raniji početak bolesti, duže trajanje bolesti i duže su bili na antiparkinsonoj terapiji, koja je bila i u višim dnevnim dozama...
Impulse control disorders (ICDs) affect up to one quarter of patients with Parkinson's disease (PD), causing severe psychological, social, and financial disstress. Patophysiological background of the disorder is still elusive. Punding is part of impulse-control disorder spectrum, but has some distinguishing features, in particular related to its repetitive nature despite lack of reward that bring in focus investigations of alterations of the reward system in this disorder. Aims: To investigate clinical, psychiatric and cognitive characteristics of patients with ICDs in PD; to investigate structural and functional alterations of the brain, by means of multimodal brain magnetic resonance imaging (MRI); to investigate in particular structural and functional alterations of the brain in patients with punding, with particular interest in function of habenula and amygdale as modulators of the reward system. Methods: We included 320 patients with PD that were investigated for the presence of t
...
he any of the ICDs. We included 85 of these patients in the second part of the study (35 with ICDs) and 50 healthy volounteers, that underwent three-dimensional T1-weighted, diffusion tensor (DT), and resting state functional MRI (RS fMRI). We assessed cortical thickness with surface-based morphometry, subcortical volumes, DT MRI metrics using region of interest and tractography approaches, and RS fMRI using a model free approach. We further assessed 52 patients (22 with punding) and 30 healthy controls in whom RS fMRI of the habenula and amygdala bilaterally was assessed using a seed-based approach. Habenula and amygdala volumes and cortical thickness measures were obtained. Finally, we obtained DT metrics by using tractography approach in 49 of these patients (21 with punding) and 28 healthy controls. Results: We diagnosed one or more ICDs in 22,5% of PD patients, most often punding in 11,6% of them. PD-ICD patients were more often males, with an earlier disease onset, longer disease and treatment duration, and higher levodopa daily dosage. Additionally, PD-ICD patients had more depressive and anxiety symptoms and increased impulsivity. Independent factors associated with ICD occurrence were male gender, earlier disease onset and higher score on Beck's depression inventory...
Faculty:
Универзитет у Београду, Медицински факултет
Date:
02-03-2018
Keywords:
parkinsonizam / parkinsonism / behavioral disorder / impulsive-compulsive behavior / punding / habenula / amygdale / multimodal brain magnetic resonance imaging / bihejvioralni poremećaj / impulsivno-kompulsivni poremećaj / punding / habenula / amigdala / multimodalno magnetno-rezonantno snimanje mozga