Primena taktičke kombinacije organokatalitičke aldolizacije i reduktivnog aminovanja na sintezu polihidroksilovanih alkaloida značajnih za medicinu
organocatalytic aldol addition/reductive amination in synthesis of medicinally important polyhydroxylated alkaloids
Author
Marjanović Trajković, Jasna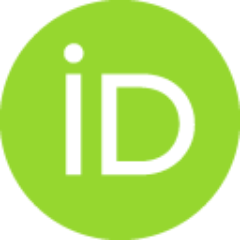 Mentor
Saičić, Radomir N.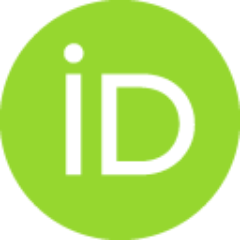 Committee members
Ferjančić, Zorana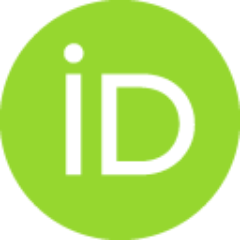 Bihelović, Filip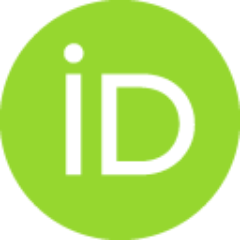 Matović, Radomir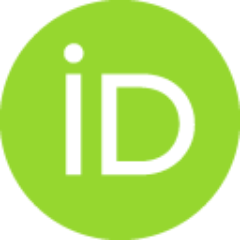 Abstract
Ispitana je dvostruka asimetrična indukcija u aldolnim reakcijama između dioksanona i hiralnih acikličnih α-supstituisanih aldehida katalizovanih prolinom, i tom prilikom je utvrđeno da je stereohemijski ishod ove reakcije kontrolisan reagensom, sa dobrim stepenom dijastereoselektivnosti. Sa cikličnim aldehidima stereokontrola nije zadovoljavajuća. Takođe, kombinacijom organokatalizovane aldolizacije i reduktivnog aminovanja, sintetisano je šest biološki aktivnih jedinjenja: (+)-2-epi-hiacintacin A2, (–)-3-epihiacintacin A1, 1-deoksi-galaktonodžirimicin (DGJ), 2,5-dideoksi-2,5-imino-D-altritol (DIA), (–)-4-epi-fagomin i (+)-aza-galaktofagomin. Pored ovih iminošećera, istim pristupom sintetisano je još tri molekula - pipekolinska kiselina, 3-hidroksipipekolinska kiselina i 4-deoksifagomin - koji predstavljaju sintetički značajne intermedijere za dobijanje drugih biološki aktivnih jedinjenja. U svim sintezama kao ključna reakcija korišćena je asimetrična aldolna adicija 2,2-dimetil-1,3-d
...
ioksan-5-ona (dioksanona) na odgovarajući aldehid katalizovana prolinom i praćena reduktivnim aminovanjem. Formirana su dva nova stereocentra primenom principa katalitičke asimetrične sinteze i jedan dijastereoselektivnim reduktivnim aminovanjem.
Double asymmetric induction was investigated in proline-catalyzed aldol additions between dioxanone and chiral α-substituted aldehydes, and it was found that, with acyclic aldehydes, the stereochemical outcome of this reaction was controlled by a reagent, with a good level of diastereoselectivity. Stereocontrol with cyclic aldehydes is not satisfactory. Six biologically active compounds as well as some significantly useful intermediates were synthesized by a combination of organocatalytic aldol addition and reductive amination: (+)-2-epi-hyacinthacine A2, (–)-3-epi-hyacinthacine A1, 1-deoxygalactonojirimycin (DGJ), 2,5-dideoxy-2,5-imino-D-altritol (DIA), (–)-4-epi-fagomine and (+)- aza-galacto-fagomine. In addition to these iminosugars, three other molecules - pipecolic acid, 3-hydroxypipecolic acid and 4-deoxyfagomine - are synthesized by applying this tactical combination on the same way, and they are significant intermediates in synthesis of other biologically active compounds. Prol
...
ine-catalyzed asymmetric aldol addition of 2,2-dimethyl-1,3-dioxan-5-one (dioxanone) to the corresponding aldehyde, followed by reductive amination, was used as the key transformation in all syntheses. Two new stereocentres were formed in these reactions using the principle of catalytic asymmetric synthesis and one by diastereoselective reductive amination.
Faculty:
Универзитет у Београду, Хемијски факултет
Date:
02-03-2018
Keywords:
aldolna reakcija / aldol addition / aza-galacto-fagomine / aza-sugars / 1-deoxygalactonojirimycin / enantioselective synthesis / Fabry's disease / fagomine / glycolipid storage disorders / iminosugars / Krabbe's disease / natural products / organocatalysis / pipecolic acid / reductive amination / total synthesis / aza-galaktofagomin / aza-šećeri / 1-deoksigalaktonodžirimicin / enantioselektivna sinteza / Fabry-jeva bolest / fagomin / iminošećeri / Krabbe-ova bolest / organokataliza / pipekolinska kiselina / poremećaji skladištenja glikolipida / prirodni proizvodi / reduktivno aminovanje / totalna sinteza