Uticaj razlika u propisivanju antimikrobnih lekova na učestalost multirezistentnih patogena na hirurškim i internističkim odeljenjima
Influence of differences in prescribing antimicrobial drugs on isolation rate of multidrug resistant pathogens on surgical and medical wards
Author
Živanović, Vladimir
Mentor
Šćepanović, Radisav
Committee members
Gojković-Bukarica, Ljiljana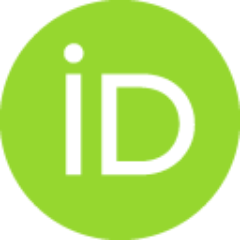 Đukić, Slobodanka
Perunović, Radoslav
Dragovac, Gorana

Abstract
Savremena terapija infekcija podrazumeva zauzimanje zajedničkog stava/strategije o tome koji će se antimikrobni lekovi koristiti, pa se u skladu sa tim formira sopstveni lokalni vodič za primenu ovih lekova usklađen sa osetljivošću multirezistentnih (MDR) patogena prisutnih na različitim bolničkim odeljenjima. Za izradu lokalnog vodiča je neophodno prikupiti podatke o potrošnji i navikama propisivanja antimkrobnih lekova i o prevalenciji MDR patogena kao što su Klebsiella pneumoniae, Pseudomonas aeruginosa, Acinetobacter baumannii i Escherichia coli. Izolati navedenih MDR patogena su praćeni na hirurškim (S) i internističkim (M) odeljenjima Kliničko-bolničkog centra "Dr Dragiša Mišović-Dedinje" u periodu od 2012. do 2015. godine. Procena pravilnog propisivanja antimikrobnih lekova je zasnovana na metodologiji Global-Point Prevalence Survey koja je dizajnirana u Antverpu (Belgija). Procenat MDR patogena u odnosu na ukupan broj izolata K.pneumoniae - P.aeruginosa je značajno veći na S (8
...
6,2% i 49,1%) nego na M (63,2% i 36,9%) odeljenjima. Procenat MDR A.baumannii nije signifikantno različiti između S (93,7%) i M (79,5%) odeljenjima. U posmatranom periodu, postoji statistički značajan porast prevalencije MDR E.coli na S i M odeljenju (p<0,001). Ukupna potrošnja antibiotika (određena kao definisana dnevna doza na 100 bolesničkih postelja) za četiri godine je 369,7 i 261,5 na S i M odeljenjima, redom. Analizirano je ukupno 225 epizoda propisivanja antimikrobnih lekova u 138 lečenih odraslih pacijenata. Procenat propisivinja antimikrobnih lekova kao profilakse je 75% i 0%, na S i M odeljenjima, redom. Terapija je bila češće empirijska nego kauzalna (S, 86,8% i M, 80%). Procenat greške u propisivanju na S i M odeljenjima je bio 74,6% i 27,3%, redom. Indikatori kvaliteta, za propisivanje antimikrobnih lekova na S i M odeljenjima, su: neadekvatan izbor antimikrobnog leka (35,6% vs. 20,0%), neadekvatni dozni interval (70,6% vs. 16,9%) i dužina primene (72,5% vs. 23,1%), nedokumentovan start/stop terapije (73,6% vs. 16,9%) i odstupanje od vodiča (71,9% vs. 23,1%). Terapija zasnovana na biomarkerima je bila češća na M odeljenjima u odnosu na S odeljenja. Porast prevalencije MDR patogena, visoka potrošnja i neadekvatno propisivanje antimikrobnih lekova traži posebne mere opreza a pre svega na S odeljenjima.
Contemporary antimicrobial therapy is based on unified decision/strategy about which antimicrobial drugs and how will be used, accordance to own guideline made on local proportion of multiple resistant drug isolates gathered on difference wards. In order to provide guidance data for clinically rational use of an antibiotics, consumption, prescribing and prevalence of multidrug resistant (MDR) Klebsiella pneumoniae, Pseudomonas aeruginosa, Acinetobacter baumannii and Escherichia coli were monitored on the surgical (S) and medical (M) wards of the University Hospital Center "Dr. Dragiša Mišović-Dedinje" (Belgrade, Serbia), in the study period from 2012. to 2015. Appropriateness of antimicrobial use was evaluatedusing the Global-Point Prevalence Survey method designed by the University of Antwerp. The percentages of MDR pathogens relative to the total number of isolates of K. pneumoniae and P. aeruginosa were higher on the S (86.2% and 49.1%) than on the M (63.2% and 36.9%) wards. The per
...
centage of MDR A. baumannii was not different with statistical significance, between S (93.7%) and M (79.5%) wards. During the observed period, we recognize statistically significant increase in prevalence of MDR E.coli both on S and M wards. An overall antibiotics consumption (defined daily doses/100 beddays) during study was 369.7 and 261.5 on the S and M wards, respectively. A total of 225 prescriptions of antimicrobials were evaluated in138 adults admitted to wards. The percentage of antimicrobials prescribed for prophylaxis on the M and S wards were 0% and 75%, respectively. Therapies were more frequently empiric (S, 86.8% and M, 80%). The percentages of medical errors on the S and M wards were 74.6% and 27.3%, respectively. The quality indicators for antibiotic prescribing on the S and M wards were as follows: the incorrect choice of antimicrobials (35.6% vs. 20.0%), inappropriate dose interval (70.6% vs. 16.9%) or duration of therapy (72.5% vs. 23.1%), a nondocumented stop/review data (73.6% vs. 16.9%) and divergence from guidelines (71.9% vs. 23.1%). Treatment based on biomarkers was more common on the M wards as compared to the S wards. 7 The increasing prevalence of MDR pathogens, a very high consumption and incorrect prescribing of antimicrobials need special attention, particularly on the S wards.
Faculty:
Универзитет у Београду, Медицински факултет
Date:
05-03-2018
Keywords:
Potrošnja i navike u propisivanju antimikrobni lekovi / Consumption and prescribing of antimicrobial drugs / rezistencija na antimikrobne lekove / Klebsiella pneumoniae / Escherichia coli / Acinetobacter pneumoniae / Pseudomonas aeurignosa / lokalni vodič / drug resistance / Klebsiella pneumoniae / Escherichia coli / Acinetobacter pneumoniae / Pseudomonas aeurignosa / Local guideline