Empirijska provera konstrukta digitalne pismenosti i analiza prediktora postignuća
Empirical validation of digital literacy construct and analysis of predictors of achievement.
Author
Kuzmanović, Dobrinka R.
Mentor
Baucal, Aleksandar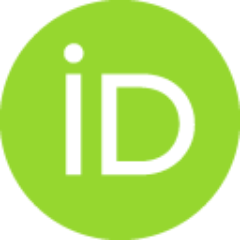 Committee members
Kovač Cerović, Tinde
Pavlović Babić, Dragica
Radunović, Desanka

Abstract
Digitalna pismenost (ili digitalna kompetencija) predstavlja jednu od osam ključnih kompetencija za celoživotno učenje i razvoj u današnjem globalnom, informacionom, digitalizovanom društvu. Reč je o međupredmetnoj kompetenciji koja omogućava sticanje drugih ključnih kompetencija, ali i predstavlja nužan preduslov za lični (socijalni, profesionalni, kulturni) razvoj svakog pojedinca. Pravo na sticanje veština digitalne pismenosti smatra se jednim od osnovnih prava današnje dece i mladih. Dok je u međunarodnim obrazovno-političkim dokumentima značaj digitalne pismenosti prepoznat pre više od decenije, naučno razumevanje samog konstrukta i sistematsko podučavanje veštinama digitalne pismenosti u okviru formalnog obrazovanja, nisu na očekivanom nivou...
Digital literacy (or digital competence) is one of the eight key competences for lifelong learning and development in today's global, information, digital society. It is a transversal key competence, which, as such, enables the acquisition of other key competences, but also serves as a necessary prerequisite for the personal (social, professional, cultural) development of each individual. The right to acquire digital literacy skills has become one of the basic children's rights in the digital age. Although the international education policy documents recognised the significance of digital literacy over a decade ago, the scientific understanding of the construct and systematic teaching of the digital literacy skills within formal education have still not reached the expected level.
Faculty:
Универзитет у Београду, Филозофски факултет
Date:
13-02-2018
Keywords:
pismenost / literacy / nove pismenosti / digitalna pismenost/kompetencija / pismenost u domenu informacija i podataka / komunikacija i kolaboracija u digitalnom okruženju / kreiranje digitalnih sadržaja / bezbednost / rešavanje problema / prediktori postignuća učenika / obavezno obrazovanje / new literacies / digital literacy/competence / information and data literacy / communication and collaboration / digital content creation / safety / problem solving / predictors of digital literacy / compulsory education
Related items
Showing items related by title, author, creator and subject.
Senić Ružić, Mirjana M.

(Универзитет у Београду, Филозофски факултет,

11-12-2019

)

Stojanović, Radmila N.

(Универзитет у Београду, Учитељски факултет,

11-07-2011

)

Ubavić, Stana

(Универзитет у Београду, Фармацеутски факултет,

29-03-2019

)