Sinteza, karakterizacija i primena aktivnih ugljeničnih materijala dobijenih od ploda platana
Synthesis, characterization and application of activated carbon materials obtained from the fruit of plane tree
Author
Dodevski, Vladimir M.
Mentor
Uskoković, Petar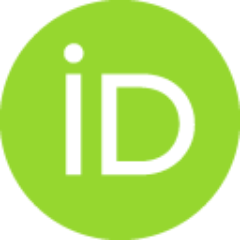 Committee members
Kaluđerović, Branka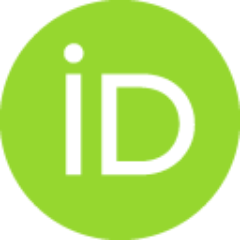 Radojević, Vesna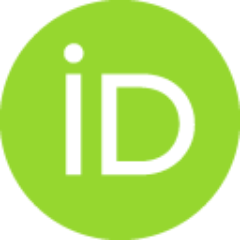 Marinković, Aleksandar
Stojmenović, Marija

Abstract
Predmet ove teze, u širem smislu, je bila sinteza, karakterizacija i primena aktivnih ugljeničnih materijala dobijenih od ploda platana. Poznato je da postupci sinteze utiču na mikrostrukturu i svojstva materijala. Ugljenični materijali mogu biti napravljeni sa širokim spektrom struktura, kompozicija i svojstava, u zavisnosti od prirode organskih prekursora i procesnih parametra. Bilo koji materijal koji sadrži ugljenik može se koristiti za proizvodnju ugljeničnih materijala. Zbog toga, biomasa kao prirodna mešavina ugljovodonika, dostupna u velikom obimu odličan je preduslov. Isto tako, to je ekološki obnovljivi resurs. Postoje značajne ekonomske i tehničke prednosti u korišćenju biomase. Za prevođenje biomase (ploda platana) u ugljenični materijal korišćena je hidrotermalna sinteza na niskim temperaturama kao i piroliza na višim temperaturama. Ugljenični materijal je izložen metodama aktiviranja kao što su fizička (CO2) i hemijska (H3PO4) aktivacija u pokušaju da se dobije aktivni ug
...
ljenični materijal sa visokim stepenom adsorpcije za određenu primenu. Adsorpcija na aktivnom uglju ima primenu u prehrambenoj, farmaceutskoj, hemijskoj, automobilskoj, nuklearnoj industriji, itd. Primeri za to su razni filteri, adsorbenti, nosači katalizatora, baterije, kao elektrodni materijal u elektrohemiji i raznim drugim različitim granama industrije. 6 Ugljenični materijali se uveliko intenzivno proučavaju kao elektrodni materijali za elektrohemijske kondenzatore usled njihove visoke specifične površine, dobre električne provodljivosti i niske cene. Istraživači, različitim mnogobrojnim istraživanjima pokušavaju da sintetišu različite forme ugljeničnih materijala sa razvijenom specifičnom površinom i razvijenom poroznošću u cilju što boljeg skladištenja nаеleketrisanja. Karakterizacijom datih materijala u pogledu vrednosti specifične površine, veličine i raspodele pora, prisustva i raspodele površinskih grupa, stepena uređenosti i čistoće, pokušava da se ustanovi koji su ključni parametari za najefikasnije skladištenje energije ugljeničnog kondenzatora. Sintetisani su mikroporozni i mezoporozni ugljenični materijali dobijeni od ploda platana sa različitim, visokim specifičnim površinama na različitim temperaturama...
In general terms, the subject of this thesis, was the synthesis, characterization and application of active carbon materials obtained from the plane tree fruit. It is known that synthetic methods influence the microstructure and properties of the material. Carbon materials can be obtained with a wide range of structures, compositions and properties, depending on the nature of organic precursors and process parameters. Any carbon-containing material can be used for the production of carbon materials. Therefore, biomass as a natural mixture of hydrocarbons, available on a large scale, is a great prerequisite. Likewise, it is an ecological renewable resource. There are significant economic and technical advantages in the use of biomass. Hydrothermal synthesis at low temperatures, as well as pyrolysis at higher temperatures, was used to convert biomass (plane tree fruit) into carbon material. Carbon material is exposed to activation methods such as physical (CO2) and chemical (H3PO4) activ
...
ation in an attempt to obtain an active carbon material with a high degree of adsorption for a particular application. Adsorption on activated carbon has application in food, pharmaceutical, chemical, automotive, nuclear industry, etc. Examples are various filters, adsorbents, catalyst carriers, batteries, electrode materials in electrochemistry and various other industries. 9 Carbon materials are extensively studied as electrode materials for electrochemical condensers due to their high specific surface area, good electrical conductivity and low price. Researchers, by various numerous studies, are trying to synthesize different forms of carbon materials with a developed specific surface and developed porosity in order to improve storage of electrical charge. By specifying the given materials in terms of the value of the specific surface area, size and distribution of pores, the presence and distribution of surface groups, the degree of orderliness and purity, an attempt is made to determine the key parameters for the most efficient energy storage of the carbon capacitor. Microporous and mesoporous carbon materials derived from the plane tree fruit with different, high specific surfaces, were synthesized at different temperatures...
Faculty:
Универзитет у Београду, Електротехнички факултет
Date:
20-02-2018
Projects:
Keywords:
aktivni ugljenični materijali / active carbon materials / plod platana / elektrohemija / adsorpcija / fruit of plane tree / electrochemistry / adsorption