Uloga autofagije u antileukemijskom dejstvu citarabina i idarubicina in vitro
The role of autophagy in the in vitro antileukemic effect of cytarabine and idarubicin
Author
Bošnjak, Mihajlo N.
Mentor
Bumbaširević, Vladimir
Committee members
Harhaji Trajković, Ljubica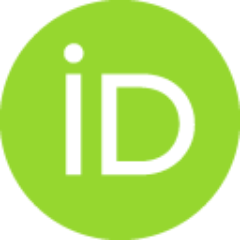 Isaković, Aleksandra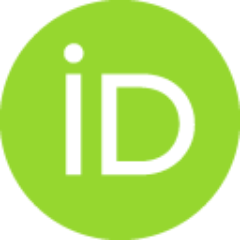 Tovilović Kovačević, Gordana
Baskić, Dejan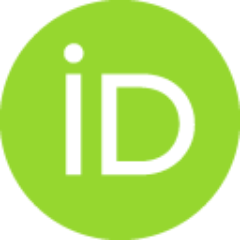 Abstract
Autofagija, proces programirane ćelijske razgradnje unutarćelijskog sadržaja, je uključena u regulaciju preživljavanja i smrti ćelija kancera. U ovoj doktorskoj disertaciji je po prvi put ispitivana sposobnost antileukemijskih lekova citarabina i idarubicina da indukuju autofagiju u različitim humanim leukemijskim ćelijskim linijama i mononuklearnim ćelijama periferne krvi (MNPK) pacijenata obolelih od leukemije in vitro. Takođe, ispitivani su unutarćelijski mehanizmi odgovorni za indukciju autofagije, kao i uloga autofagije u citotoksičnosti ovih lekova. Vijabilitet REH, HL-60, K562 leukemijskih ćelijskih linija, MNPK pacijenata obolelih od leukemije i MNPK zdravih kontrola je određivan merenjem aktivnosti kisele fosfataze i mitohondrijalnih dehidrogenaza. Protočna citofluorimetrija je korišćena za detekciju apoptoze i zakišeljavanja citoplazme. Indukcija autofagije je ispitivana fluorescentnom mikroskopijom (detekcija unutarćelijskih kiselih vezikula obojenih akridin oranžom), transm
...
isionom elektronskom mikroskopijom (posmatranje autofagnih vezikula) i imunoblot analizom (konverzija LC3-I u LC3-II, degradacija SQSTM1/p62). Aktivacija signalnih puteva koji učestvuju u regulaciji autofagije je analizirana imunoblot metodom. Uloga autofagije u citotoksičnosti citarabina i idarubicina je ispitivana primenom farmakološke inhibicije bafilomicinom A1, hlorokinom, vortmaninom i amonijum hloridom, kao i genetske inaktivacije ekspresije beklina-1, LC3β i SQSTM1 transfekcijom odgovarajućim malim interferirajućim RNK. Citarabin i idarubicin su izazvali povećanje unutarćelijske kiselosti i pojavu autofagnih vezikula sa delimično razgrađenim ćelijskim sadržajem u leukemijskim ćelijskim linijama. Antileukemijski lekovi su stimulisali razgradnju supstrata autofagije SQSTM1 i povećali konverziju LC3-I u LC3-II formu asociranu autofagozomima u odsustvu ili prisustvu inhibitora proteolize, ukazujući tako na povećanje autofagnog fluksa. Oba leka su smanjila fosforilaciju mTOR kinaze, glavnog negativnog regulatora autofagije i njegovog supstrata p70S6 kinaze, dok je tretman mTOR aktivatorom leucinom sprečio indukciju autofagije. Idarubicin je suprimirao aktivnost mTOR aktivatora...
Autophagy, a process of programmed cellular self-digestion, has been implicated in regulation of cancer cell survival and death. The present study investigated for the first time the ability of antileukemic drugs cytarabine and idarubicin to induce autophagy in different human leukemic cell lines and peripheral blood mononuclear cells (PBMC) from leukemia patients in vitro. Intracellular mechanisms responsible for the induction of autophagy, as well as the role of autophagy in cytotoxicity of these drugs were also investigated. Cell viability of REH, HL-60, K562 leukemic cell lines, and PBMC from leukemic patients and healthy controls was determined by measuring the acid phosphatase and mitochondrial succinate dehydrogenase activity. Flow cytometry was used for the detection of apoptosis and intracellular acidification. Autophagy induction was assessed by fluorescent microscopy (detection of acridine orange stained intracellular acidic vesicles), by transmission electron microscopy (ob
...
servation of autophagic vacuoles), as well as by immunoblot analysis of LC3 conversion and SQSTM1/p62 proteolysis. Activation of autophagy-regulating signaling pathways was analyzed by immunoblotting. Pharmacological inhibition of autophagy with bafilomycin A1, chloroquine, wortmannin, and NH4Cl or RNA interference-mediated knockdown of beclin-1, LC3β and SQSTM1 were used to determine the role of the autophagy in cytotoxicity of antileukemic drugs. Cytarabine and idarubicin induced an increase in intracellular acidification and appearance of autophagic vesicles with partially digested cellular components in leukemic cell lines. Antileukemic drugs stimulated the degradation of autophagic target SQSTM1 and enhanced the conversion of LC3-I to autophagosome-associated LC3-II in the absence or presence of proteolysis inhibitors, thus indicating the increase in autophagic flux...
Faculty:
Универзитет у Београду, Медицински факултет
Date:
21-12-2017
Projects:
Keywords:
citotoksična/citoprotektiva autofagija / cytotoxic/citoprotective autophagy / citarabin / idarubicin / leukemija / apoptoza / cytarabine / idarubicin / leukemia / apoptosis