Parenteralne nanoemulzije sa slabo rastvorljivim psihofarmakološkim lekovima: formulacija, optimizacija i in vivo procena
Parenteral nanoemulsions with poorly water-soluble psychopharmacological drugs:: formulation, optimization and in vivo disposition evaluation
Author
Savić, Sanela M.
Mentor
Savić, Snežana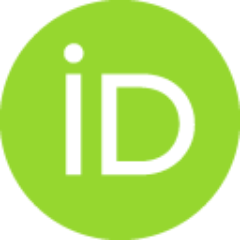 Committee members
Savić, Miroslav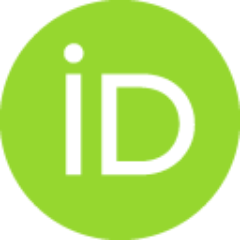 Milić, Jela
Cekić, Nebojša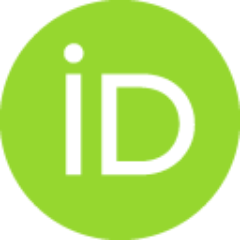 Ranđelović, Danijela

Abstract
Da bi se obezbedila brza/kontrolisana isporuka lekovite supstance u mozak i poboljšala njena biološka raspoloživost na ciljnom mestu dejstva, i posledično terapijski efekat, neophodno je savladati brojne ključne izazove, pre svega restriktivna svojstva krvno-moždane barijere, kao i kritične karakteristike same lekovite supstance (slaba rastvorljivost, značajan metabolizam prvog prolaza, nespecifična biodistribucija, efluks od strane P-glikoproteina). Među nanotehnološkim strategijama koje se koriste za poboljšanje ciljne isporuke lekova u mozak, poslednjih godina povećana pažnja fokusirana je na nanoemulzije kao obećavajuće nosače za parenteralnu isporuku slabo rastvorljivih centralno-aktivnih lekovitih supstanci, zahvaljujući njihovim brojnim privlačnim prednostima, uključujući biokompatibilnost, biodegradabilnost, fizičku stabilnost, jednostavan scale up, visok solubilizacioni kapacitet za lipofilne lekovite supstance, moguće povećanje biološke raspoloživosti, kontrolisano oslobađanj
...
e i ciljnu isporuku u različite organe. Iako se lipidne nanoemulzije tradicionalno primenjuju u parenteralnoj ishrani, kao i za solubilizaciju i intravensku isporuku nekoliko lipofilnih lekovitih supstanci, neophodno je ulaganje dodatnih napora u cilju optimizacije formulacije, stabilnosti, isporuke lekova, i uopšte in vivo ponašanja ovih sistema, što ovoj temi daje obnovljen i sve veći značaj. Na osnovu navedenog, cilj istraživanja ove doktorske disertacije bio je razvoj i optimizacija ulje-u-vodi nanoemulzija za parenteralnu primenu slabo rastvorljivih psihofarmakoloških lekovitih supstanci, kao i procena sposobnosti razvijenih nanoemulzija da poboljšaju preuzimanje u mozak inkorporirane model lekovite supstance. U tu svrhu, primenom koncepta eksperimentalnog dizajna formulisane su placebo i nanoemulzije sa lekovitom supstancom, izrađene metodom homogenizacije pod visokim pritiskom i detaljno okarakterisane u pogledu veličine i raspodele veličina kapi, površinskog naelektrisanja, viskoziteta, morfologije, lek–nosač interakcija, dugoročne stabilnosti i stabilnosti na autoklaviranje...
In order to provide rapid/controlled drug delivery to the brain and improve its bioavailability at the target site, and consequently its therapeutic effect, a number of key challenges must be overcome, primarily the restrictive properties of the blood–brain barrier as well as the critical properties of the drug itself (poor water-solubility, significant first-pass metabolism, nonspecific biodistribution, and P-glycoprotein efflux). Among the reported nanotechnological strategies for enhancing drug delivery and targeting to the brain, an increasing attention has been focused more recently on nanoemulsions as promising carriers for parenteral delivery of poorly water-soluble centrally-acting drugs, having in mind their numerous appealing features, including biocompatibility, biodegradability, physical stability, ease to scale up, high solubilization capacity for lipophilic drugs, possibly enhanced bioavailability, controlled drug release, and organ targeting. Although lipid nanoemulsions
...
have been traditionally employed for parenteral nutrition and to solubilize and intravenously deliver several lipophilic drugs, additional efforts are required in order to optimize nanoemulsion formulation, stability, drug delivery and overall in vivo behavior, giving this topic a renewed and growing interest. Based on this, the aim of the present work was to develop and optimize oil-in-water nanoemulsions for parenteral delivery of poorly water-soluble psychopharmacological drugs, and to evaluate their ability to improve the brain uptake of the incorporated drug. For this purpose, placebo and drug-loaded nanoemulsions were designed with the aid of experimental design, prepared by high pressure homogenization and thoroughly characterized for their droplet size, size distribution, surface charge, viscosity, morphology, drug–vehicle interactions, long-term stability, and stability to autoclaving...
Faculty:
Универзитет у Београду, Фармацеутски факултет
Date:
15-12-2017
Projects:
Keywords:
parenteralna nanoemulzija / parenteral nanoemulsion / slabo rastvorljiva lekovita supstanca / ciljna isporuka u mozak / eksperimentalni dizajn / mikroskopija atomskih sila / lek–nosač interakcija / stabilnost / tehnika reverzne dijalize sa vrećicama / farmakokinetika / antipsihotična efikasnost / poorly water-soluble drug / brain targeting / experimental design / atomic force microscopy / drug–vehicle interaction / stability / reverse dialysis bag technique / pharmacokinetics / antipsychotic efficiency