Razvoj kompjuterske vizije za upravljanje funkcionalnom električnom stimulacijom
Development of computer vision based control of functional electrical stimulation.
Author
Štrbac, Matija D.
Mentor
Popović, Dejan B.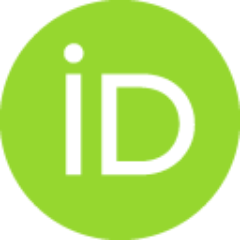 Committee members
Tartalja, Igor
Jovičić, Nenad
Đurović, Željko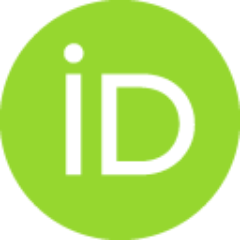 Popović, Mirjana

Abstract
Sistemi za funkcionalnu električnu stimulaciju (FES) se u terapiji gornjih ekstremiteta, kod osoba koje su usled oštećenja centralnog nervnog sistema uzrokovanog povredom kičmene moždine ili moždanim udarom delimično izgubili moć voljne kontrole pokreta, izdvajaju kao potencijalno najadekvatnija rehabilitaciona tehnika. Putem sistema za FES se električni impulsi odgovarajućih oblika (amplitude, trajanja i frekvencije) dovode do motornog sistema (mišića) koji su zaduženi za pokrete koje subjekat nije u stanju samostalno da uradi, sa ciljem da se datoj osobi omogući izvršavanje nekog funkcionalnog zadataka. Da bi to bilo moguće, sam FES sistem u sebi mora da uključi interpretaciju komandi pacijenta ili terapeuta, regulaciju stimulacionih parametara, generisanje strujnih impulsa i interfejs za prenos energije do senzorno-motornog sistema subjekta koristeći implantibilne ili površinske elektrode...
Functional electrical stimulation (FES) based systems for the treatment of upper extremity in people who have, due to the central nervous system leasion, caused by spinal cord injury or stroke, to some extent lost the voluntary control offer great potential as a rehabilitation technique to improve the lost functionality. In a FES system electrical pulses of appropriate electrical parameters (shape, amplitude, duration and frequency) are transmitted to the motor system (muscles) that are responsible for the movements that the subject is not able to perform in a satisfactory manner, with an aim to enable the person perform some functional task with the help of this external muscle activation. In order to function, FES system needs to include a mechanism for interpretation of the patient or therapist commands, control of stimulation parameters, generation of adequate electrical pulses and an interface for transfer of electrical energy to the sensory-motor system of the subject through the
...
implantable or surface electrodes...
Faculty:
University of Belgrade, School of Electrical Engineering
Date:
09-10-2017
Projects:
Keywords:
restoracija motorne kontrole / restoration of motor control / functional electrical stimulation / grasping exercise / computer vision / image processing / object recognition / grasp type classification / control of movement / funkcionalna električna stimulacija / vežbanje hvata / kompjuterska vizija / obrada slike / prepoznavanje predmeta / klasifikacija tipa hvata / upravljanje pokretima