Biomonitoring vazduha i fitoremedijacija zemljišta upotrebom hrasta, smreke i lešnika
Biomonitoring of air and soil phytoremediation using oak, spruce and hazel.
Author
Radojević, Ana A.
Mentor
Šerbula, Snežana
Committee members
Dimitrijević, Mile
Stevanović, Jasmina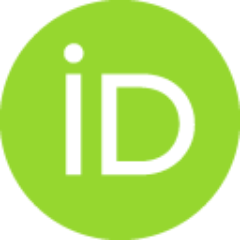 Kaluđerović, Branka
Pavlović, Miroslav

Abstract
Doktorska disertacija nastala je kao rezultat istraživanja sposobnosti bioindikacije zagađenja metalima i metaloidima i fitoremedijacije zemljišta upotrebom Quercus, Picea i Corylus roda. U okviru 6 zona, na području Bora i okoline, izvršeno je uzorkovanje zemljišta i biomaterijala u kojima je određivan sadržaj Al, As, Cd, Cr, Co, Cu, Fe, Mn, Mo, Ni, Pb i Zn. Kao pasivni bioindikatori, hrast, lešnik i smreka su različite uslove zagađenja, koji su vladali u okviru zona uzorkovanja, reflektovali odgovarajućim sadržajem metala i metaloida u biljnom materijalu, vrlo često u fitotoksičnim količinama. Značajano obogaćenje zemljišta i biomaterijala, u najvećoj meri sa As, Cd, Cu, Mo, Pb i Zn, posledica je blizine izvorima zagađenja, topionici bakra i flotacijskim jalovištima, i transporta zagađujućih supstanci dominatnim vetrovima. Mogućnost utvrđivanja aerodepozicije upotrebom lišća hrasta i lešnika potvrđena je za većinu ispitivanih elemenata (izuzev za Cd, Co, Mn i Ni), dok se upotreba igl
...
ica smreke ne preporučuje u iste svrhe usled postojanja zaštitnog sloja voska. Hrast i lešnik imaju potencijal indikacije Mo, ali pri niskim koncentracijama u zemljištu, dok su pri srednjem sadržaju u zemljištu, hrast i smreka su iskazali potencijal indikacije Pb. Osim potvrđene akumulacije Pb u iglicama smreke, ali na manje zagađenim mestima uzorkovanja, sposobnost hiperakumulacije metala i metaloida nije potvrđena, već su se biljne vrste ponašale uglavnom kao ekskluderi. Hrast i lešnik su pokazali potencijal fitoekstrakcije molibdena, a smreka olova. Sposobnost fitostabilizacije uočena je kod korena hrasta prema Cd i korena smreke prema Cd, Mo i Zn. Na osnovu sprovedenih analiza, može se zaključiti da su hrast, lešnik i smreka opstali na zagađenom zemljištu usled razvijanja mehanizama restriktivnog usvajanja zagađujućih supstanci korenovim sistemom (što ih klasifikuje u grupu metalofita), kao i kontrolom translokacije zagađujućih supstanci iz korena prema nadzemnim organima. Takođe, njihova sposobnost adaptacije u uslovima atmosferskog zagađenja životne sredine svrstava ih u grupu tolerantnih biljnih vrsta, usled nedostatka vidljivih znakova oštećenja lišća na ispitivanom području.
The doctoral dissertation was a result of the research for determining bioindication ability of the genera Quercus, Picea and Corylus for metal and metalloid pollution and phytoremediation of soil. Sampling of soil and plant material was carried out in 6 zones in the area of Bor and its surroundings, in which the content of Al, As, Cd, Cr, Co, Cu, Fe, Mn, Mo, Ni, Pb and Zn was determined. As a passive bioindicators, oak, hazel and spruce have reflected different conditions of pollution of the sampling zones, by appropriate content of metals and metalloids in the plant material, often in the phytotoxic amounts. The significant enrichment of soil and plant material, mainly with arsenic, cadmium, copper, molybdenum, lead and zinc, was a result of the proximity of the pollution sources (the copper smelter and flotation tailing ponds), and transport of polluting substances by the dominant winds. The possibility of determing airborne depositions, by using oak and hazel leaves, was confirmed
...
for most of the studied elements (except for Cd, Co, Mn and Ni), while the use of spruce needles is not recommended for the same purposes due to the existence of the protective wax layer. Oak and hazel have shown the potential for Mo indication, but at low soil content, while at the medium soil content, oak and spruce have shown potential for Pb indication. Except confirmed Pb accumulation in spruce needles, at the less polluted sampling sites, none of the plants has shown the hyperaccumulating ability of metal and metalloid, and they behaved mainly as excluding plants. Oak and hazel have shown potential for Mo phytoextraction, and spruce for Pb phytoextraction. Potential ability of phytostabilization was observed for Cd by oak roots and for Cd, Mo and Zn by spruce roots. Based on the analysis, it can be concluded that oak, hazel and spruce have survived on metal contaminated soil, probably due to the development of mechanisms of restricted uptake of polluting substances by roots (which classifies them into a group of metallophytes) and due to control of translocation of polluting substances from roots to aboveground parts. Also, their ability to adapt to the conditions of atmospheric pollution of the environment classifies them as group–tolerant plant species, due to the lack of visible signs of damage of leaves in the study area.
Faculty:
Универзитет у Београду, Технички факултет, Бор
Date:
03-07-2017
Projects:
Keywords:
Životna sredina / Environment / Biomonitoring of air / Phytoremedation of soil / Quercus spp. / Picea spp. / Corylus spp. / Copper smelter / Metals / Metalloids / Biological factors / Biomonitoring vazduha / Fitoremedijacija zemljišta / Quercus spp. / Picea spp. / Corylus spp. / Topionica bakra / Metali / Metaloidi / Biološki faktori