Specifičnosti humoralne imunosti kod obolelih od rekurentnih oralnih ulceracija
Specificity of humoral immune responses in patients with recurrent oral ulcerations
Author
Bijelić, Borivoj D.
Mentor
Janković, Ljiljana
Committee members
Andrejević, Slađana
Čakić, Saša
Hadži Mihailović, Miloš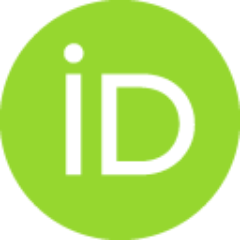 Besu, Irina

Abstract
Humoralni imunitet predstavlja deo adaptivnog imunskog odgovora i sačinjavaju ga prevashodno B limfociti, čijom aktivacijom nastaju plazmociti, sposobni da produkuju antitela koja ujedno predstavljaju osnovni efektorski mehanizam humoralnog imuniteta. Poremećaj u produkciji antitela uočen je kod pacijenata sa različitim imuno-inflamatornim stanjima, u koja se svrstavaju i rekurentne oralne ulceracije (ROU), gluten senzitivna enteropatija (GSE) i inflamatorne bolesti creva (IBC). Rekurentne oralne ulceracije predstavljaju inflamantorno oboljenje koje se karakteriše pojavom ponavljanih epizoda solitarnih ili multiplih, bolnih ulceracija oralne sluzokože. One se javljaju u oko 20% opšte populacije. Precizna etiologija rekurentnih oralnih ulceracija je i dalje nepoznata, ali je dokazano da brojni etiološki faktori u koje se svrstavaju nasleđe, stres, trauma, preosetljivost na komponente hrane, nutritivni deficit i hormonski disbalans imaju značajnu ulogu u njihovom nastanku. Gluten senziti
...
vna enteropatija ili celijačna bolest (CD) je imuno-posredovano oboljenje koje se javlja kod genetski predisponiranih osoba, izazvano unosom glutena, proteina koji se nalazi u mnogim žitaricama. Klinički se ispoljava klasičnim gastrointestinalnim simptomima, ali se može javiti i kao atipična, pritajena ili latentna forma kada je postavljanje dijagnoze GSE značajno otežano. Poslednjih godina, značajnu ulogu u dijagnostici imaju i antitela specifična za GSE kao što su antitela na nativni glijadin (GL), antitela specifična za tkivnu transglutaminazu (tTG), antitela specifična za deaminirane glijadinske peptide (DGP) i antitela specifična za fuzione peptide, glijadinske analoge (GAF-3X). Inflamatorne bolesti creva su imunski-posredovana, hronična, recidivirajuća oboljenja predstavljena kroz dve osnovne kliničke forme: Kronovu bolest (KB) i ulcerozni kolitis (UK). Pacijenti oboleli od IBC mogu imati širok spektar vancrevnih simptoma među koje se svrstavaju i oralne ulceracije. Kao pomoćni markeri u dijagnostici IBC koriste se antitela specifična za Saccharomyces cervisiae (ASCA) i antitela specifična za citoplazmatske antigene neutrofilnih leukocita (ANCA)...
Humoral immunity as a part of an adaptive immune response is primary represented by B lymphocytes which differentiate into plasma cells, able to secrete antibodies, which are basic efector mechanism of humoral immunity. Alterations in antibody production has been observed in patients with different immune-inflammatory conditions including recurrent oral ulcerations (ROU), gluten sensitive enteropathy (GSE) and inflammatory bowel disease (IBD). Recurrent oral ulcerations represents an inflammatory disease characterized by appearance of repeated episodes of solitary or multiple painfully ulcerations of oral mucosa, affecting about 20% of the general population. Precise etiology of recurrent oral ulcerations is still unknown but it is proven that numerous etiological factors like heritage, stress, trauma, hypersensitivity to the food components, nutritional deficiency and hormonal imbalance, have important role in their occurrence. Gluten sensitive enteropathy or celiac disease (CeD) is a
...
chronic small intestinal immune-mediated enteropathy precipitated by exposure to dietary gluten in genetically predisposed individuals. GSE can be presented with classical gastrointestinal symptoms but also as an atypical, silent and latent form with a wide spectrum of non-gastrointestinal symptoms. In recent years, antibodies against native gliadin (GL), tissue transglutaminase (tTG), deaminated gliadin peptides (DGP) and deaminated gliadin analogous fragments (GAF) play a key role in early diagnosis. Inflammatory bowel diseases (IBD) including Crohn's disease (CD) and ulcerative colitis (UC) are chronic inflammatory diseases with primary intestinal involvement. IBD patients may exhibit a wide range of non-intestinal signs and symptoms, among which ROU is classified as well. Serologic markers for UC and CD are antineutrophil cytoplasmic antibodies (ANCA) and antibodies against Saccharomyces cerevisiae (ASCA) respectively. Modifications in oral tolerance, mucosal immunity and in epithelial barrier functionality observed in GSE, IBC and food allergens hypersensitivity, could also influence occurrence of ROU...
Faculty:
Универзитет у Београду, Стоматолошки факултет
Date:
19-09-2017
Projects:
Keywords:
rekurentne oralne ulceracije / recurrent oral ulcerations / afte / glutensenzitivna enteropatija / inflamatorne bolesti creva / autoantitela / proteini hrane / apthae / glutensensetive enteropathy / inflammatory bowel disease / autoantibodies / food proteins