Identifikacija i filogenetska analiza norovirusa poreklom iz dagnji (Mytilus galloprovincialis) sa aspekta bezbednosti hrane
Identification and phylogenetic analysis of norovirus detected in mussels (Mytilus galloprovincialis) from the aspect of food safety
Author
Ilić, Nevena N.
Mentor
Dimitrijević, Mirjana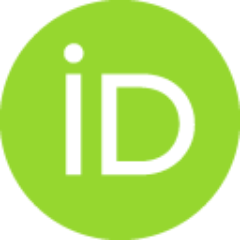 Committee members
Velebit, Branko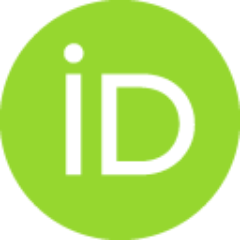 Teodorović, Vlado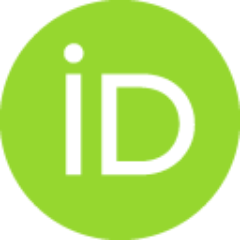 Karabasil, Neđeljko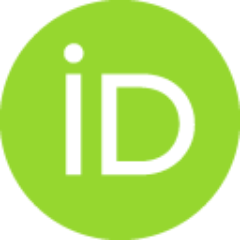 Vidanović, Dejan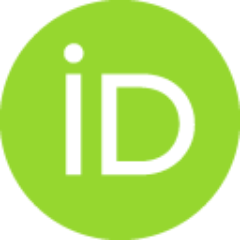 Abstract
Virusi koji se prenose hranom predstavljaju sve veći problem sa aspekta bezbednosti hrane i javnog zdravlja ljudi. Norovirus je jedan od vodećih uzročnika epidemijskih i sporadičnih slučajeva gastroenteritisa u svetu. Imajući u vidu da ne postoje relevantni podataci o prevalenci ovog virusa u dagnjama dostupnih na trţištu u našoj zemlji, koje dolaze iz crnogorskog akvatorijuma i da je metoda za njihovu detekciju na samom početku razvoja, cilj ove doktorske disertacije je da se primenom molekularno-bioloških tehnika utvrdi prisustvo, da se izvrši identifikacija i genotipizacija norovirusa u dagnjama (Mytilus galloprovincialis), ispita korelacija sa brojem E.coli u dagnjama i brojem mikroorganizama u morskoj vodi i proveri uticaj fizičko-hemijskih i bioloških parametara na pojavu norovirusa. Ukupno su ispitana 72 kompozitna uzorka, dobijena od oko 1000 komada dagnji. Ispitivanje je raĎeno na dagnjama sakupljanim u jednogodišnjem periodu (od jula 2015. do jula 2016. god.) sa 6 različitih
...
lokacija iz registrovanih uzgajališta u Crnoj Gori. Uzorci su ispitivani metodom Real Time RT-PCR na prisustvo GI i GII genogrupe norovirusa. Efikasnost ekstrakcije svih uzoraka bila je zadovoljavajuća. Norovirus je utvrĎen u 31 uzorku (43%), sa znatno većim brojem GII pozitivnih uzoraka (54,8%) nego GI (12,9 %), dok je kod 10 (32,3%) uzoraka utvrĎeno istovremeno prisustvo norovirusa obe genogrupe (GI+GII). Metodom genotipizacije utvrĎeno je da su svi detektovani norovirusi genogrupe GI pripadali genotipu GI.2, dok je većina detektovanih norovirusa genogrupe GII pripadala genotipu GII.4, izuzev jednog koji je pripadao genotipu GII.2. Rezultati filogenetske analize ukazuju na genetsku sličnost izmeĎu norovirusa izolovanih u okviru ove disertacije i onih ranije opisanih u svetu. Na osnovu nukleotidne sekvence ispitanog ORF2 fragmenta sojeva NOV_GI_MNE 1, 2, 3, 4 utvrĎena je sličnost od 98,1% do 99,2% sa izolatom Southampton virusa (L07418), a za nukleotidne sekvence ispitanog ORF2 fragmenta sojeva NOV_GII_MNE 2, 3, 6, 7, 8, 9, 10, 11, 14, 17, 22, 24 utvrĎena je sličnost od 96,4% do 98,5% sa izolatom Hu/GII.4/sydney/NSW05 (JX459908), trenutno najrasprostranjenijem cirkulirajućem epidemijskim sojem...
In terms of food safety and public health, foodborne viruses represent a increasing problem. Norovirus is one of the leading causes of epidemic and sporadic cases of gastroenteritis worldwide. Bearing in mind that there are no relevant data on the prevalence of this virus in mussels, available on the market in our country that come from the Montenegrin aquatorium and that the method for their detection at the very beginning of development. Therefore, the aim of this dissertation was to determine presence, to identify and genotype norovirus in mussels (Mytilus provincialis), to examine the correlation between the presence of the virus and the amount of E. coli in mussels; and to determine the influence of physico-chemical factors on virus infections by molecular genetic techniques. Seventy two samples, obtained from about 1000 mussels, were analyzed with satisfactory efficiency of the extraction. The examination was performed on the mussels collected in a one-year period (between July 2
...
015 and July 2016), on six different locations. The samples were examined for the presence of GI and GII virus genotypes, using Real Time RT-PCR method. Norovirus was found in 31 samples (43%) with significantly higher number of GII positive samples (54,8%) than GI positive samples (12,9%). The presence of norovirus of both genogroups (GI + GII) was determined in 10 (32.3%) of the samples. Analyzes of the genotypes showed that all GI positive samples ascribed to genotypes GI.2, 12 GII positive samples ascribed to genotypes GII.4, while 1 GII sample ascribed to genotypes GII.2. The results of phylogenetic analysis showed the genetic link between our isolates and those previously described in other studies. Genotyping was based on the partial ORF2 sequences: NOV_GI_MNE 1, 2, 3, 4 we found 98,1% and 99,2% similarity with Southampton virus (L07418), and for ORF2 sequences NOV_GII_MNE 2, 3, 6, 7, 8, 9, 10, 11, 14, 17, 22, 24 we found 96,4% do 98,5% similarity with Hu/GII.4/sydney/NSW05 (JX459908)...
Faculty:
Универзитет у Београду, Факултет ветеринарске медицине
Date:
08-12-2017
Projects:
Keywords:
norovirus / norovirus / mussels / Real-Time RT-PCR / food safety / dagnje / Real Time RT-PCR / bezbednost hrane