Doprinos informacionih tehnologija u strateškom planiranju u visokoobrazovnim institucijama
A Contribution of Information Technology in Strategic Planning in Higher Education Institutions
Author
Đurica, Nina
Mentor
Soleša, Dragan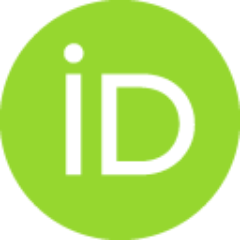 Committee members
Carić, Marko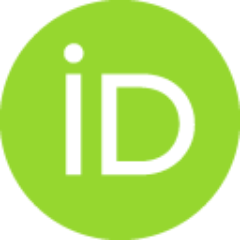 Vladisavljević, Radovan
Soleša, Dragan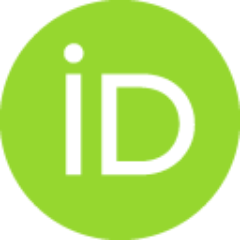 Abstract
Visokoobrazovne institucije poslednjih godina suočavaju se sa turbulentnim i kompleksnim promenama u organizacionom okruženju, koje su uticale da visokoobrazovne institucije shvate značaj uvođenja procesa strateškog planiranja, koji se sastoji iz sledećih faza: analize internog organizacionog okruženja; analize eksternog organizacionog okruženja; formulisanja vizije; definisanja misije; razvoja organizacionih vrednosti; postavljanja ciljeva poslovanja i određivanja strategije za ostvarivanje ciljeva. Zahvaljujući ovom procesu visokoobrazovne institucije mogu da identifikuju svoje konkurentske prednosti i ostvare željenu poziciju na tržištu usluga visokog obrazovanja. Visokoobrazovne institucije su takođe uvidele značaj primene strategije internacionalizacije, koja je uslov za ostvarivanje globalne konkurentske prednosti i uspeha na tržištu visokog obrazovanja. Ova strategija omogućava mobilnost studenata, razmenu nastavnog osoblja, što omogućava unapređenje saradnje i nastavnih veština
...
, držanje gostujućih predavanja, kao i rad na realizaciji zajedničkih projekata sa kolegama sa drugih institucija. Centralna pažnja u ovom radu posvećena je ulozi informacionokomunikacionih tehnologija u strateškom planiranju u visokoobrazovnim institucijama. Primena ovih tehnologija u visokoobrazovnim institucijama znatno je olakšala proces transfera znanja i razvoja novih oblika učenja i komunikacije. Savremeni oblici učenja i nastave, koji su razvijeni zahvaljujući korišćenju informacionokomunikacionih tehnologija, predstavljaju značajnu osnovu za stvaranje konkurentnosti visokoobrazovnih institucija na tržištu usluga visokog obrazovanja. U radu je, pored učenja na daljinu, posebna pažnja posvećena društvenim mrežama. Visokoobrazovne institucije su prepoznale potencijalne koristi društvenih mreža i upotrebljavaju ih radi unapređenja sopstvenog poslovanja, komunikacije i promocije. Kvalitet obrazovne usluge je ključni faktor konkurentske prednosti. Ubrzan razvoj informaciono-komunikacionih tehnologija, globalna konkurencija i internacionalizacija poslovanja na tržištu usluga visokog obrazovanja uticali su da mnoge visokoobrazovne institucije prepoznaju važnost primene metodologije totalnog upravljanja kvalitetom. Ova metodologija zasniva se na kontinuiranom poboljšanju kvaliteta u nameri da se maksimizira konkurentnost visokoobrazovne institucije. Da bi se stvorila i održala konkurentska prednost, visokoobrazovne institucije treba da sprovode proces strateškog planiranja, koji omogućava postizanje profitabilnosti i poslovne uspešnosti u budućnosti.
Higher education institutions have been facing turbulent and complex changes in the organizational environment in recent years, which have made the higher education institutions realize the importance of introducing the strategic planning process, which consists of the following stages: analysis of internal organizational environment; analysis of external organizational environment; formulating the vision; defining the mission; development of organizational values; setting business goals and setting a strategy for achieving goals. Thanks to this process, higher education institutions can identify their competitive advantages and achieve the desired position in the market of higher education services. Higher education institutions also recognized the importance of applying the internationalization strategy, which is a requirement for achieving global competitive advantage and success in the higher education market. This strategy enables student mobility, exchange of teaching staff, whic
...
h leads to the improvement of cooperation and teaching skills, hosting guest lectures and working on joint projects with colleagues from other institutions. The central attention in this paper is dedicated to the role of information and communication technologies in strategic planning in higher education institutions. The application of these technologies in higher education institutions has greatly facilitated the process of transferring knowledge and developing new forms of learning and communication. Modern forms of learning and teaching, developed through the use of information and communication technologies, represent an important basis for creating the competitiveness of higher education institutions in the market of higher education services. In addition to distance learning, special attention is paid to social networks. Higher education institutions have recognized the potential benefits of social networks and are used to improve their business, communication and promotion. The quality of educational service is a key factor of competitive advantage. The rapid development of information and communication technologies, global competition and the internationalization of operations in the market of higher education services have influenced many higher education institutions to recognize the importance of applying the overall quality management methodology. This methodology is based on continuous improvement in order to maximize the competitiveness of the higher education institution. In order to create and maintain a competitive advantage, higher education institutions need to implement a strategic planning process that enables profitability and business success in the future.
Faculty:
Универзитет Привредна академија у Новом Саду, Факултет за економију и инжењерски менаџмент
Date:
03-03-2018
Keywords:
Menadžment / Management / strategic management / strategic planning / highereducation institutions / students / educational services / quality / information technologies / distance learning / social networks / strateški menadžment / strateško planiranje / visokoobrazovne institucije / studenti / obrazovne usluge / kvalitet / informacione tehnologije / učenje na daljinu / društvene mreže