Antitumorski efekat novosintetisanih kompleksa rutenijuma(II) na tumorske ćelije in vitro
Antitumor effects of newly synthesized ruthenium(II) complexes against cancer cells in vitro
Author
Čanović, Petar
Mentor
Zelen, Ivanka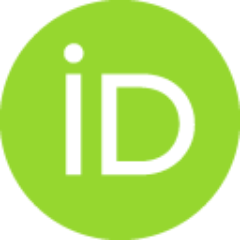 Committee members
Mitrović, Marina
Volarević, Vladislav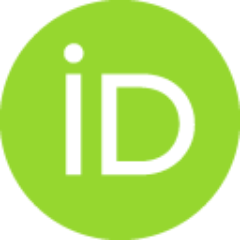 Milovanović, Marija
Misirlić Denčić, Sonja

Abstract
Uvod: Uprkos uspehu u lečenju različitih vrsta tumora, klinička efikasnost cisplatine je veoma ograničena razvijanjem rezistencije tumora na lek. Kompleksi rutenijuma kao antitumorski agensi najviše obećavaju, pokazujući citotoksičnu aktivnost kod tumora rezistentnih na cisplatinu. Smatra se da ove osobine jedinjenja rutenijuma potiču od njihove sposobnosti da imitiraju način vezivanja gvožđa za biomolekule kao što su humani serum albumin i transferin. Budući da tumorske ćelije na svojim membranama povećano eksprimiraju transferinske receptore zbog povećane potrebe za gvožđem, dopremanje kompleksa rutenijuma do kancerskih ćelija je efikasnije u odnosu na druge komplekse metala. Cilj: Studija se bavi ispitivanjem potencijalne citotoksičnosti dva novosintetisana kompleksa rutenijuma: Ru-1, [Ru(Cl-Ph-tpy)(o-pda)Cl]Cl (Cl-Ph-tpy = 4-(4'-hlorofenil)- 2,2',6',2''-terpiridin, o-pda = o-fenilendiamin) i Ru-2, [Ru(Cl-Ph-tpy)(phen)Cl]Cl(Cl-Ph-tpy = 4- (4'-hlorofenil)-2,2',6',2''-terp
...
iridin,phen = 1,10-fenantrolin) na sledećim tumorskim ćelijama: A549 – adenokarcinom pluća, MCF7 – karcinom dojke, HeLa – karcinom cerviksa, Hs 294T – maligni melanom i na ćelijskoj liniji zdravih fibroblasta MRC-5 (kontrola). Materijal i metod: Citotoksičnost kompleksa rutenijuma Ru-1 i Ru-2 na tumorskim i kontrolnim, zdravim ćelijama je određivana MTT metodom. Tip ćelijske smrti kao i relativni odnos nekrotične i apoptotične smrti tumorskih ćelija izazvane testiranim kompleksima ispitivan je metodom protočne citometrije ćelija bojenih Annexin-om V i 7- aminoaktinomicinom D. Faze ćelijskog ciklusa su određivane metodom bojenja propidijum-jodidom. Aktivacija i lokalizacija ključnih proteina uključenih u proces apoptoze je određena protočnom citometrijom bojenjem specifičnim antitelima. Rezultati: Citotoksičnost kompleksa rutenijuma Ru-1 i Ru-2 je ispitana na četiri tumorske ćelijske linije (A549, MCF7, HeLa i Hs294T) i na zdravim fibroblastima (MRC- 5). Naši rezultati jasno pokazuju značajno smanjenje vijabilnosti tumorskih ćelija. Takođe, oba kompleksa rutenijuma su snažno indukovala apoptozu tretiranih ćelija sa visokim procentom apoptotskih ćelija i zanemarljivim procentom nekrotičnih ćelija. Zaključak: Kompleksi rutenijuma(II) pokazuju selektivnu antitumorsku aktivnost koja je, u nekim slučajevima, i veća nego citotoksična aktivnost cisplatine. Kompleksi Ru-1 i Ru-2 gotovo da nisu imali dejstvo na vijabilnost fibroblasta. Precizni mehanizam delovanja kompleksa rutenijuma(II) nije u potpunosti razjašnjen. Međutim, pokazano je da oba kompleksa smanjuju vijabilnost tumorskih ćelija indukcijom apoptoze i zaustavljanjem ćelijskog ciklusa u određenoj fazi.
Introduction: Ruthenium complexes might be very promising candidates as antitumor agents, showing activity in tumors which had developed resistance to cisplatin or in which cisplatin is inactive. This is believed to be due to the ability of ruthenium to mimic iron in binding to biomolecules, such as human serum albumin and transferrin. As cancer cells overexpress transferrin receptors, to satisfy their increased demand for iron, ruthenium-based drugs may be delivered more efficiently to cancer cells compared to other metal-based drugs. Objective: The aim of our study was to investigate antitumor effect and the mechanism of action of two newly sinthesized ruthenium complexes: Ru-1, [Ru(Cl-Ph-tpy)(o-pda)Cl]Cl (Cl-Ph-tpy = 4- (4'-hlorofenil)-2,2',6',2''-terpiridin, o-pda = o-fenilendiamin) and Ru-2, [Ru(Cl-Phtpy)( phen)Cl]Cl(Cl-Ph-tpy = 4-(4'-hlorofenil)-2,2',6',2''-terpiridin,phen = 1,10-fenantrolin) against human cancer cell lines: A549 - lung cancer, MCF-7 - breast cancer, He
...
La - cervical cancer, Hs 294T- melanoma and one non-cancerous cell line MRC-5 - healthy fibroblasts (control). Material and Methods: The cytotoxicity of two newly synthesized Ru(II) polypyridyl complexes Ru-1 and Ru-2 on experimental and control group of cells was determined by the MTT assay. Apoptosis of both control and experimental group of tumor cells was estimated by annexin Vfluorescein isothiocyanate (FITC)/7-amino-actinomycin D (7-AAD) staining. The cell cycle distribution was determined using propidium iodide staining. The localization and activation of key apoptotic proteins (bax, bcl-2, cytochrome c and caspase-3) was determined by flowcytometry. Results: The cytotoxicity of two ruthenium(II) complexes 1 and 2 was evaluated in four human cancer cell lines (A549, MCF7, HeLa and Hs294T) and in one non-cancer cell line (MRC-5). Our results clearly showed significant decrease of cancer cells' viability compared to the viability of control, non-cancerous cells, with specific individual cell lines sensitivities. Both ruthenium complexes strongly induced apoptosis of treated cancer cells via intrinsic or mitochondrial pathway, with high percentages of apoptotic cells and negligible percentage of necrotic cells making these compounds suitable for further anticancer evaluation. Conclusion: The newly synthesized ruthenium(II) complexes 1 and 2 showed selective anticancer activity against different types of cancer cells. In some cases, their activity is even higher than that of cisplatin in the same cells. Moreover, it is very important to delineate that these complexes had almost no effect in tested concentrations on viability of healthy cells in vitro. The precise mechanism of action of investigated ruthenium(II) complexes is not fully understood. However, our results showed that both complexes decreased viability of cancer cells by induction of apoptosis and/or by cell cycle arrest which implies their different mechanism of action on different types of cancer cells.
Faculty:
Универзитет у Крагујевцу, Факултет медицинских наука
Date:
27-12-2017
Keywords:
kompleksi rutenijuma (II) / ruthenium(II) complexes / antitumour effects / cytotoxicity / apoptosis / antitumorski efekat / citotoksičnost / apoptoza