Uticaj demografskih i socioekonomskih faktora na korišćenje psihoaktivnih supstanci kod mladih u Srbiji
The influence of demographic and socio-economic factors on the use of psychoactive substances in young people in Serbia
Author
Janićijević, Katarina M.
Mentor
Radovanović, Snežana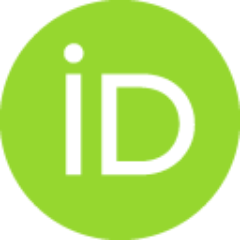 Committee members
Kocić, Sanja
Jovanović, Mirjana
Miličić, Biljana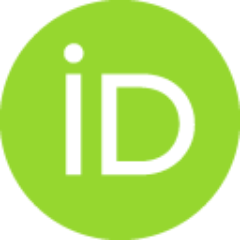 Abstract
Zloupotreba psihoaktivnih supstanci među mladima, predstavlja značajan problem pojedinca, porodice i društva. Predstavlja globalni problem i tiče se adolescenata širom sveta. Problem zloupotrebe i zavisnosti od psihoaktivnih supstanci najčešće se posmatra sa individualnog aspekta problema ličnosti, dok je socijalni kontekst često zanemaren, a kako bi se preduzele mere prevencije koje bi dale zadovoljavajuće rezultate neophodno je napraviti odgovarajuće strategije za borbu protiv zloupotrebe psihoaktivnih supstanci koje treba da budu u skladu sa demografskim i socioekonomskim karakteristikama zajednice. U tom kontekstu želeli smo da našim istraživanjem utvrdimo učestalost korišćenja psihoaktivnih supstanci, sa aspekta demografskih i socioekonomskih faktora koji doprinose ovakvom ponašanju mladih u Srbiji, kako bi dobijene rezultate iskoristili u kreiranju promotivnih intervencija i programa za suzbijanje ovog značajnog problema. Studija se bavi ispitivanjem uticaja demografs
...
kih i socioekonomskih faktora na učestalost korišćenja psihoaktivnih supstanci u populaciji mladih u Srbiji. Istraživanje predstavlja deo Istraživanja zdravlja stanovništva Srbije iz 2013. godine koje je sprovedeno od strane Ministarstva zdravlja Republike Srbije, kao studija preseka na reprezentativnom stratifikovanom dvoetapnom uzorku. Istraživanjem je obuhvaćeno 1722 ispitanika starosti od 15 do 24 godine. Instrument istraživanja su bili upitnici konstruisani u skladu sa upitnikom Evropskog istraživanja zdravlja. Rezultati istraživanja su pokazali da mladi muškog pola, srednjeg obrazovanja, oni koji potiču iz gradske sredine, iz Južnih i Istočnih regija Srbije, koji pripadaju najsiromašnijoj kategoriji stanovništva, koji imaju najniži prihod po članu domaćinstva, kao i oni koji svoje zdravlje procenjuju kao loše, konzumiraju cigarete i alkohol češće od ostalih kategorija ispitivane mlade populacije. Konzumiranje ilegalnih droga, češće je kod mladića, mladih sa višim ili visokim obrazovanjem, kod onih koji potiču sa teritorije Vojvodine, sa višim prihodima po članu domaćinstva i iz najbogatijih kategorija stanovništva, kao i onih koji svoje zdravlje procenjuju kao dobro. Devojke češće samoinicijativno konzumiraju sredstva za spavanje, protiv bolova i za smirenje od mladića. Doprinos istraživanja upotrebe psihoaktivnih supstanci kod mladih u Srbiji ukazuje na neophodnost prevencije rizičnog ponašanja, zatim zloupotrebe zavisnosti od psihoaktivnih supstanci, a pre svega kroz inteziviranje preventivnih aktivnosti, razvijanja socijalnih veština i edukacije mladih o štetnim efektima i posledicama upotrebe psihoaktivnih supstanci.
The abuse of psychoactive substances among young people is a significant problem for the individual, his family and society as a whole. It is a global problem and affects adolescents around the world. The problem of the abuse and dependence on psychoactive substances is most often viewed from the individual aspect, that is as a personal problem, while the social context is often neglected. In order to take preventive measures which can deliver satisfactory results, it is necessary to make appropriate strategies for combating the abuse of psychoactive substances that would be in accordance with the demographic and socioeconomic characteristics of the community. In this context, the aim of our research was to determine the frequency of using psychoactive substances in terms of demographic and socioeconomic factors that contribute to this kind of behavior among young people in Serbia and to use the obtained results to create promotional events and programs to combat this signifi
...
cant problem. The study is related to the impact of demographic and socioeconomic factors on the frequency of the psychoactive substances abuse among young population in Serbia. The research is a part of 2013 Survey of the Health of Serbian Population, conducted by the Ministry of Health of the Republic of Serbia, as a cross section study on a representative stratified two-tier sample. The study covered 1722 subjects at age between 15 and 24. Research instruments that we used were the questionnaires designed in accordance with the European Health Research Questionnaire. The results of the research have shown that young men with secondary school education, who come from urban area of the South and East Serbia and from the poor population with lowest income per household member, giving estimate on their health as poor, consume cigarettes and alcohol more often than other categories of young people who participated in this survey. The consumption of illegal drugs is more frequent among young men with college or university education coming from Vojvodina, from rich categories of population with higher income per household member, who evaluated their health as well. Girls are more often inclined to consume over-the-counter sleeping pills, painkillers and tranquilizers. The results of the study of psychoactive substances abuse among young people in Serbia point to the necessity to work on the prevention of risky behavior and the abuse of and dependence on psychoactive substances primarily through intensifying preventive activities, developing social skills and educations to young people about harmful effects and consequences of psychoactive substances abuse.
Faculty:
Универзитет у Крагујевцу, Факултет медицинских наука
Date:
28-12-2017
Keywords:
psihoaktivne supstance / psychoactive substances / cigarettes / alcohol / Serbia / youth / National Health Survey / cigarete / alkohol / Srbija / mladi / Nacionalno istraživanje zdravlja