Modelska ispitivanja popustljivosti kontakta tangencijalno opterećenih veza različite makro geometrije u uslovima dinamičkih opterećenja
Author
Radenković, Milan
Mentor
Todorović, Petar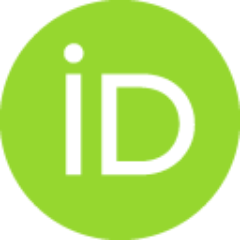 Committee members
Tadić, Branko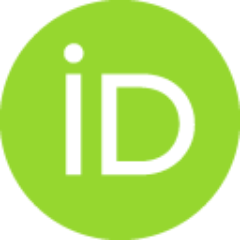 Vukelić, Đorđe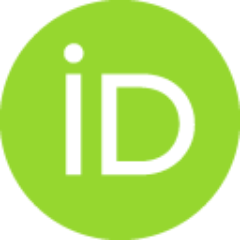 Mitrović, Slobodan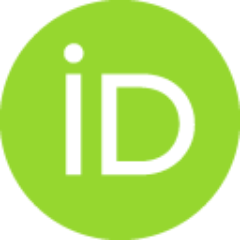 Adamović, Dragan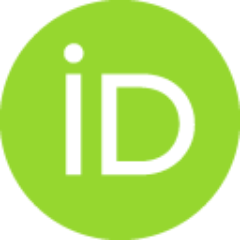 Abstract
REZIME: U okviru doktorske disertacije sprovedena su modelska ispitivanja popustljivosti tangencijalno opterećenih veza različite makro geometrije u uslovima dinamičkih opterećenja. Veliki broj elemenata kod savremenih mašinskih sistema ima funkciju da obrazuje rastavljivu vezu koja onemogućava ili ograničava relativno kretanje elemenata. Tangencijalno opterećene rastavljive veze elemenata mašinskih sistema spoljašnje opterećenje uravnotežavaju preko napona nastalih u zonama kontakta elemenata. Pojava tangencijalnih i normalnih napona u zonama kontakta pomenutih elemenata dovodi do relativnog pomeranja elemenata. Nastalo pomeranje i veličina tangencijalnog opterećenja kontakta definiše popustljivost kontakta određenog tipa veze. Istraživanja ove doktorske disertacije usmerena su na optimizaciju kontakta sa aspekta povećanja nivoa tangencijalne nosivosti kontakta i smanjenja popustljivosti kontakta u uslovima malih lokalnih deformacija zona kontakta bliskih vrhovima neravni
...
na kontaktnih površina. Pored navedenog doktorska disertacija razmatra i uticaj sredstva za hlađenje i podmazivanje koje se nalazi unutar kontaktne zone na popustljivost kontakta. Ispitivanja su dovela do razvoja novih tipova kontaktnih elemenata, a sprovodena su upotrebom specijalno dizajniranog pribora za ispitivanje popustljivosti tangencijalno opterećenih veza različite makro geometrije u dinamičkim uslovima. Sprovedene analize primenom metode konačnih elemenata ukazuju na primenljivost predloženih ideja, dok su eksperimentalna istraživanja dovela do rešenja makro geometrije stezača/oslonca koji u odnosu na postojeća rešenja poseduje znatno veću tangencijalnom nosivost i manju popustljivost. Analiziranjem sprovedenih eksperimentalnih istraživanja jasno se uočava da prisustvo sredstva za hlađenje i podmazivanje utiče na smanjenje tangencijalne nosivosti, odnosno na povećanje popustljivosti unutar kontaktne zone.
ABSTRACT: This doctoral disseration contains model examination of compliance tangentially loaded contact elementswith different macrogeometrics in dinamic conditions. A large number of elements in modern mechanical systems have the function to form a detachable connection that prevents or restricts the relative movement of an element.The tangentially loaded detachableconnections of the mechanical elements balance the externall load with stress generated in the contact zones of the elements. The occurrence of tangential and normal stress in the contact zone creates the relative movement between contact elements. The resulting movement and the size of the tangential load of the contact define the contact compliance of the certain connection type. The research of this doctoral dissertation is focused on optimizing contact from the aspect of increasing the level of tangential load and reducing the level of compliance in conditions of small local deformation in contact zones. In
...
addition to the above mentioned, in this doctoral dissertation we are considering the influence of the cooling and lubricating fluid located within the contact zone on the compliance of the contact elements. The conducted experiments led to the development of new types of contact elements, and were carried out using specially designed equipment for testing the compliance of tangentially loaded connections with different macrogeometrics in dynamic conditions. The analyses carried out using the finite element method indicate the applicability of the proposed ideas, while the experimental research has led to the solution of the macro geometry of the clamp / support which, in relation to the existing solutions, has considerably higher tangential load and less compliance. By analyzing the conducted experimental research it is clearly noticed that the presence of a cooling and lubricating fluid influences the increase in compliance within the contact zone.
Faculty:
Универзитет у Крагујевцу, Факултет инжењерских наука
Date:
23-01-2018
Keywords:
popustljivost / compliance / macro geometrics / contact elements / tangential load / cooling and lubricating fluid / makro geometrija / kontaktni elementi / tangencijalno opterećenje / sredstvo za hlađenje i podmazivanje