Imobilizacija peroksidaze iz soje (Glycine max) na makroporoznom glicidil-metakrilatu i hemijski modifikovanom pektinu
Immobilization of soybean peroxidase (Glycine max) onto macroporous glycidyl-methacrylate and chemically modified pectin
Author
Prokopijević, Miloš M.
Mentor
Prodanović, Radivoje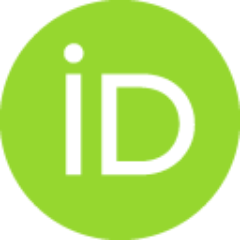 Committee members
Radotić Hadži-Manić, Ksenija
Gavrović-Jankulović, Marija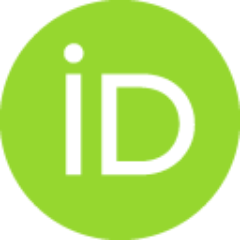 Abstract
Peroksidaza iz soje (SBP, E.C. 1.11.1.7) je enzim koji pripada klasi III biljnih peroksidaza i katalizuje oksidaciju i polimerizaciju različitih fenolnih jedinjenja u prisustvu vodonik peroksida kao supstrata. Nalazi se u semenom omotaču soje koji predstavlja jeftini nusproizvod i polazni materijal za izolovanje velike količine sirovog enzima. Izolovana SBP je imobilizovana primenom dve kovalentne metode na seriju makroporoznih kopolimera poli(GMA-co-EGDMA) različitih dijametara pora. Glutaraldehidni metod imobilizacije se pokazao boljim od perjodatnog a najveća specifična aktivnost od 23 IU/g dobijena je na kopolimeru veličine pora od 120 nm. Imobilizovana peroksidaza pokazala je veću termalnu stabilnost i stabilnost u organskom rastvaraču, aktivnost u širem opsegu pH i 2,86 puta veću Km vrednost za pirogalol u odnosu na rastvorni enzim. Sintetisana je serija modifikovanih pektina oksidacijom perjodatom u molarnom odnosu od 2,5 do 20 mol% i naknadnom reduktivnom aminacijom tiraminom i
...
cijanoborhidridom. Dobijeni tiramin-pektini prave stabilne hidrogelove umrežavanjem fenolnih grupa u reakciji katalizovanoj peroksidazama u prisustvu vodonik peroksida. SBP je uspešno imobilizovana unutar mikro-kuglica hidrogela nastalih enzimskom polimerizacijom modifikovanog pektina u emulziji sa najvećom specifičnom aktivnošću postignutom na tiramin-pektinu oksidovanom 5 mol% perjodatom. Imobilizovana SBP je pored šireg pH optimuma pokazala i veću termalnu stabilnost i stabilnost u organskom rastvaraču u odnosu na slobodan enzim. Mikrokuglice sa imobilizovanom SBP zadržale su 50% početne aktivnosti nakon 7 ciklusa ponovne upotrebe za oksidaciju pirogalola u bač reaktoru. Pod optimalnim uslovima sa unutrašnjom dostavom vodonik peroksida postignuto je uklanjanje fenola od 64% imobilizovanom SBP na poli(GMA-co-EGDMA) veličine pora od 120 nm.
Soybean peroxidase (SBP, E.C. 1.11.1.7) is an enzyme that belongs to class III of plant peroxidases that catalyses oxidation and polymerization of various phenolic compounds in the presence of hydrogen peroxide as substrate. It's located in the soybean seed hulls, an inexpensive byproduct and excellent material for isolation of large amounts of crude enzyme. SBP was immobilized by using two covalent methods onto a series of macroporous copolymers of poly(GMA-co-EGDMA) with various pore diameters. Glutaraldehyde immobilization method proved to be better than periodate with highest specific activity of 23 IU/g obtained with copolymer with pore size of 120 nm. Compared to the soluble enzyme, immobilized peroxidase showed increased thermal and organic solvent stability, broader pH activity range and 2.86 times higher Km value for pyrogallol. Series of modified pectins have been synthesized by oxidation with periodate in molar ratios from 2.5 to 20 mol% and subsequent reductive amination wi
...
th tyramine and cyanobohrhydride. Obtained tyramnine-pectine made stable hydrogels by crosslinking phenol groups in a peroxidase catalysed reaction in the presence of hydrogen peroxide. SBP was immobilized within hydrogel microbeads created in enzyme polymerization of modified pectin in emulsion with highest specific activity achieved with tyramine-pectin oxidized by 5 mol% of periodate. Immobilized SBP in addition of having wider pH optimum showed higher thermal and organic solvent stability compared to the free enzyme. SBP bound in microbeads retained 50% of the original activity after 7 cycles of repeated usage for pyrogallol oxidation in batch reactor. Under optimal conditions with internal hydrogen peroxide delivery phenol removal of 64% has been achieved with SBP immobilized onto poly(GMA-co-EGDMA) with pore size of 120 nm.
Faculty:
Универзитет у Београду, Хемијски факултет
Date:
18-10-2017
Projects:
Keywords:
peroksidaza iz soje / Soybean peroxidase / enzyme immobilization / glycidyl-methacrylate / periodate / glutaraldehyde / hydrogel / pectin / imobilizacija enzima / glicidil metakrilat / perjodat / glutaraldehid / hidrogel / pektin