Koroziono ponašanje bakra u prisustvu derivata benzotriazola, kalijum-sorbata i želatina u kiseloj sredini
Corrosion behavior of copper in the presence of benzotriazole derivatives, potassium sorabte and gelatin in acidic media
Author
Tasić, Žaklina
Mentor
Antonijević, Milan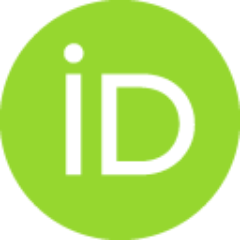 Committee members
Petrović-Mihajlović, Marija
Pavlović, Miomir

Abstract
U okviru ovog rada vršeno je ispitivanje korozionog ponašanja bakra u kiselom rastvoru sulfata, kao i uticaj 1H-benzotriazola i njegovih derivata (5-metil-1H-benzotriazol i 5-hlor-1H-benzotriazol), zatim kalijum-sorbata i želatina na koroziono ponašanje bakra. Pored toga, ispitivana je i pojava sinergetskog efekta azola i kalijum-sorbata, odnosno azola i želatina. Sprovedena su i ispitivanja o uticaju hloridnih jona na koroziono ponašanje bakra u radnom i u inhibiranim rastvorima sulfata. U tu svrhu korišćene su elektrohemijske metode i to potencijal otvorenog kola, potenciodinamičke polarizacione metode (linearna i ciklična voltametrija) kao i metoda gubitka mase. Izvršena je i karakterizacija površine bakarnih uzoraka skenirajućom elektronskom mikroskopijom sa energetsko-disperzivnom spektroskopijom (SEM-EDS) kako bi se utvrdilo da li dolazi do formiranja zaštitnih filmova, kao i formiranja produkata oksidacije. Na osnovu elektrohemijskih metoda i metode gubitka mase utvrđeno je da i
...
spitivana jedinjenja utiču na smanjenje brzine korozije bakra u kiselom rastvoru sulfata. Sa porastom koncentracije inhibitora, gustina korozione struje se smanjuje, dok se efikasnost inhibicije povećava. Uočena je pojava sinergetskog efekta između azola i kalijum-sorbata, odnosno želatina što doprinosi većoj zaštiti bakarne elektrode u ispitivanim uslovima. Na osnovu SEM-EDS analize potvrđeno je dolazi do adsorpcije molekula inhibitora na površini bakra uz formiranje zaštitnog sloja. Za opisivanje adsorpcije ispitivanih jedinjenja korišćen je model Lengmirove adsorpcione izoterme. Na osnovu toga, izračunate su vrednosti Gibsove slobodne energije adsorpcije koje pokazuju da dolazi do snažne adsorpcije inhibitora na površini bakra.
The aim of this work is to investigate the corrosion behavior of copper in acidic sulfate solution without and with the addition of 1H-benzotriazole and its derivatives (5-methyl-1H-benzotriazole and 5-chloro-1H-benzotriazole), as well as potassium sorbate and gelatin. Furhter, it is investigated the synergistic corrosion inhibiting effect between azole and potassium sorbate as well as azoles and gelatin. The influence of different concentrations of chloride ions on the anticorrosion ability of tested compounds was also examined. For these purposes, the electrochemical methods such as: open circuit potential, potentiodynamic polarization measurements and cyclic voltammetry as well as weight loss measurements were used. In order to determine the formation of protective layer on the copper surface and corrosion products, the characterization of copper specimens was also carried out by scanning electron microscopy with energy-dispersive spectroscopy (SEM-EDS). In accordance with the resul
...
ts obtained by electrochemical and weight loss measurements, it is observed that the addition of tested compounds leads to the reduction in a corrosion rate of copper. Also, it was found a synergistic effect between azoles and potassium sorbate as well as azoles and gelatin which points to higher inhibiting effect of inhibitors against corrosion. After the SEM-EDS analysis it was confirmed the formation of protective film on the copper surface in the presence of inhibitors. The adsorption of investigated compounds obeys Langmuir adsorption isotherm. The calculated values of Gibss free energy indicates strong adsorption of inhibitors on the copper surface.
Faculty:
Универзитет у Београду, Технички факултет, Бор
Date:
26-09-2017
Projects:
Keywords:
bakar / copper / corrosion / acidic medium / synergism / inhibitors / 1H-benzotriazole / 5-methyl-1H-benzotriazole / 5-chloro-1H-benzotriazole / potassium sorbate / gelatin / korozija / kisela sredina / inhibitori / sinergizam / 1H-benzotriazol / 5-metil-1H-benzotirazol / 5-hlor-1H-benzotriazol / kalijum-sorbat / želatin