Geografski obrasci genetičke i morfološke varijabilnosti predstavnika grupe Silene saxifraga (Caryophyllaceae)
Geographical patterns of genetic and morphological variability of the taxa belonging to Silene saxifraga group (Caryophyllaceae)
Author
Đurović, Sanja Z.
Mentor
Niketić, Marjan
Committee members
Tomović, Gordana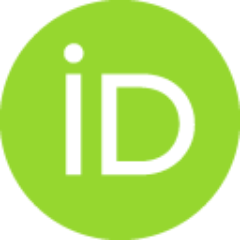 Stevanović, Vladimir
Lazarević, Maja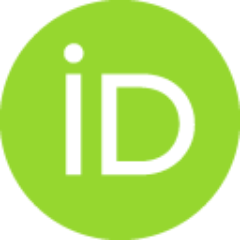 Frajman, Božo

Abstract
Uzimajući u obzir prethodne klasifikacije i nejasne odnose između taksona u okviru ili dovođenih u vezu sa grupom Silene saxifraga, korišćene su nuklearne sekvence ITS, hloroplastne sekvence rps16 i polimorfizmi dužine umnoženih fragmenata (AFLP-ovi), za utvrđivanje filogenetičkih odnosa između ispitivanih taksona. Filogenetička analiza uzoraka 112 populacija, iz čitavog areala grupe, koji predstavljaju 33 taksona, je pokazala da su S. cephallenia, S. congesta, S. linoides, S. multicaulis, S. schwarzenbergeri i S. waldsteinii jasno izdiferencirane od ostalih analiziranih taksona, koji su formirali redefinisanu grupu S. saxifraga. Filogenetički odnosi u okviru ove grupe su slabo razjašnjeni i nisu u potpunosti u skladu sa aktuelnom taksonomijom. Na filogenetičkom stablu se uglavnom grupišu geografski bliske populacije, a ne one koje pripadaju istom taksonu, verovatno zato što je grupa nastala u skorije vreme, u pleistocenu, nakon čega je došlo do brze radijacije i ekspanzije areala. Red
...
efinisanje taksona u okviru grupe S. saxifraga izvršeno je na osnovu multivarijantne analize morfometrijskih podataka i razlika u kvalitativnim karakterima. Analizirani su uzorci 122 populacije koje predstavljaju 22 taksona, uključujući S. linoides, S. multicaulis i S. waldsteinii. Izdvojeno je deset taksona u rangu vrste i osam podvrsta u okviru vrste S. saxifraga. Opisana je jedna nova vrsta (S. ancrae) i jedna nova podvrsta (S. saxifraga subsp. lurensis). Šest taksona je ušlo u novu kombinaciju, a od njih je pet dobilo i novi status. Ključ za identifikaciju taksona u okviru revidirane grupe S. saxifraga prate dopune originalnih opisa, kao i horološki podaci i karakteristike staništa. Centar genetičkog i taksonomskog diverziteta grupe se nalazi u južnim delovima Balkanskog poluostrva.
Considering previous classifications and unresolved relationships among taxa belonging to or hypothesized to be closely related to Silene saxifraga group, we used sequences of the nuclear ribosomal internal transcribed spacer (ITS), the plastid rps16 intron and amplified fragment length polymorphisms (AFLPs) to elucidate phylogenetic relationships, covering the section's entire geographical range. Phylogenetic analyses of 112 populations belonging to 33 taxa showed that S. cephallenia, S. congesta, S. linoides, S. multicaulis, S. schwarzenbergeri and S. waldsteinii are clearly differentiated from all other taxa, which are included in the newly circumscribed S. saxifraga group. Unresolved phylogenetic relationships governed by geographic proximity rather than by taxonomic identity within S. saxifraga group are probably the result of recent rapid radiation and range expansion and/or local adaptation to divergent environments. Delimitation among taxa belonging to S. saxifraga group is dis
...
cussed on the basis of multivariate analysis of morphometric data and differences in qualitative characters. Samples from 122 populations belonging to 22 taxa, including S. linoides, S. multicaulis and S. waldsteinii were analysed. Ten taxa are treated as species, with eight subspecies within S. saxifraga. One new species (S. ancrae) and one new subspecies (S. saxifraga subsp. lurensis) are desribed, whereas six taxa are given as new combination and five out of them as new status. Diagnostic key followed by addition to the original description of taxa belonging to revised S. saxifraga group is given, together with chorological data and habitat features. The southern part of the Balkan Peninsula is the centre of genetic and taxonomic diversity of the group.
Faculty:
Универзитет у Београду, Биолошки факултет
Date:
13-11-2017
Projects:
Keywords:
AFLP / AFLP / taxonomy / taksonomija / Balkansko poluostrvo / diverzifikacija / filogeografija / horologija / ITS / morfometrija / Silene sect. Saxifragoideae / S. saxifraga grupa / Balkan Peninsula / chorology / diversification / ITS / phylogeography / morphometrics / Silene sect. Saxifragoideae / S. saxifraga group