"Diskursi o ženama Boke Kotorske: rodni identiteti (1815-2015)"
"The Discourses on Women from Boka Kotorska: Gender Identities (1815-2015)"
Author
Dabižinović, Ervina
Mentor
Savić, Svenka
Committee members
Tomin, Svetlana
Duhaček, Gordana Daša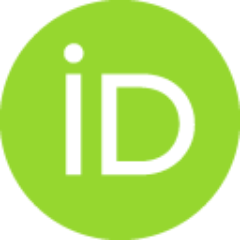 Trgovčević-Mitrović, Ljubinka
Savić, Svenka

Abstract
Rasutost i postojanje malog broj podataka o doprinosu žena razvoju emancipacije u Boki Kotorskoj čini da se održava stereotipna slika o ženama kao pasivnim i gurnutim u privatnu sferu. Cilj istraživanja je prikupljanje, selekcija i klasifikacija podataka na jednom mjestu o institucijama obrazovanja za žene, udruženjima žena i doprinosu pojedinih žena emancipaciji i ravnopravnosti u Boki Kotorskoj tokom dva vijeka (1815-2015). U fokusu pažnje su identiteti žena u određenom vremenu i prostoru. 1. Hipoteza: U Boki Kotorskoj postoje mnogobrojni podaci o dostignućima žena, za period 1815-2015. rasuti po različitim izvorima i otuda nedovoljno dostupni javnosti. Tri su metoda analize: metodu analize diskursa; intersekcionalnosti, metod životne priče. Uzorak čine tri tipa empirijskog materijala: 1. Biografije pojedinačnih žena (ukupno 21); 2. Biografije udruženja žena (ukupno 6); Biografije škola za žene (ukupno 5). Analiza biografija žena sadrži 6 komponenata identiteta (djetinjstvo, brak i p
...
orodica, profesionalni identitet, rodno senzitivni jezik (ROJ), devedesete godine 20.vijeka, članstvo u udruženjima). Rezultati istraživanja pokazuju da su pojedinke, udruženja žena i škole za žene, značajno doprinijele razvoju i emancipaciji ukupnog društva u Boki Kotorskoj, o čemu u društvenoj, obrazovnoj i akademskoj zajednici ima dovoljno podataka, a do sada neproučenih. Osnovni je rezultat da su žene tokom dva vijeka u prostoru Boke Kotorske oblikovale svoje indentitete shodno potrebama i na korist društva, a preko različitih kreativnih akcija. Zaključujem da će ovdje sistematizovani empirijski podaci poslužili za vrednovanje učinka žena tokom dva vijeka ne samo u prostoru Boke Kotorske. Zato se podaci mogu iskoristiti u nastavnom procesu u osnovnim i srednjim školama, posebno na interdisciplinarnim rodnim studijama na univerzitetima u Crnoj Gori i u regionu. Podaci su djelatni i za osnivanje Muzeja žena u Crnoj Gori.
It seems that dispersion and scarcity of information about women's contribution to emancipation in Boka Kotorska may support the stereotypical image of women being passive and moved to a private sphere. The aim of the research is to collect, select and classify the information about the institutions for education of women, women's associations and individual contributions of women to emancipation and equality in Boka Kotorska over the period of two centuries (1815-2015). Identities of women in certain time and space have been in focus of attention Hypotesis 1: There is plenty of information about women's accomplishments in Boka Kotorska for the period between 1815 -2015, dispersed through various resources, hence insufficiently accessible to the public. Three methods of analysis are the method of discourse analysis; intersectional analysis and the method of life stories. The sample includes three types of empirical materials: 1. Biographies of individual women (21 in total); 2. Biograp
...
hies of women's associations ( 6 in total); 3. Biographies of schools for women (5 in total). The analysis of women's biographies comprises 6 components of personal identity (childhood, marriage and family, professional identity, gender sensitive language (GSL), the decade of nineties in 20th century, membership in various associations). The results of the research show that the individuals, women's associations and schools for women, have considerably contributed to the overall emancipation of society in Boka Kotorska , but the evidence of the same has not been fully disclosed to the general intellectual and academic public. The crucial result is the one about women formatting their identities in accordance with the needs and benefits of society through various creative activities in Boka Kotorska in the period of two centuries. Herefor, I conclude that these systematized empirical data will be valuable for the evaluation of women's accomplishments in the period of two centuries in Boka Kotorska, but elsewhere too. All the pieces of information are relevant to be used in educational process at various levels, starting from the primary and secondary schools, and especially important for the interdisciplinary gender studies at the universities in Montenegro and in the region. It is possible to use them effectively in founding the Museum of Women in Montenegro.
Faculty:
Универзитет у Новом Саду, Студије при универзитету
Date:
07-02-2018
Keywords:
Boka Kotorska / Boka Kotorska / education / gender studies / identity / interculturalism / life–stories / women's associations / identitet / interkulturalnost / rodne studije / obrazovanje / ženske organizacije / životne priče