Ispitivanja odabranih predstavnika podfamilije Polygonoideae (Polygonaceae A.L. de Jussieu 1789) sa područja centralnog i zapadnog Balkana. Fitohemijski i biohemijski aspekti
Phytochemical and biochemical analysis of selected species of subfamily Polygonoideae (Polygonaceae A. L. de Jussieu 1789) from Central and Western Balkan regions.
Author
Svirčev, Emilija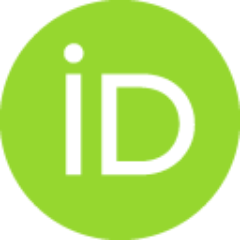 Mentor
Mimica-Dukić, Neda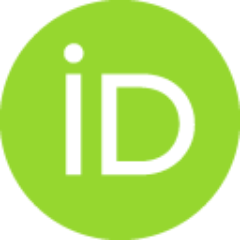 Committee members
Popović, Mira
Orčić, Dejan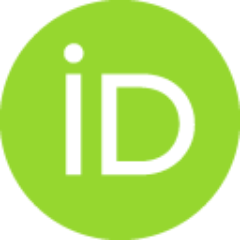 Anačkov, Goran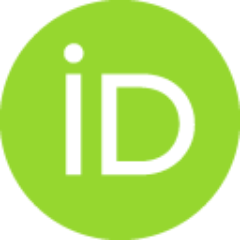 Božin, Biljana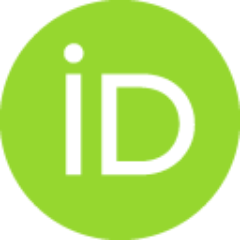 Abstract
U ovoj doktorskoj disertaciji prikazani su rezultati istraživanja 15 vrsta biljaka koje pripadaju rodovima Rumex, Polygonum, Bistorta, Persicaria i Fagopyrum, podfamilije Polygonoideae, familije Polygonaceae, sakupljenih na teritoriji centralnog i zapadnog Balkana u periodu od 2009-2011. godine. Sprovedena istraživanja su se odvijala u dva pravca: fitohemijska i biohemijsko-biološka ispitivanja. Predmet analiza bili su ekstrakti herbi i rizoma ispitivanih biljaka. Fitohemijska ispitivanja obuhvatila su, pored spektrofotometrijskog određivanja ukupnih fenola, ukupnih flavonoida i ukupnih antrahinonskih jedinjenja, i određivanje sadržaja 51 komponente iz standardne smeše različitih klasa fenolnih jedinjenja LC-MSMS metodom, odnosno hromatografsko profilisanje ekstrakata LC-DAD-MS metodom. Odabirom nekoliko različitih model sistema za merenje antioksidantne aktivnosti (neutralizacija DPPH radikala, redoks kapacitet - FRAP t
...
est, skevindžer aktivnost prema superoksidanjon radikalu, NO radikalu i OH radikalu, kao i inhibicija lipidne peroksidacije) procenjen je antioksidantni potencijal ekstrakata, dok je za procenu njihove antiinflamatorne aktivnosti korišćen potencijal inhibicije biosinteze medijatora inflamacije u humanim trombocitima (kao model sistemu). Mikrobiološka ispitivanja su obuhvatila određivanje potencijala ovih vrsta u inhibiciji rasta serije gram pozitivnih i gram negativnih sojeva batkerija. Konačno, urađena je analiza korelacije hemijskog sastava, biološke aktivnosti i pripadnosti taksonomskim grupama.
Phytochemical and biochemical analysis of herbal and root ethanol extracts of 15 species belonging to different genera (Rumex, Polygonum, Bistorta, Persicaria and Fagopyrum) of subfamily Polygonoideae, was examined. Phytochemical characterization included spectrophotometric determination of total phenolic, total flavonoids and total anthraquinone contents, quantification of 51 secondary metabolites by LC/MS/MS analysis and chromatographic fingerprinting by LC/DAD/MS technique, of prepared extracts. The antioxidant activity was evaluated by measuring ferric reducing ability (FRAP) of the extracts and their radical scavenging capacity towards DPPH, OH, NO and O2– radicals, and inhibition of lipid peroxidation). Antiinflammatory activity was evaluated by LC/MS/MS monitoring of selected metabolites (12-(S)-HHT, 12(S)-HETE, PGE2 , PGF2α, and TXB2) formed in cyclooxygenase and lipoxygenase pathways of arachidonic acid metabolis
...
m. Human platelets were used as a source of enzymes, while inflammation was induced by calcimycin. The antibacterial activity of prepared extracts against nine bacterial strains was evaluated by microtiter assay with resazurin as a colorimetric growth indicator.
Faculty:
Универзитет у Новом Саду, Природно-математички факултет
Date:
24-09-2014
Keywords:
Podfamilija Polygonoideae / subfamily Polygonoideae / Rumex L. / Polygonum / Bistorta Adans. / PersicariaMill. / Fagopyrum Mill. / phenolic profile / LC/MS/MS / antioxidant activity / anti-inflammatory activity / antibacterial activity / rodovi Rumex L. / Polygonum / Bistorta Adans. / Persicaria Mill. / Fagopyrum Mill. / fenolni profil / LC/MS/MS / antioksidantna aktivnost / antiinflamatorna aktivnost / antibakterijska aktivnost