Formulacija, fizičko-hemijska karakterizacija i biološka ispitivanja biokompatibilnih mikroemulzija za dermalnu i transdermalnu isporuku aceklofenaka
Formulation, physico-chemical characterization and biological testing of biocompatible microemulsions for dermal and transdermal delivery of aceclofenac
Author
Todosijević, Marija N.
Mentor
Savić, Snežana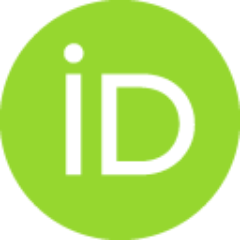 Committee members
Savić, Miroslav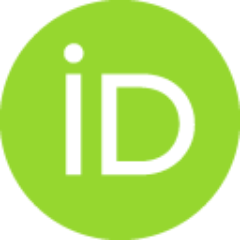 Cekić, Nebojša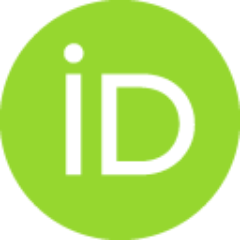 Gašperlin, Mirjana

Abstract
Nesteroidni antiinflamatorni lekovi (NSAIL) su heterogena grupa lekovitih supstanci sa antiinflamatornim, antipiretičkim i analgetskim delovanjem. Iako postoji više od 50 različitih NSAIL na svetskom tržištu, stalno istraživanje i razvoj novih lekovitih supstanci ove terapijske grupe je posledica njihovog nepovoljnog farmakokinetičkog profila (npr. kratko poluvreme eliminacije) i/ili ispoljavanja neželjenih efekata (npr. na nivou gastrointestinalnog trakta). Aceklofenak je indikovan za oralnu primenu u terapiji reumatoidnih bolesti, kao i u terapiji drugih upalnih i bolnih stanja. I pored prednosti u odnosu na ostale lekovite supstance iz ove grupe, hronična oralna primena aceklofenaka može dovesti do pojave neželjenih efekata koji su karakteristični i za ostale NSAIL, te se nameće potreba za prevazilaženjem ovih problema primenom farmaceutsko-tehnoloških pristupa i/ili drugim putem primene. Jedan od načina za smanjenje neželjenih efekata i zaobilaženje metabolizma prvog prolaza je lok
...
alna primena aceklofenaka u terapiji reumatoidnih bolesti. Da bi koncentracija lokalno primenjenog aceklofenaka bila dovoljna za ispoljavanje kliničkog efekta, neophodno je prevazići stratum corneum, primarnu barijeru za difuziju lekovitih supstanci u kožu. Koloidni nosači tipa mikroemulzija su perspektivni nosači lekovitih supstanci, čijom se primenom može poboljšati dermalna/transdermalna isporuka, a time i lokalna i/ili sistemska raspoloživost. Sa druge strane, neophodno je posvetiti posebnu pažnju izboru ekscipijenasa, kako sa aspekta bezbednosti/iritacije, tako i sa aspekta njihovog potencijalnog uticaja na dermalnu/transdermalnu isporuku lekovite supstance. Saharozni estri su nejonski surfaktanti, a njihove osobine poput biokompatibilnosti, biodegradabilnosti, niskog rizika da dovedu do iritacije, i potencijala da deluju kao pojačivači penetracije, predstavljaju značajne prednosti ovih surfaktanata u odnosu na tradicionalno korišćene, sintetske, etoksilovane surfaktante. Imajući to u vidu, osnovni cilj istraživanja ove doktorske disertacije predstavlja proučavanje molekularnih mehanizama kojima saharozni estri, sa različitom dužinom lipofilnog lanca, povećavaju penetraciju lekovitih supstanci...
Despite the diversity of the chemical structures, non-steroidal anti-inflammatory drugs (NSAIDs) share the same activity, such as analgesic, antipyretic and anti-inflammatory. Interestingly, there are more than 50 different NSAIDs on the global market – the continuous research and development of new active substances from this therapeutic group is related to their unfavourable pharmacokinetic properties (e.g. short half-life) or is associated with a broad spectrum of adverse reactions (e.g. gastrointestinal side effects). Aceclofenac is indicated in the therapy of rheumatoid diseases, as well as in the symptomatic therapy of pain and inflammation. Although effective and relatively safe, chronic oral aceclofenac administration may cause systemic side effects typical of other NSAIDs, which warrants the search for a new route of its administration and/or implementation of pharmaceutical-technological approaches in the therapy of musculoskeletal disorders, in order to decrease the incidenc
...
e of adverse reactions, as well as to avoid the first-pass metabolism. The crucial step during any topical NSAID therapy is the ability of drug to overcome the outermost layer of the skin – stratum corneum, as a critical barrier for penetration of an active through the skin in sufficiently high amount to exert its clinical effect. Microemulsions are colloidal systems that are currently of pharmaceutical interest as promising vehicles which can improve dermal/transdermal drug delivery, and thus, its local/systemic bioavailability. However, the choice of excipient is one of the key factors in preformulation studies, due to their potential influence on skin tolerability, as well as their ability to act as penetration enhancers. Described as very mild and nonirritant with regard to dermatological properties, sucrose esters are of growing research interest, with promising features of low skin sensitization potential and enhancing skin penetration effect, as well as with a high environmental compatibility, all of which may be distinct advantages when compared to traditionally used synthetic ethoxylated surfactants...
Faculty:
Универзитет у Београду, Фармацеутски факултет
Date:
24-10-2017
Keywords:
aceklofenak / aceclofenac / saharozni estri / mikroemulzije / dermalna isporuka / transdermalna isporuka / penetracioni inhenseri / sucrose ester / microemulsion / dermal delivery / transdermal delivery / penetration enhancer