Ispitivanje uloge molekula vanćelijskog matriksa tenascina-C u regulaciji strukturne i funkcionalne plastičnosti malog mozga i oblikovanju ponašanja miša nakon izlaganja uslovima obogaćene sredine
Investigation of the role of the extracellular matrix molecule Tenascin-C in the regulation of structural and functional plasticity of the cerebellum and in shaping of the behavior of the mouse after exposure to enriched environment conditions
Author
Stamenković, Vera J.
Mentor
Anđus, Pavle R.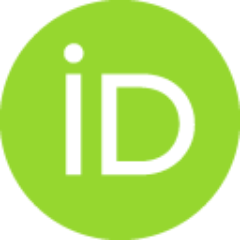 Committee members
Savić, Miroslav
Miljković, Đorđe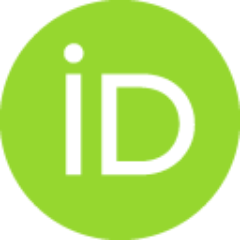 Abstract
Tenascin-C (TnC) je glikoprotein prisutan u vanćelijskom matriksu (VĆM) različitih tkiva kičmenjaka tokom razvića, gde je uključen u regulaciju ćelijskog rasta, migracije i adhezije preko aktivacije različitih unutarćelijskih signalnih puteva. Ekspresija TnC je značajno smanjenja u adultnom organizmu, međutim ostaje prisutna samo u određenim perifernim tkivima, kao i u delovima centralnog nervnog sistema koji zadržavaju visok nivo plastičnosti, kao što je mali mozak, gde je uočena njegova uloga u modulaciji sinaptičkih funkcija. Obogaćena sredina (OS) oblikuje mnoge aspekte ponašanja i stoga može da posluži kao pristup za proučavanje neuronalne plastičnosti u adultnom organizmu. Izlaganje OS dovodi do brojnih promena na molekularnom i ćelijskom nivou u različitim regionima mozga uključujući mali mozak. Cilj ove studije je bio da se ispita uloga TnC u modulaciji strukturne plastičnosti malog mozga indukovane OS praćenjem distribucije perineuronalnih mreža (PNM), promene u veličini i gus
...
tini ekscitatornih i inhibitornih presinaptičkih završetaka, kao i aktivnosti glavnih enzima koji vrše razgradnju VĆM, MMP-2 i MMP-9. Takođe, ova studija je imala za cilj da ispita kako nedostatak TnC interaguje sa spoljašnjom sredinom u oblikovanju različitih domena ponašanja povezanih sa funkcijom malog mozga. U te svrhe, miševi sa nedostatkom TnC (TnC-/-) ili MMP-9 (MMP-9-/-) i odgovarajući kontrolni miševi starosti 3 nedelje su izlagani standardnim uslovima gajenja (SS) ili OS 4 ili 8 nedelja. Ova studija je pokazala da izlaganje OS u toku 8 nedelja dovodi do smanjenja intenziteta bojenja na PNM, kao i smanjenja u veličini GABAergičkih i povećanja broja i veličine glutamatergičkih sinaptičkih završetaka u kontrolnim miševima. Nasuprot tome, TnC-/- miševi su pokazali smanjen intenzitet bojenja na PNM u poređenju sa kontrolnim životinjama gajenim u SS, dok njihovo izlaganje OS nije dovelo da smanjenja, već do blagog povećanja intenziteta PNM...
Tenascin-C (TnC) is a glycoprotein present in the extracellular matrix (ECM) of a variety of vertebrate tissues during development, where it plays multiple roles in cell growth, migration and adhesion by activating diverse intracellular signaling pathways. Expression of TnC is markedly downregulated in the adulthood, persisting in a few peripheral structures and in central nervous system areas known to retain high degree of plasticity, such as the cerebellum, where it is involved in the modulation of synaptic functions. Enriched environment (EE) shapes many aspects of behavior and may, therefore, serve as a paradigm to study neuronal plasticity in the adult. Exposure to EE leads to numerous changes at the molecular and cellular levels, which target various brain regions including the cerebellum. The aim of present study was to examine the role of TnC in the modulation of cerebellar structural plasticity induced by the exposure to EE by following the appearance of perineuronal nets (PNN
...
), changes in size and density of excitatory and inhibitory synaptic terminals, and the activity of major ECM degrading enzymes, MMP-2 and MMP-9. Furthermore, the present study aimed to examine how TnC deficiency interacts with the environment in shaping different behavioral domains associated with the cerebellum. To this end, 3-week-old mice lacking TnC (TnC-/-) or MMP-9 (MMP-9-/-) and corresponding wild-type mice were exposed to standard conditions (SC) or an enriched environment (EE) for 4 or 8 weeks. The present study shows that 8 weeks of exposure to EE leads to reduced staining of PNN, reduction in the size of GABAergic and increase in the number and size of glutamatergic synaptic terminals in wild-type mice. Conversely, TnC-/- mice showed reduced staining of PNNs compared to wild-type mice maintained under standard conditions, while exposure to EE did not further reduce, but even slightly increased PNN staining...
Faculty:
Универзитет у Београду, Биолошки факултет
Date:
27-09-2017
Keywords:
Tenascin-C / Tenascin-C / matriksna metaloproteinaza-2 i -9 / mali mozak / obogaćena sredina / perineuronalna mreža / strukturna plastičnost / ponašanje / matrix metalloproteinase-2 and -9 / cerebellum / enriched environment / perineuronal net / structural plasticity / behavior