In vitro propagacija i biološka aktivnost etarskog ulja i metanolnih ekstrakata povratiča (Tanacetum vulgare L.)
In vitro propagation and biological activity of essential oil and methanol extracts of tansy (Tanacetum vulgare L.)
Doktorand
Devrnja, Nina M.
Mentor
Ćalić, Dušica
Članovi komisije
Cvetić-Antić, Tijana
Savić, Jelena
Janošević, Dušica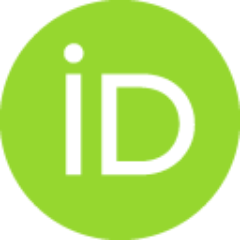 Tešević, Vele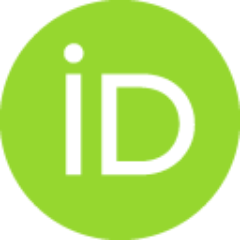 Sažetak
Rodu Tanacetum pripadaju mnoge aromatične, lekovite i ukrasne vrste bogate biološki aktivnim sekundarnim metabolitima. Tanacetum vulgare L. (syn. Chrysanthemum vulgare L., povratič, vratiželja, konopljika) je višegodišnja, zeljasta biljka, poreklom iz Evrope i centralne Azije koja se obično sreće duž puteva, pruga, pašnjaka i polja ali i priobalnih područja. U Srbiji je ova vrsta deo sinurbane (ruderalne) flore. Predmet istraživanja ove disertacije bila ja fitohemijska karakterizacija sastava i bioloških aktivnosti etarskog ulja i metanolnih ekstrakata ove vrste. In vitro kultura T. vulgare je uspešno uspostavljena iz semena biljaka sakupljenih u prirodi. Kultura izdanaka je uspešno održavana i multiplikovana na MS hranljivoj podlozi uz dodatak 6-benziaminopurina (BAP) a prilikom ožiljavanja BAP je zamenjen indolsirćetnom kiselinom (IBA). In vitro kultura korenova održavana je u tečnoj MS hranljivoj podlozi sa dodatkom IBA koja je uticala na povećanje biomase gajenih korenova tokom sub
...
kultura. Histoločkom analizom sekretornih struktura in vitro gajenih izdanaka utvrđeno je da su na listovima i stablu prisutne biserijatne glandularne trihome sa sekrecionim sadržajem u kojem su detektovani lipidi, terpeni i alkaloidi. Hemijska analiza metanolnih ekstrakata herbe i korena T. vulgare ukazala je na to da su ekstrakti biljaka gajenih in vitro kvalitativno siromašniji u odnosu na metanolne ekstrakte biljaka iz prirode ali su se ekstrakti biljaka in vitro odlikovali višestruko većom zastupljenošću pojedinih jedinjenja, pre svih 3,5-O-dikafeoilhininskom kiselinom. Najzastupljenija jedinjenja su fenolne kiseline iz grupe derivata cimetne kiseline i to: neohlorogena, 3,5-O-dikafeoilhininska i dikafeoilhininska kiselina. Pored fenolnih kiselina detektovano je i 17 flavonoida. Relativni udeo fenolnih kiselina i flavonoida se razlikovao u zavisnosti od dela biljke korišćenog za pripremanje matanolnog ekstrakta...
Many aromatic, medicinal and ornamental species rich in biologically active secondary metabolites belong to the genus Tanacetum. Tanacetum vulgare L. (syn. Chrysanthemum vulgare L., tansy) is a perennial, herbaceous plant originating in Europe and Central Asia, commonly encountered along roads, stripes, pastures, fields, and coastal areas. In Serbia, this species is part of the ruderal flora. The research subject of this dissertation was the phytochemical characterization of the composition and biological activities of T. vulgare essential oil and methanol extracts. In vitro culture of T. vulgare was successfully established from seeds of plants harvested in nature. Shoot cultures have been successfully maintained and multiplied on the nutrient medium enriched with 6-benziaminopurine (BAP); for needs of rooting, BAP was replaced with indole buteric-acid (IBA). The root in vitro cultures were maintained in a liquid nutrient medium supplemented with IBA which influenced the increase in t
...
he biomass of cultivated roots during subcultures. Histological analysis of secretory structures of in vitro plantlets showed presence of biseriate glandular trichomes with detected lipids, terpenes and alkaloids as secretory content,, both on the leaves and the stalk. The chemical analysis of methanol extracts of T. vulgare herb and roots indicated that the extracts of in vitro cultivated plants were qualitatively poorer than methanol extracts of plants harvested in nature, but the extracts isolated from in vitro plants were characterized by several times higher presence of certain compounds, primarily 3,5-O-dicaffeoylquinic acid. The most common compounds were phenolic acids from the derivatives of cinnamic acid group, such as neohlorogenic, 3,5-O-dicaffeoylquinic,and dicaffeoylquinic acid. In addition, 17 flavonoids were detected. The relative proportion of phenolic acids and flavanoids differed depending on the part of the plant used to prepare the methanol extract...
Fakultet:
Univerzitet u Beogradu, Biološki fakultet
Datum odbrane:
26-09-2017
Ključne reči:
Tanacetum vulgare L. / Tanacetum vulgare L. / in vitro culture / essential oil / methanol extracts / antimicrobial activity / cytotoxic activity / insecticidal activity / induction of defense mechanisms / in vitro kultura / etarsko ulje / metanolni ekstrakti / antimikrobna aktivnost / citotoksična aktivnost / insekticidna aktivnost / indukcija odbrambenih mehanizama